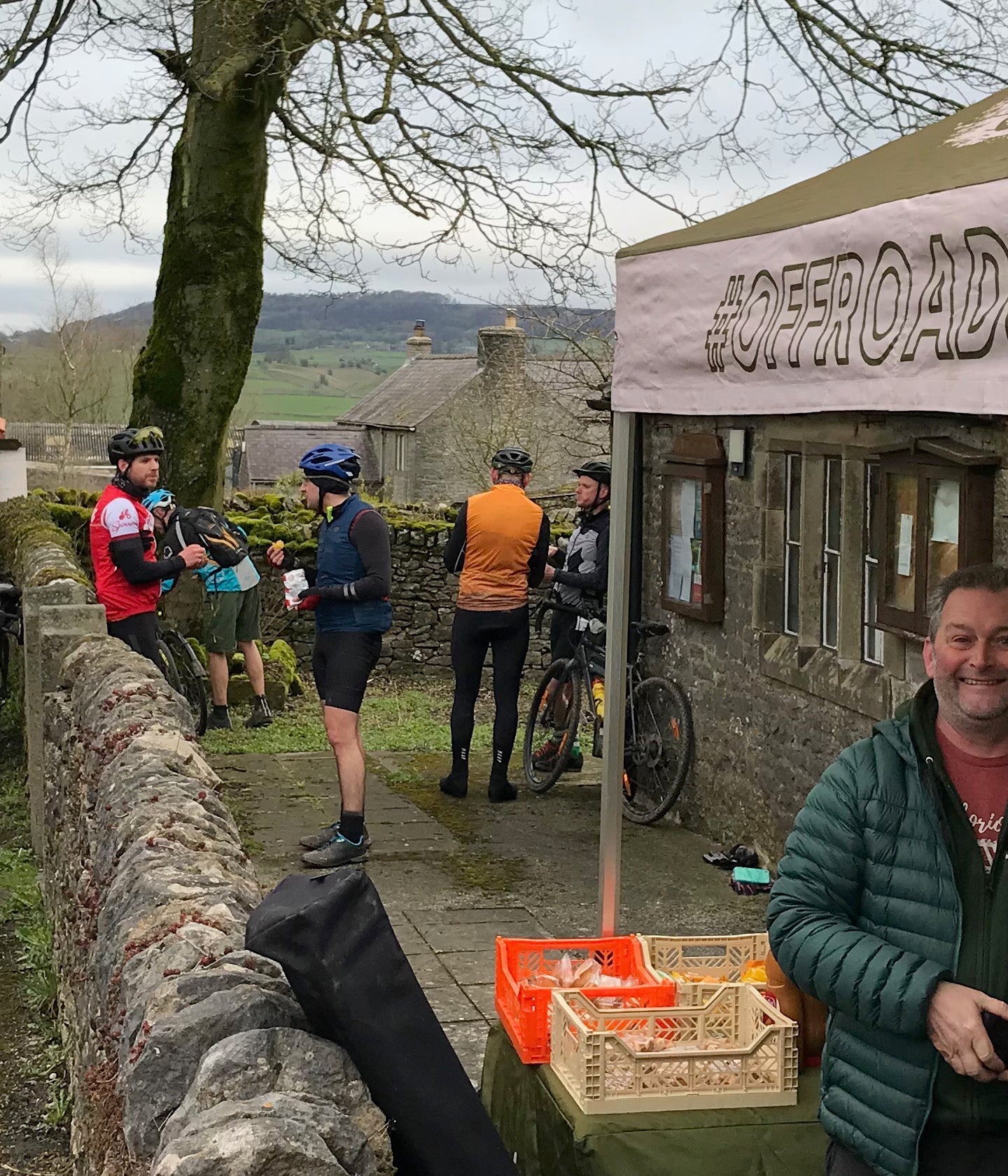 The Glorious Gravel X Peaks
For 2023 Sonder and Alpkit have partnered with Glorious Gravel to bring you some of the best gravel rides in the country. Plus, try out a Sonder Camino or Sonder Dial on any ride. A great way to see the UK's most beautiful regions.
I turned up to a very full carpark, parked nearby and rolled in to a glorious sold out ride. About 300 had signed up. A lovely set up with the sign on stalls and flags blowing in the wind. Quick chat with Rich holding down the Sonder fort with rental Camino's and helping riders on the tools. Grabbed my race number and put my coat on, it was freezing, about 4 degrees which is not what met office said so I set off pretty swift around 8.30 to get some blood pumping.
Predominantly road for the first part which is fine with me for getting warned up and getting the kilometres in. Chat to a whole bunch of smiling faces on a mix of bikes, mainly hard-tails and gravel bikes, every one was very relieved it was dry, as it had been one wet week. The wind was low but what there was, was icy! Buff up!
First food stall was lovely, cups of tea, chopped bananas packaged waffles, sauces and snacks had everyone chatting. A great stop alongside a church to warm your fingers.
More gravel paths this time following parts of the Tissington trail and starting to climb a bit more, with a hellish 28% bridleway up to the next feed station.
I was running on empty for the last 30km and those large sections of the high peak trail were draining. I usually love riding that trail but today there wasn't much of a headwind but damn it was cold just sitting in that one gear for what felt like hours facing the chill.
I didn't stop at the last feed stop because I felt I was going to struggle to gain back momentum so I just kept slogging on in that low gear.
Oh boy I was just visualising that cup of tea, I had skipped them at the last stops as I didn't want to hang around too long in the cold so I just envisioned my hands on that warm cup at the end. Rolled down into base camp. No tea. Pretty sad about that, but a welcome chat with the guys there and a nice chill non alcoholic beer, better for the warmer days.
My first ride at one of glorious gravels. First impressions were great, friendly people, good mix of skill sets, short medium and long routes to choose from, great start gate and flags for your social posts, very well signposted routes, and a great day out. Well recommend one if you haven't been but pack an extra later at the moment.
Check their website for upcoming events coming near you every weekend into October.
https://gloriousgravel.com/uk-rides/