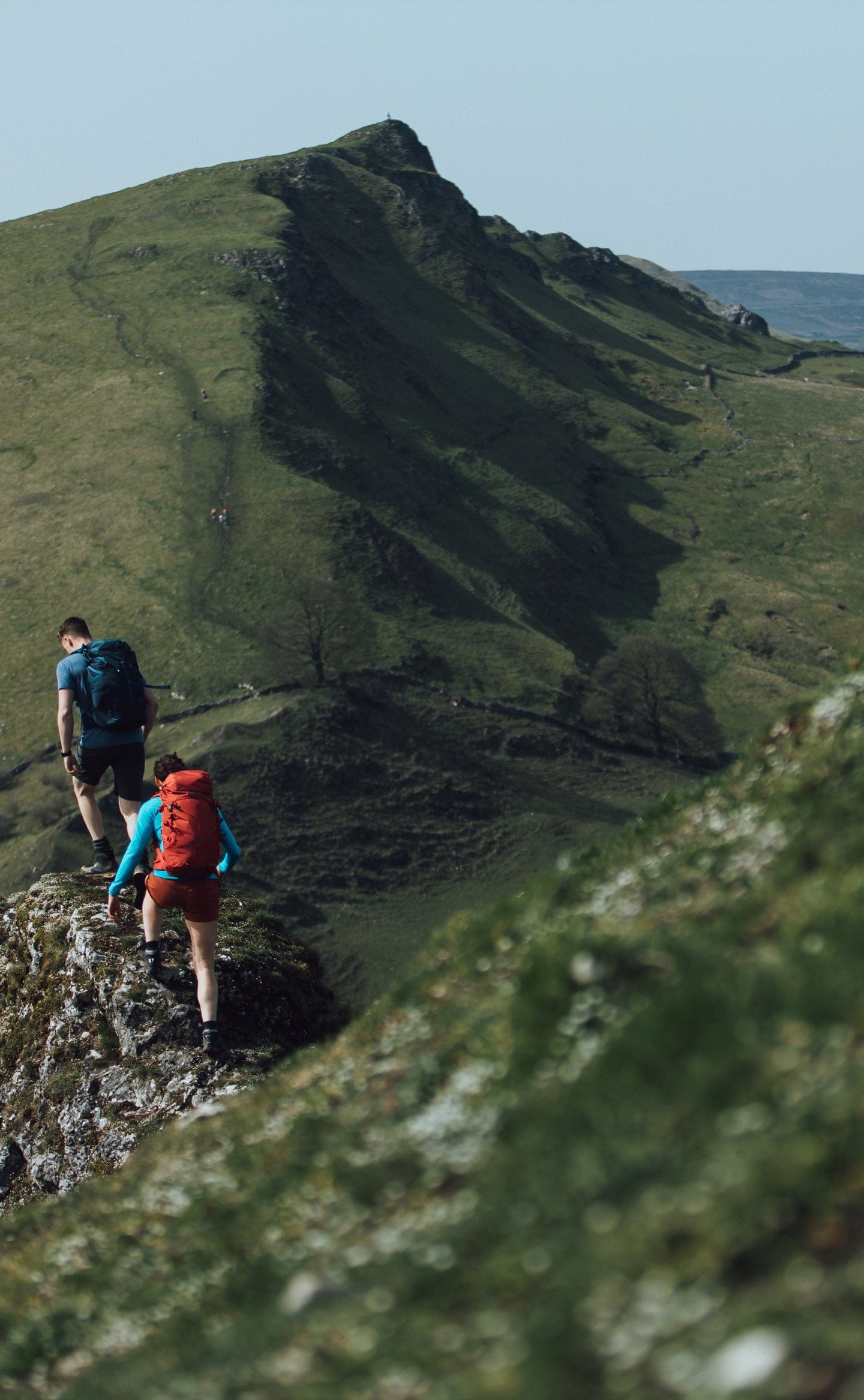 Welcome to our sales and support team
You can always expect a friendly welcome from us whether in store, over the phone, live chat or email.
We have an expert team who really want to help you. We're knowledgeable about our products and mountain adventures whether that be run, hike, climb, camp, swim or bike.
Elly, Josh, Naomi, Matt, Lisa, Mikken, Ash, Alice, Sam and Joe are here to help:
Monday:          9am to 5.30pm
Tuesday:        10.30am to 5.30pm
Wednesday: 10.30am to 5.30pm
Thursday:      9am to 5.30pm
Friday:             9am to 5.30pm
We take service very seriously. Our team are only too happy to help. So, if you're not quite sure, get in touch. We will do our very best but we're not perfect and if we haven't, please let us know. It's the only way we'll get better.
We are pleased to have been voted TGO Online Retailer of the Year 2021, 2020, 2019, 2018, 2017, 2015, 2014 and 2012. Thank you to all our customers that have voted for us.
To contact us please:
Open a Live Chat; or
Email us at support@alpkit.com
Call Alpkit customer services on 01773 417007
     or our dedicated Sonder line on 01773 417006; or
DM us on Twitter @alpkit or @sonder_bikes; or
Message us on Facebook on Alpkit or Sonder Bikes
Or you can always pop into any of our stores 7 days a week
What are Members Rewards
Get 10% back with Members Rewards. Join for free.
Members access exclusive rewards and benefits including:
Get 10% back on everything you buy. Earn as you go. Get 10% back with our 10% Discount Dividend. Use yourself or give to a friend.
Get £5 per review. We love your feedback and pictures of your gear. Earn £5 back for every product review on our website.
Access Alpkit Outlet. Save with our biggest deals.
Dedicated members support line. Use our members@alpkit.com address for all Members Rewards enquiries.
Go to our Members Rewards page for more info.
How do I create a Customer Account?
Create a Customer Account to access exclusive Members Rewards and follow the progress of all your orders including bike build.
You can also view your order history, start a return and update your address details.
How do I get help or advice on Alpkit and Sonder products?
We take Customer Service very seriously.  Our team are only too happy to help. 
So, if you're not quite sure, give us a call.  We will do our very best and are here for you no matter the situation.  If we haven't, please let us know.  It's the only way we'll get better.
If you need any help or advice on any of our products then please:
1. Phone Alpkit Customer Service on 01773 417007. We have a dedicated Sonder phone line on 01773 417006.
2. Use Live Chat
3. Call in at any of our stores.
4. Email us at support@alpkit.com.
Where is my order?
You can check your order status and tracking information straight from your Customer Account.
We send an order confirmation email within a few minutes of you placing your order. This email includes your order number.
Orders placed before 3pm Monday to Friday are despatched by our warehouse team the same day.
Orders placed after 3pm are despatched the next working day.
You will receive an email confirming when your order has been despatched.
Please allow 48 hours from despatch for delivery unless you upgraded to next day or special delivery.
You can see the progress of your order in "My Order" section of your customer account.
How do I change or cancel my order?
If you have placed an order but wish to cancel it, please phone, open a live chat or email us at support@alpkit.com. 
We'll try our best to make any changes, but can't guarantee as the order may already have been processed. 
In such cases, you may have to wait until you receive the order and then follow the returns procedure using our free Royal Mail returns service.    
How do I return a product?
Returns are free and easy using our Royal Mail returns service.
1. Repack your unwanted products with all original product packaging. Use the returns form we sent with your order. If you don't have a returns form then please download one here.
2. Attach a returns postage label. Visit https://rm.alpkit.com to log your return and create a postage label. Print the label, attach it to the parcel.
If you do not have a printer then keep the label QR code on your phone as the Post Office processes your return (this will be emailed to you or is accessible via the Royal Mail app).
3. Take the parcel to a Post Office. If you have a QR code then the post office will print a label for you.
Please allow 7-10 days from posting for us to receive and process your refund.
Note. The maximum dimension for a Royal Mail parcel is less than 20 kg in weight and smaller than 61 x 46 x 46 cm. Please contact us if your return is bigger than this.
There's something wrong with a product or delivery - what do I do?
"If one of our products does not meet your expectations upon delivery, or if during its lifetime does not live up to the demands placed upon it, please return it to us for repair, replacement or refund. If the problem is our fault then we will do this to your satisfaction. If it's your fault then we will help out the best we can."
Our reputation has been built on looking after our customers and we stand by our Alpine Bond.
If somethings wrong or you need any help or advice with any of our products or deliveries then please:
1. Phone Alpkit Customer Service on 01773 417007. We have a dedicated Sonder phone line on 01773 417006.
2. Open a Live Chat
3. Call in at any of our stores open 7 days a week.
4. Email us at support@alpkit.com.
Do you offer repairs?
Yes, we offer repairs on all brands including Alpkit and Sonder for a reasonable cost no matter how old.
All stores can carry out simple repairs like heat patches.
Most stores have an instore Repair Station and some have instore down wash and reproof services.
Speak to customer services or our store teams.
Read more about our Repair Stations here.
And we make it easy for you to donate unwanted gear to those that need it.
Last year we found a home for 5 tonnes of used outdoor gear.
Its simple: you send us any brand of unwanted outdoor clothing and equipment by dropping it off in store or using our returns process.
We'll then give it to someone that needs it through Alpkit Foundation and our network of charitable partners.
We guarantee that nothing goes to landfill.
Thank you to our customers for making this happen. And thank you too to the Alpkit Foundation for their support.
Find out more about the Continuum Project here
What are preorders?
Pre Orders give you the opportunity to purchase your items early. Look out for the pre order date on each of these products as this is the date we expect to despatch it.
Please make sure you have read and understood the following before making your purchase:
Payment will be taken immediately and your item will be dispatched when stock arrives. Any other products ordered at the same time as a pre-ordered item will be held until the pre-ordered item comes into stock.
If you would like your additional items to be dispatched immediately, please make a separate order.
The Pre Order date is an estimate of when the stock will be ready for despatch. This can change and we will email you if it does.
Choosing the right size or fit
Alpkit clothing has specific sizing information and we describe the specific fit of every garment from tight (ie next to skin), slim, regular or relaxed.
We offer as broad a size range as possible which is currently from XS to XXL and Size 6 to 20.
We love you to try our products in the comfort of your own home. So we welcome you buying a couple of sizes and return any you don't need. Just make sure they are as new, unused and unwashed with all their original packaging.
Sometimes some extra detailed advice can make all the difference. 
Our store and customer service team are very knowledgeable about our products and can help you select the right size and fit.
Just give us a call on 01773 417007, open a live chat, visit a store or email us at support@alpkit.com if you want any more advice.
Do you offer bulk or trade discounts?
We keep our prices awesome at all times for all our customers.
However, if you are bulk ordering 10 or more of one product, then we can offer you our bulk discount, passing on what we save on postage, processing and despatch.
10% off 10+ of a product
15% off 15+ of a product
To place a bulk order start the conversation in the live chat window and we will walk you through the process.
When will my Sonder Bike be built?
All our bikes are indiviudality built to order. And we aim to make the bike buying process a joy.
You can track progress of your Sonder Bike in your Customer Account.
If at the time of purchase we gave you a 'Deliveries from' date this is the earliest date we expect to have all of the components to make your build.
We promise to build your bike within 5 to 10 days of all the components arriving with us.
Once you have placed your order our Sonder team will get your bike into our build queue and let you know the week in which we will build and despatch it.
We will keep you up to date throughout the entire process and are only happy when you are enjoying riding your new bike.
What is the Sonder 28 day ride guarantee?
If you don't love your Sonder bike or Sonder wheels you can send them back for a no-quibble refund within 28 days.
Terms
Applies to complete bikes and Sonder wheelsets only.
Custom frames are excluded.
Bikes must not have been modified from their original specification.
You pay return postage.
What is the Accident Replacement Scheme?
There is nothing like nice shiny kit to make you feel superhuman, however sometimes mysterious powers intervene, your well-meaning gran bleaches your down sleeping bag, or you reverses over your new carbon rims.
We have all been there, but that doesn't make it any easier to stomach.
Our accident replacement scheme was created to soften the blow of accidental damage to your beloved Alpkit products.
If a product is beyond repair we will offer you a discount on a new replacement item.
Up to 50% discount within first month
Up to 30% discount within 1 – 6 months
Up to 20% discount within 6 - 24 months
Up to 10% discount within 24 – 36 months
We determine the scale of the discount and you must send the product back to us so that we know it is out-of-circulation.
Damage from normal wear and tear does not apply.
The cost of returning your damaged goods is at your expense.
It is your responsibility to ensure the goods arrive with us.
Please make sure returned items are clean and safe for transport.
You must provide proof of purchase (such as your order number or email receipt)The replacement offer applies to original owner only.
Our decision on whether a claim is genuine is final.
Damage sustained from normal wear and tear does not apply.
The value of this accident replacement discount will be determined by us.
The discount can only be used on the same product - or in the event of an item being out of stock - a like for like product and solely for the purpose of the accident replacement.
The discount can only be applied on the full retail price and not on top of any other discounts or promotions running.
How do I unsubscribe from your marketing materials?
If you would like us to stop sending you marketing material through the post please drop us an email with your name and address to:nomailplease@alpkit.com.
You can unsubscribe at anytime by clicking the Unsubscribe link at the bottom of the email. If you have signed up with multiple emails you may have to unsubscribe more than once.
How do I make a complaint?
We try our best but we're only human! And we don't always get things right.
If you have shopped with us and you aren't completely satisfied please contact your store manager directly or contact our Customer Service team on (01773 417007) or email us at support@alpkit.com.
We will ensure we get things resolved for you asap to your satisfaction. 
As a final last resort, which hopefully will not be necessary, please contact Nick our MD or David our Chief Exec at together@alpkit.com. Nick and David oversee all emails to this email address.
Sales and Support CEntre

Ordering & payments
Help with orders and payments


Returns
Help with the returns process

Care & repair
Keep your products going for longer

Instructions
Our archive of product instructions

Technology
The materials and fabrics we use

Accounts
Keep your details and marketing preferences up to date

Mountain journal
Grab a brew, kick back and relax with in-depth features, tales of derring-do and Go Nice Place Do Good Things.