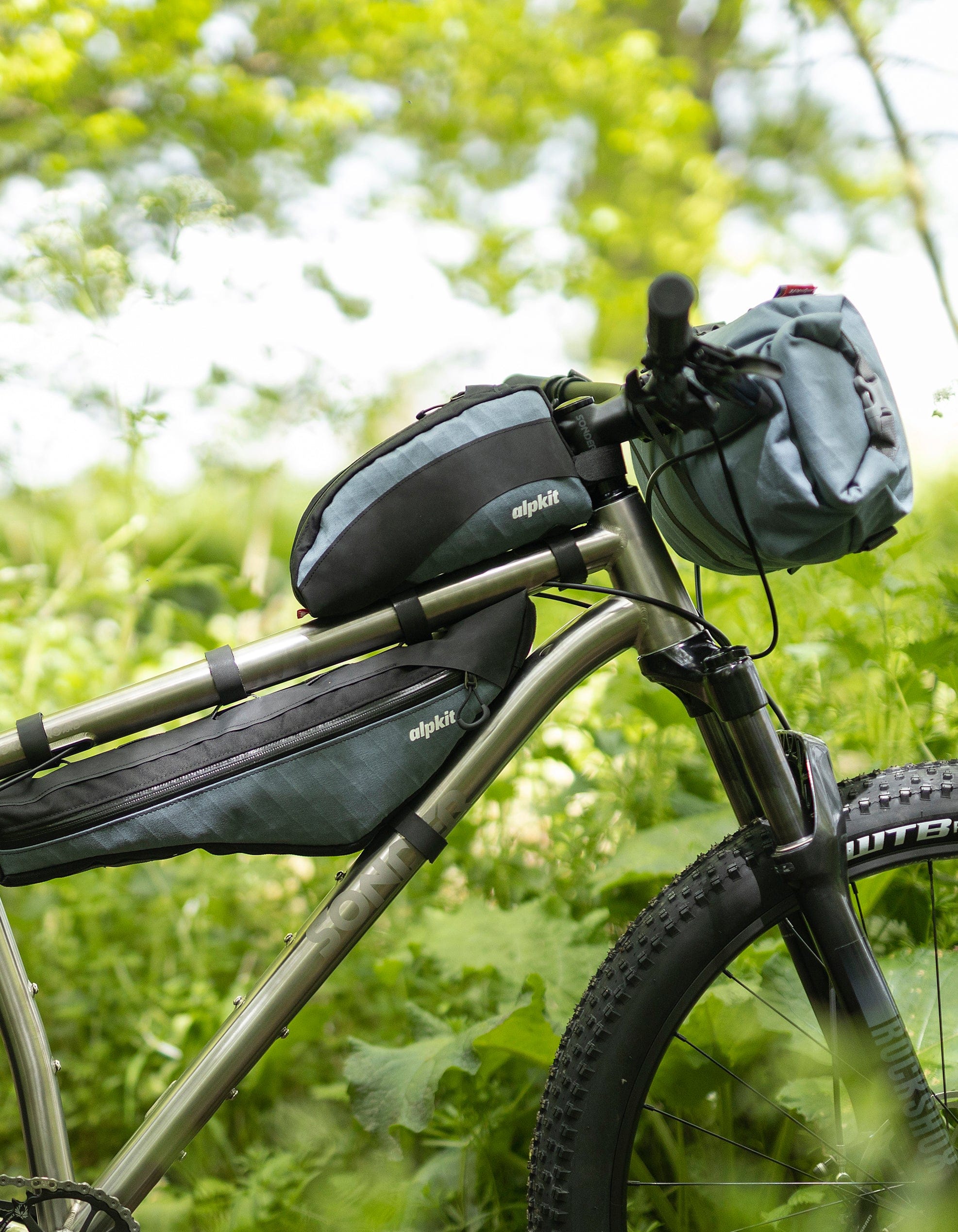 Bikepacking Bags
Balanced weight, efficient storage, improved manoeuvrability. Our bikepacking bags are innovative, lightweight and durable. They attach to any bike and are essential for cycling adventures
Bikepacking Bags
Balanced weight, efficient storage, improved manoeuvrability. Our bikepacking bags are innovative, lightweight and durable. They attach to any bike and are essential for cycling adventures
Alpkit bikepacking bags
Bikepacking bags give sufficient storage capacity to carry all you need for extended bike adventures. They distribute weight evenly across your bike frame to help maintain stability and control and a smoother riding experience especially when tackling challenging terrains.
Your gear is securely attached to your bike, eliminating the need for a bulky backpack that can throw you off balance and hinder manoeuvrability. The streamlined bags allow for greater agility when navigating tight turns, technical descents or technical sections of the trail.
Bikepacking bags excel in off-road environments including gravel, singletrack and backcountry routes. They provide a low centre of gravity and minimise the risk of snagging on obstacles or getting caught in branches.
Made in Britain since 2008
We started making bikepacking bags in 2008 and quickly built a strong reputation for innovative, durable and lightweight bags. Since then we've expanded our range adding gravel, road, endurance and mountain bike-specific products alongside a collection of lightweight waterproof bags.
Our bikepacking bags are innovative, lightweight and durable using the most advanced technical fabrics and expert construction. We make them at our small factory on the edge of the Peak District.
We make custom bikepacking bags to your specification letting you fine-tune your rig precisely.
Build your own rig
A rig is a collection of bikepacking bags used together to enable you to carry everything you need on your next bikepacking trip. It typically includes a frame bag, handlebar bag, seat bag and top tube bag.
Explore some of the amazing rigs you can build from multi-day mountain biking rigs to ultralight, minimalist endurance racing rigs to the full-blown round-the-world expedition touring.
World Ready. British Made
Our British made bikepacking range is backed up by our 25 year Alpine Bond and our team of skilled and dedicated sewers offer full custom bikepacking bags to make your bikepacking rig as individual as you are.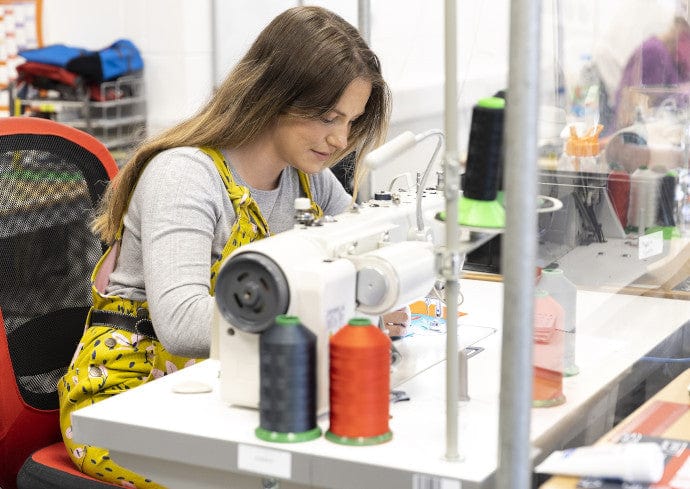 Organic cotton. Climate Neutral.
Our ground-breaking bikepacking range. Lightweight, functional, sustainable and durable. UK made bags with a 25 year Alpine Bond

Our X11 fabric has a 100% organic cotton face and is climate neutral: made from plant-based and recycled materials and manufactured in factories that only use green energy.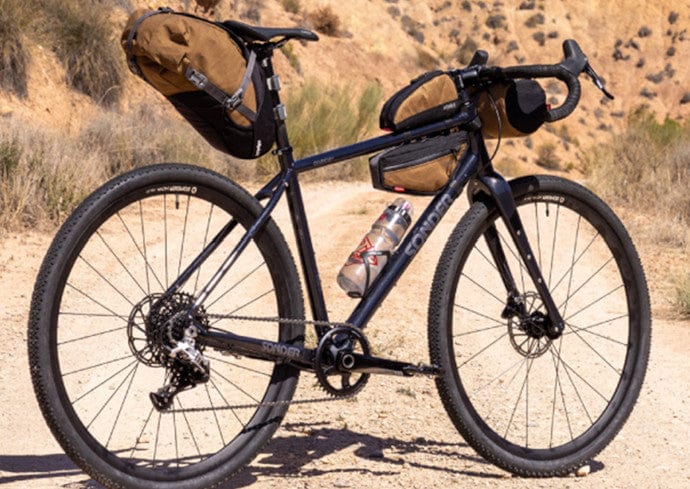 Deluge Waterproof Series
Deluge bikepacking bags are for maximum protection. Rain, mud and grit. Whatever you want to throw at them it's not getting in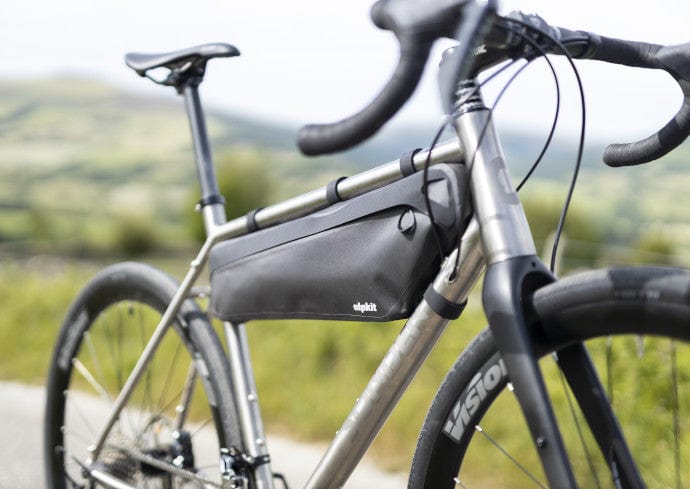 Custom-made bikepacking bags
Custom designed and limited edition bikepacking bags made by our Emma and our team of sewers at our factory here at Alpkit Campus. Build your dream bikepacking bags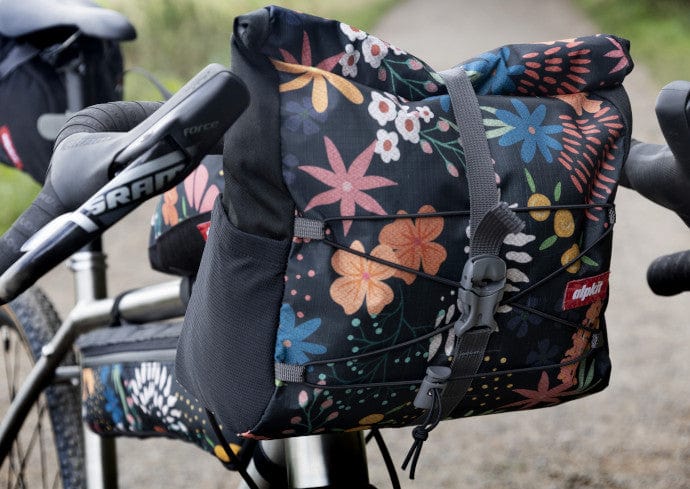 Mountain journal
Grab a brew, kick back and relax with in-depth features, tales of derring-do and Go Nice Place Do Good Things.