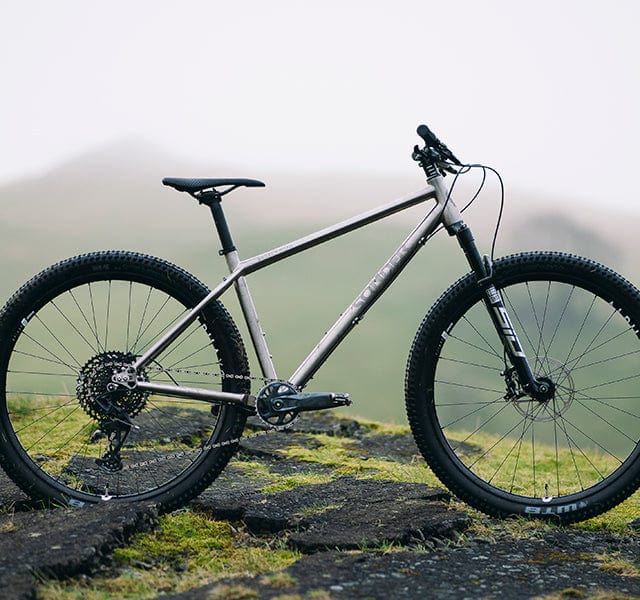 Titanium hardtail mountain bike suited for wilderness rides and remote places. A companion for a lifetime of adventure yet its slack geometry makes it a capable trail hardtail in its own right. Broken Road comes into its own chewing up off-road miles with finesse, a real mile-muncher. Race the Great Divide, ride across New Zealand or summit high passes in Nepal
Sonder Broken Road
Titanium hardtail mountain bike for long rides, remote places and wilderness bike packing.
Titanium hardtail mountain bike suited for wilderness rides and remote places. A companion for a lifetime of adventure yet its slack geometry makes it a capable trail hardtail in its own right. Broken Road comes into its own chewing up off-road miles with finesse, a real mile-muncher. Race the Great Divide, ride across New Zealand or summit high passes in Nepal
For adventures into the remote, Broken Road is your friend. Simple, elegant lines, mixed with technical details and features. Broken Road mixes adaptable wheel and drivetrain standards with modern features and contemporary geometry.
With its multi-use tyre size – from big 27.5+ tyres to 29in rubber to 700c wheels, Broken Road eats up long distance trails with style and comfort whilst being a capable trail centre hardtail. Hand welded from the finest 3AL / 2.5 V titanium tubing, custom formed and designed by us to be your tool of choice for eating up the miles over whatever surface you choose.
Adjustable sliding dropouts let you lengthen or shorten the Broken Road to suit your adventure - whether it's eating up big miles or tackling technical trails. It also allows lets you fit various sizes of wheels (we recommend 27.5+, 29in or larger section 700c). The bigger, fatter wheels go over obstacles better, hold momentum and give enhanced control. The dropouts let you be picky with your drivetrain as well, fitting singlespeed, conventional derailleur, or internal hub gears.
Broken Road is the off-road adventurer.
---
The Features
Elegant titanium tubing
Climb aboard and experience the famed resilience of titanium. No other material is as durable, lasts as long, or looks as good, and Broken Road's aeronautical grade titanium tubing isolates the rider from shock, gives an efficient ride, and maximizes storage potential. Thanks to the low standover height and rider clearance, you won't have to make any compromises when riding over rough terrain either.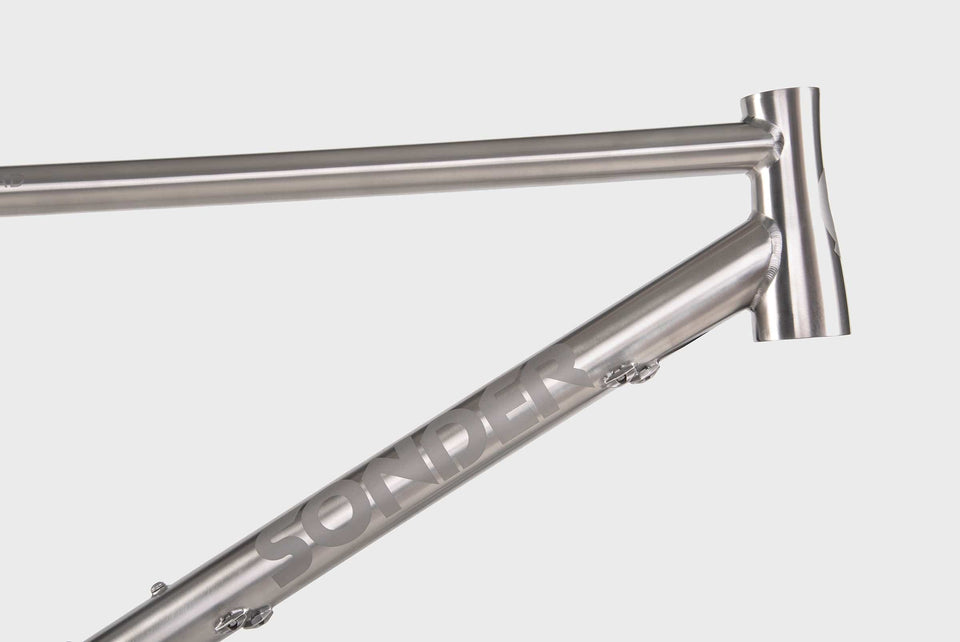 27.5+ ready
Designed for optimum use with 27.5+ (semi-fat) wheels which help you to tackle any adventure. The plus-sized wheels cruise over obstacles, hold momentum, and give enhanced control thanks to a larger contact patch.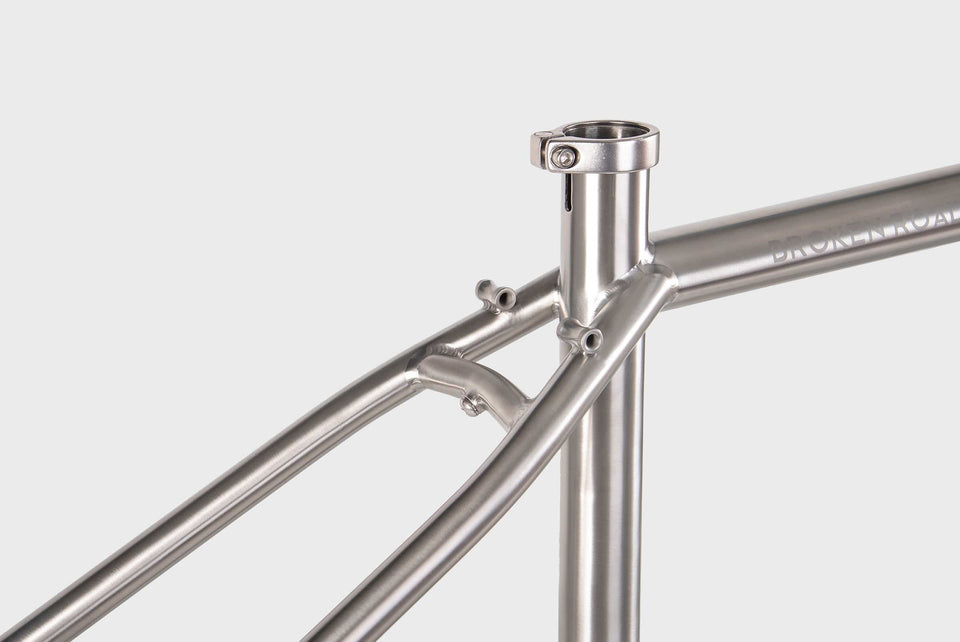 Trail bike geometry
The long wheelbase combines precision and control, giving you the flexibility to adjust riding position easily. The frame is designed with a relaxed head angle, creating the perfect set up for eating up the miles over any surface, and striking the balance between comfortable uphill grinding and hair-raising downhill whooping.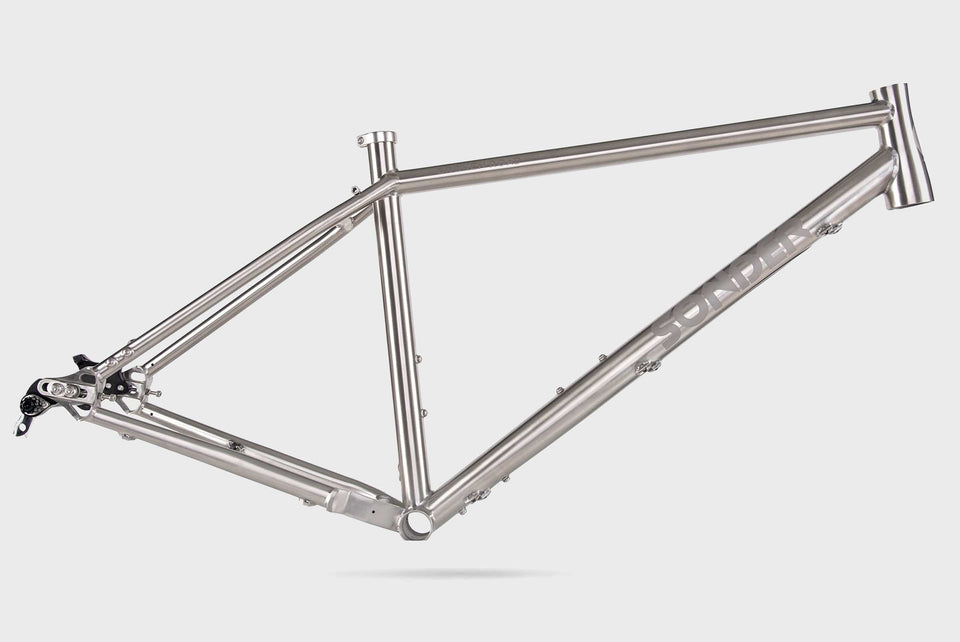 Adjustable sliding dropouts
Adjustable sliding dropouts let you lengthen your Broken Road for eating up the miles or shorten it for the technical, steep trails, and allow for either 27.5+ or 29" wheels, and either singlespeed, derailleur, or internal hub gears.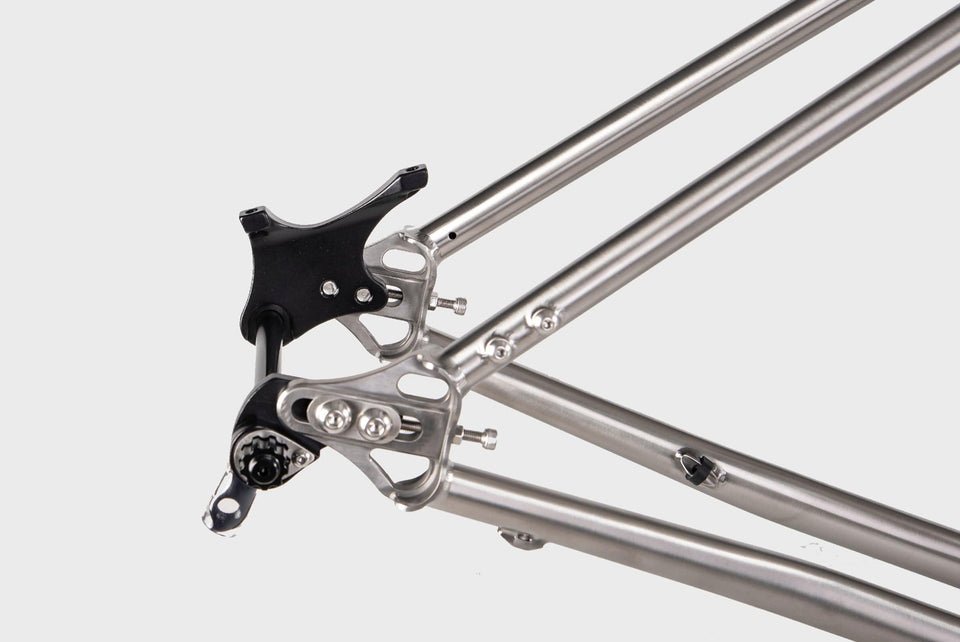 Rear rack mount lugs
Rack mounts allow you to load up with panniers.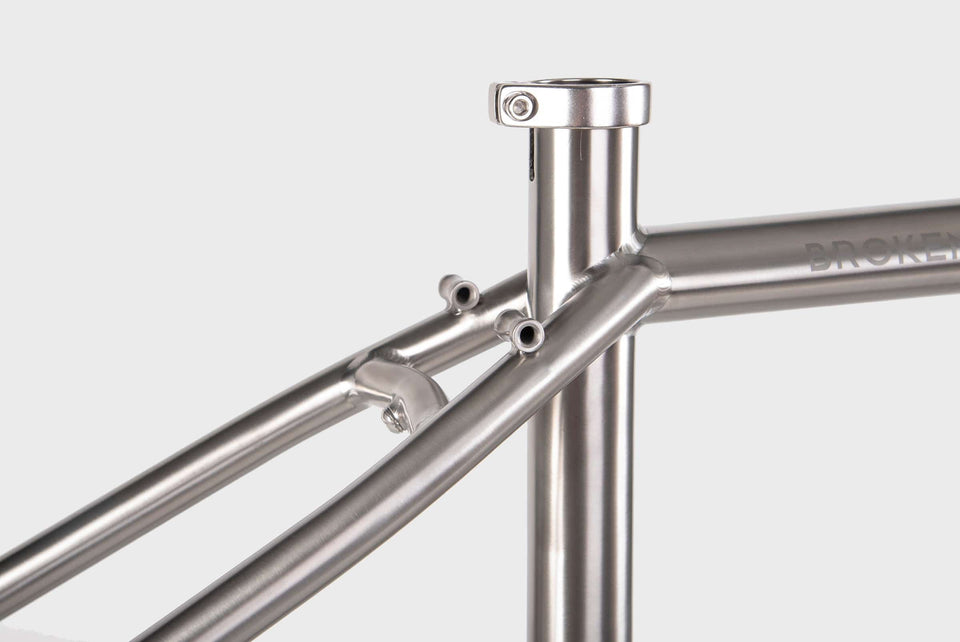 Mountain journal
Grab a brew, kick back and relax with in-depth features, tales of derring-do and Go Nice Place Do Good Things.