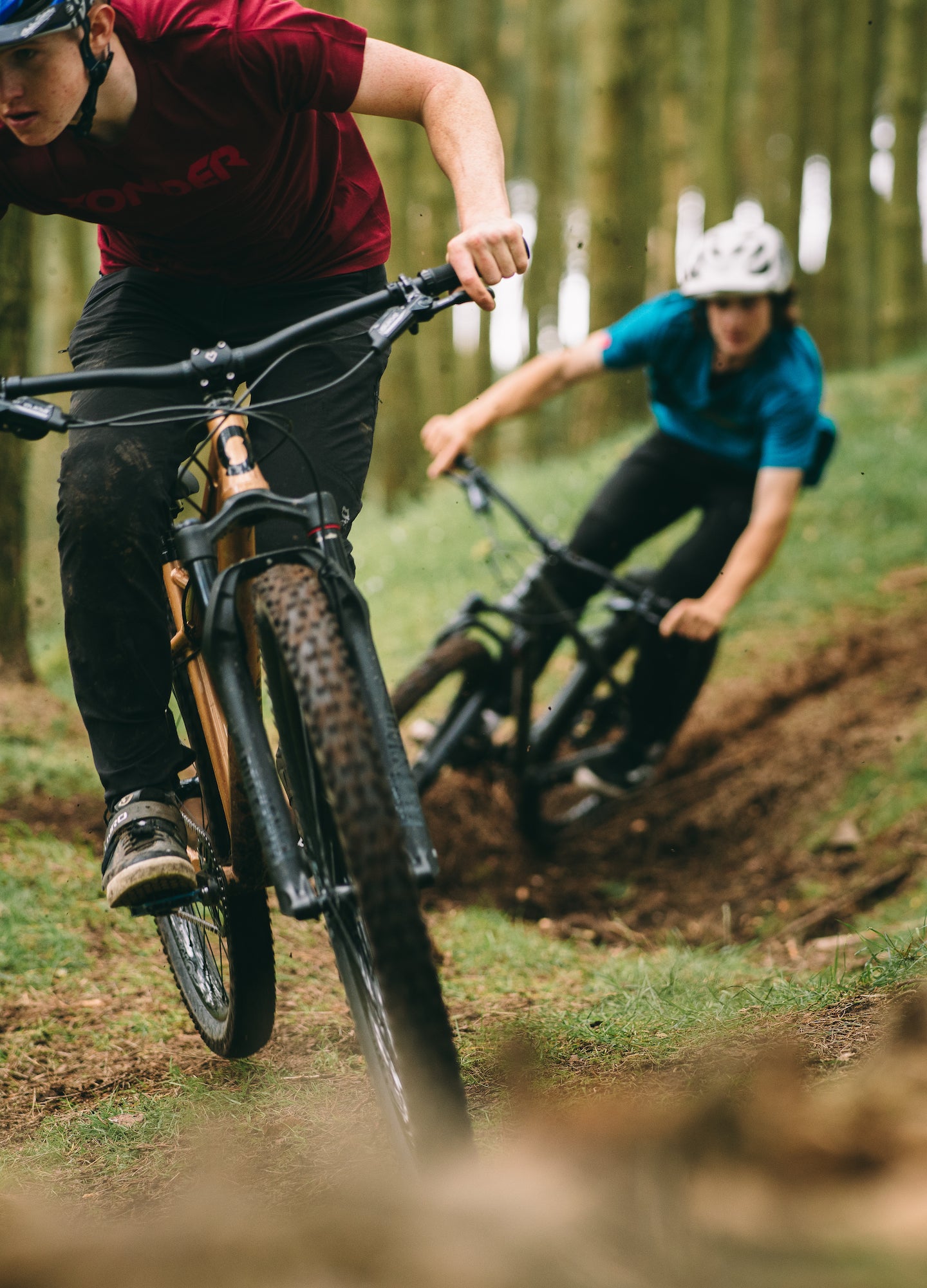 29 vs 27.5: How to choose the right wheel size
A few years ago you didn't have to choose a wheelsize on a mountain bike – they all came with 26-inch wheels and that was that. But the world's moved on (for the better!) and now you can choose between 27.5-inch and 29-inch wheels. This guide tells you what you need to know to choose the right wheel size for your riding.
What are the advantages of 29in wheels?
29ers inspire confidence, roll over obstacles more easily and are stable at speed.
29ers maintain faster speeds more easily. Once you've got a 29-inch wheel up to speed it carries that speed on and on.
Bigger wheels roll over obstacles more easily. Think how easily a skateboard wheel gets stuck on a crack in a pavement compared to a bike wheel.

Bigger wheels make for smoother rides.
29ers are usually more stable at speed than a 27.5-inch bike because they generally have longer wheelbases and lower bottom brackets.
Modern 29er geometry means that 29ers can be just as responsive and agile as smaller-wheeled bikes
Who should ride a 29er?
XC riders, downhillers and trail riders will all feel the benefits of a 29er.
Riding cross country on a 29er is fast. Riders can maintain speed well and tackle technical trail features smoothly. 29-inch wheels also help to reduce fatigue over longer rides.
Many downhill riders feel that 29ers are quicker and smoother. The grip provided by the larger tyres allows for late braking and good control.
Trail riders often choose 29ers due the combination of speed, confidence and stability. 29-inch wheels mean that many trail riders can tackle obstacles that would have been unrideable on 26-inch wheels.
What are the advantages of 27.5-inch wheels?
27.5-inch are agile, playful and accelerate quickly. For riders who don't quite want to go up to a 29-inch wheel, 27.5-inch wheels are a great choice if you want the most nimble ride.
27.5-inch wheels accelerate really quickly. You can brake into a corner and pick up speed out the other side really fast.
27.5-inch wheels are much more stable and give a smoother ride than 26-inch wheels.
27.5-inch wheels allow for a lot of flexibility in frame design. Tight angles, low stack heights and smaller sizes are all easier to achieve with 27.5-inch wheels compared to 29-inch wheels.
27.5-inch wheels are strong, stiff and responsive. And fun!
What are 27.5-inch wheels good for?
27.5-inch wheels work well with long-travel frames and forks and aggressive trail bikes.
Bikes with 27.5-inch wheels tend to be really agile and easier to manoeuvre than larger wheeled bikes. So for tight, technical trails or trails that need big amounts of suspension, 27.5-inch wheels are a good choice.
29-inch wheels versus 27.5-inch wheels
| | | |
| --- | --- | --- |
| | 29" | 27.5" |
| Acceleration | Good | Best |
| Smoothness | Best | Good |
| Rolling Speed | Best | Good |
| Agility | Good | Best |
| Stiffness | Good | Best |
| Stability | Best | Good |