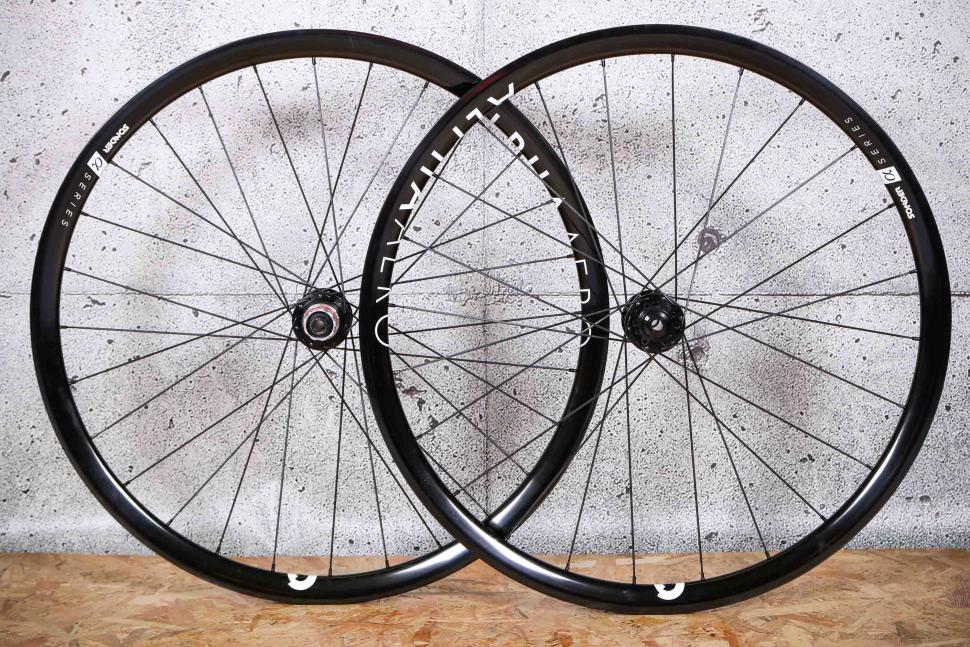 Road.cc - Sonder Alpha 700C Aero wheelset review
The Sonder Alpha Aero wheelset certainly looks the business with a shiny black finish and bold white graphics that make the wheels appear much more expensive than they actually are. That bling finish isn't there to hide a sub-par wheelset either, as the Alpha Aeros are robust, stiff and smooth rolling. That durability comes with some added weight, though.
Overall, I rate the Alpha Aero wheelset for a real mix of riding. While they are on the weighty side, it doesn't affect the actual ride that much, especially when you take in the kind of terrain their durability allows you to explore.
Well-priced, stiff and durable set of road wheels ideal for the adventurer, commuter or weekend warrior
Verdict: 8/10
Read the full review