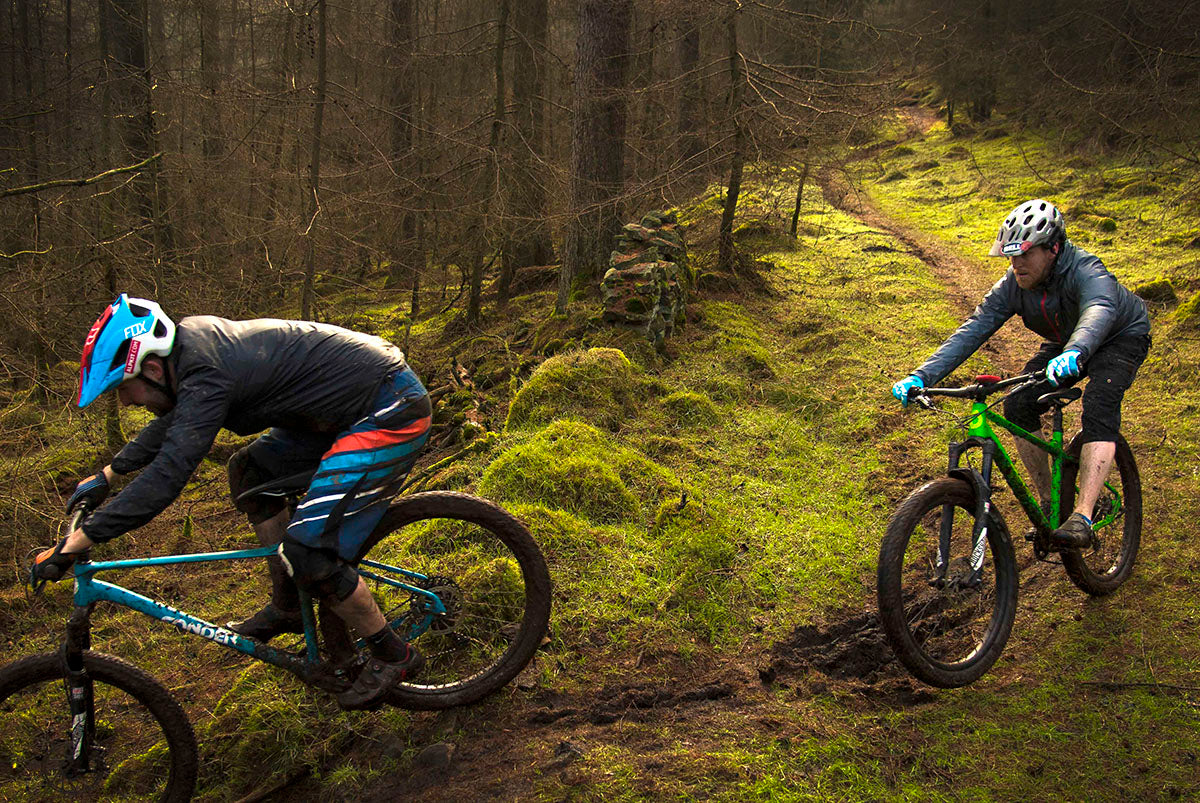 Nearly 1 year ago we were wheeling 3 bikes into the Excel arena for the London Bike show and the 'official' launch of our Sonder bikes. Well fast forward a bit and we now have 6 bikes in the range with the introduction of our Vir Fortis fatbike, Camino Al and the Cahoot tandem. Now hang on just a minute... that's actually soon to be 8 as we get set to launch 2 new bikes at this years show in February. Ahead of this we can start to reveal the beauties that will be joining the fleet soon... Yes indeed, we have built the first few up and testing so far have been rather delectable... but we don't want to give too much away just yet do we?
The Carbon Transmitter is the natural evolution of our original alloy version, designed for aggressive trail riding and more than capable of riding a few enduros! We didn't want a pure replica of the highly popular Transmitter, so we did a few tweaks. We've extended the reach slightly to keep things stable at the inevitably higher speeds that are possible and we've also shortened the seat tube length to allow average sized riders to run longer drop seat posts and give better stand over clearance.
We can confirm... that it feels fast and light with excellent power transfer and the sort of comfortable stiffness that only carbon can provide! It is rather lovely.
A rough projected cost? We're hoping to get full builds starting from £1499 NX1, Sektor.
London Bike Show on the 16th-19th Feb to see the bikes and the rest of the Sonder and Alpkit goodies.