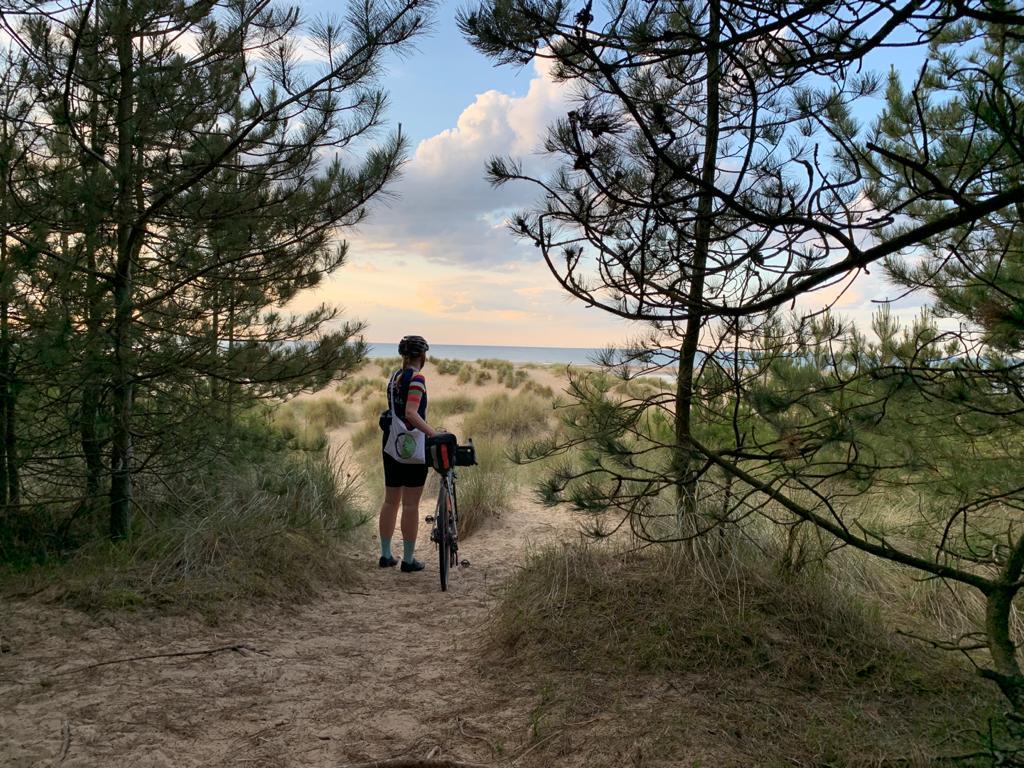 The Perfect Audax Bike Doesn't Exi- (Sonder Colibri)
Sonder rider Grace Lambert-Smith tells us why she loves her Sonder Colibri.
Ever since I started long-distance cycling, I've been in awe of the myriad of bikes that grace the village halls at the start and end of an Audax. There's shiny carbon hotrods, practical steel trikes and everything in between - it really is a sight to behold. My own bike at the time was a carbon aero bike that in hindsight was quite inappropriate for the task at hand but it was all I had and I made it work over the course of tens of thousands of kilometres.
As the years went on, I began to lust after a "forever bike" - one that would serve me for the rest of my riding days because it fulfilled a very specific criteria.
Comfortable

Mounts for absolutely everything

Repairable and upgradeable
My Sonder Colibri (or Sia as I've named her) is all of the above and more.
When you're riding a few hundred kilometres, comfort must be top of your list. Compared to my previous bike, riding the Sonder Colibri Ti feels like riding in an armchair. It glides over everything I put in her path.
I quickly became very attached to my Colibri Ti and began to ponder our future. I felt inspired to go further afield, challenge myself even more. Which Audax event should we sign up for? What cycle tours shall we do?
One of the Colibri Ti's greatest features is the mounts on the frame and fork for absolutely everything you can imagine. Mudguards, check. Bottle cages, check. Cargo cages on your fork, sure why not? Pannier rack, go for it. Depending on my plans for the year ahead, I'm likely to need every mount and frame bag going.
I've only scratched the surface of going places with Sia but I'm confident I can carry everything including a lightweight kitchen sink when the time comes.
These days, I'm more of an N=1 rather than an N+1 kind of girl. There is no need for more than one road bike when you have the right one. My summer bike is my winter bike is my dabble-in-gravel bike is my climb-up-this-steep-hill bike. It's my jill of all trades.
The beauty of a metal (titanium) bike is you can really throw it around. A few scrapes won't matter - in fact they'll add to the aesthetic of a brushed frame. These war wounds tell stories and they're interesting talking points on the road.
When the time comes, I'll strip the bike down and maybe upgrade a few parts to keep up with innovation. I won't need a whole new bike because this frame is invincible.
I can put some wider tyres on her, I can change my gearing, I can do anything because this bike is the bike. I can go long, I can nip to the shops with a couple of bags on the back, I can bash around the lanes with my friends, I can do anything because this is the bike.
The Sonder Colibri Ti is the bike whether I'm riding for minutes or days at a time.