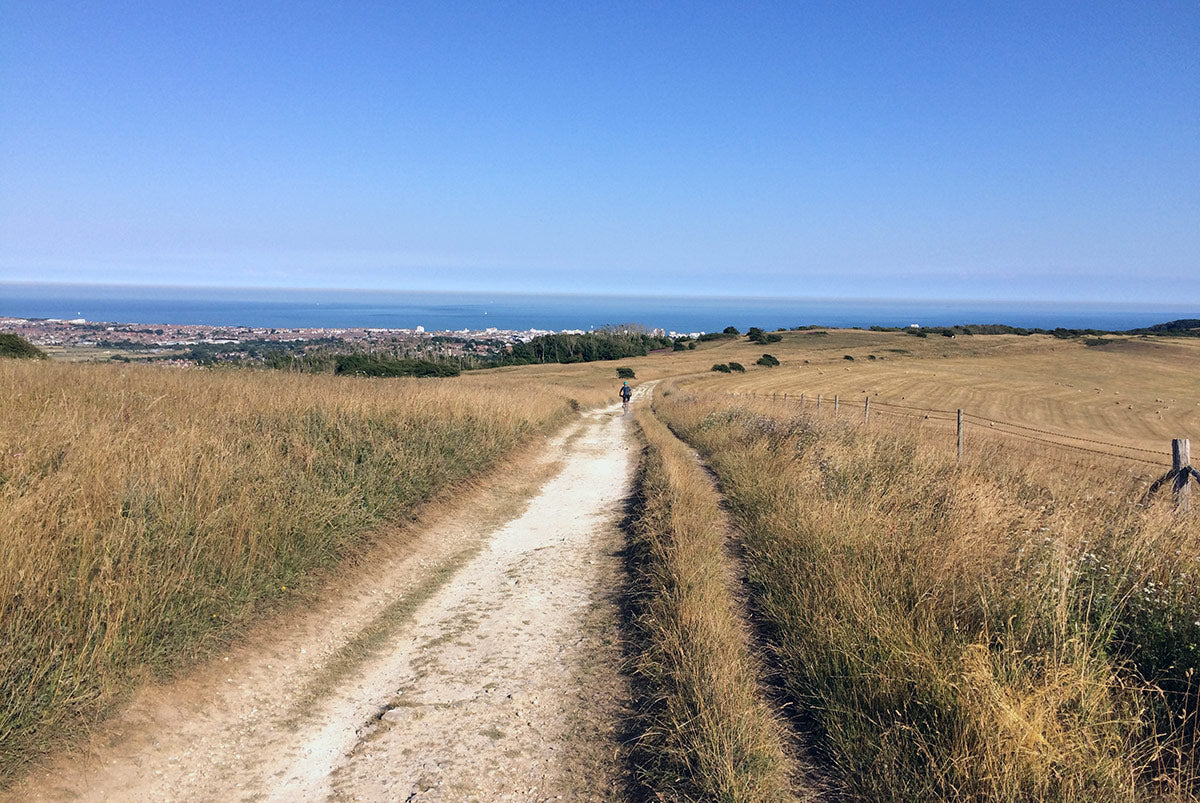 Riding the South Downs Way
The South Down's Way is a 100 mile trail that runs from Winchester to Eastbourne along the South Downs National Park.
I actually attempted the South Downs Way back in 1992 on a Rigid 26" wheeled MTB over 2 days with a mate, but mechanical and equipment failures meant we never made it to Eastbourne – instead ending up at a service station on the A27 awaiting rescue from my mate's dad. At 100 miles with 13,000 feet of climbing, it's definitely a challenging ride, and one that I have unfinished business with.
Roll on 26 years: it's 4:30am, the sun is yet to rise and somehow I find myself on the start line for the British Heart Foundation South Downs in a Day ride. We set off in waves of 25 or so riders, so at about 4:45am I clipped in and was off. The sun still hadn't risen, the clouds were clinging to the valley floor, the atmosphere was great. Getting up out riding early is certainly satisfying, and by 9am I'd covered 38 miles of mostly fast and undulating terrain.
Reaping the rewards of those early starts!
As this was an organised event, with feed stations every 10 miles or so, I quickly settled into a steady pace between short stops to refuel. But as the temperature increased, so did the hills. By early afternoon we were at 31.5 degrees Celsius and staying hydrated and fuelled between stations became an ongoing battle. Slowly and steadily I ticked off each hill and ridge, and soon I could see Eastbourne and the sea in the distance. The final descent was a welcome sight and one that I savoured as I freewheeled down to the finish line on the seafront, where my support crew (wife and daughter) were waiting. After a short recovery, I made my way down to the beach for a swim in the sea, followed by some well-deserved fish and chips.