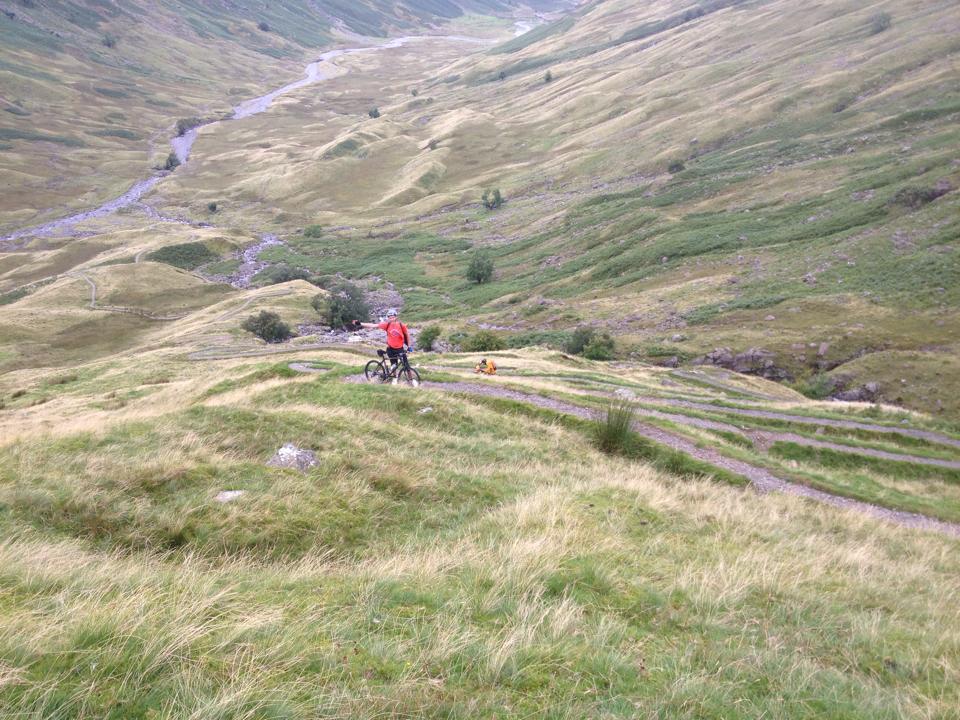 Lake District Misadventure
We've been biking for a while. Trail centres, well marked routes and all the normal tourist paths. Two of us cycle commute every day via bridleways and local singletrack, but I was the only one who had been 'bikepacking' before.
Earlier in the month three of us had got a chance to do a quick 'Work night bivvy' and test the bikes and gear. We had planned a route along the Cumbria way from Stonethwaite, to a cave near Langstrath beck, then over to wasdale head via bridleways. Stay the night there and pop back to the car, it didn't quite go to plan!
Friday was a bit of a faff - we left work later than expected, kit wasn't ready, traffic piled up and we didn't get to Stonethwaite until midnight. Eager to get on and get to the cave a cheeky look at the map showed relatively flat bridleway for around 5km to the cave. It turns out that had been recently resurfaced and a lot of big rocks had come loose. Navigating by night with fully loaded bikes, we got tired and after a river crossing to cut out some mileage we reached the cave and got to bed around 3am.
Next day we woke up to a deiluge of water and very high wind. We pushed up some footpath and bridleway that was steep and had lunch a little bit dazed and not really enjoying "taking our bikes for a walk." We pushed on towards Angle tarn until I cracked and spoke - I'm not enjoying this, I've not ridden my bike more than 20 metres and the wind and rain in our face is getting worse!!
In turns out everyone was thinking it but didn't want to be the one to say it. A chocolate break and a look at the map decided going back the way we came, getting to the car and getting dry before a hot meal in Keswick was the best idea. Coming back down there was a lot more smiling and a lot more riding. We met some locals on the Cumbria way who explained the recent re-surfacing and how no one chose to ride the bridleway we did in the dark and instead chose to use the footpath the opposite side of the valley.
We followed them down and the path was much better!
Everyone agreed next time to get more local knowledge, ride tracks that others had suggested or put in guidebooks and maybe we should have some more days just out riding in the hills un-loaded before we embark on the next trip to find a new place. Also we should book the sun!