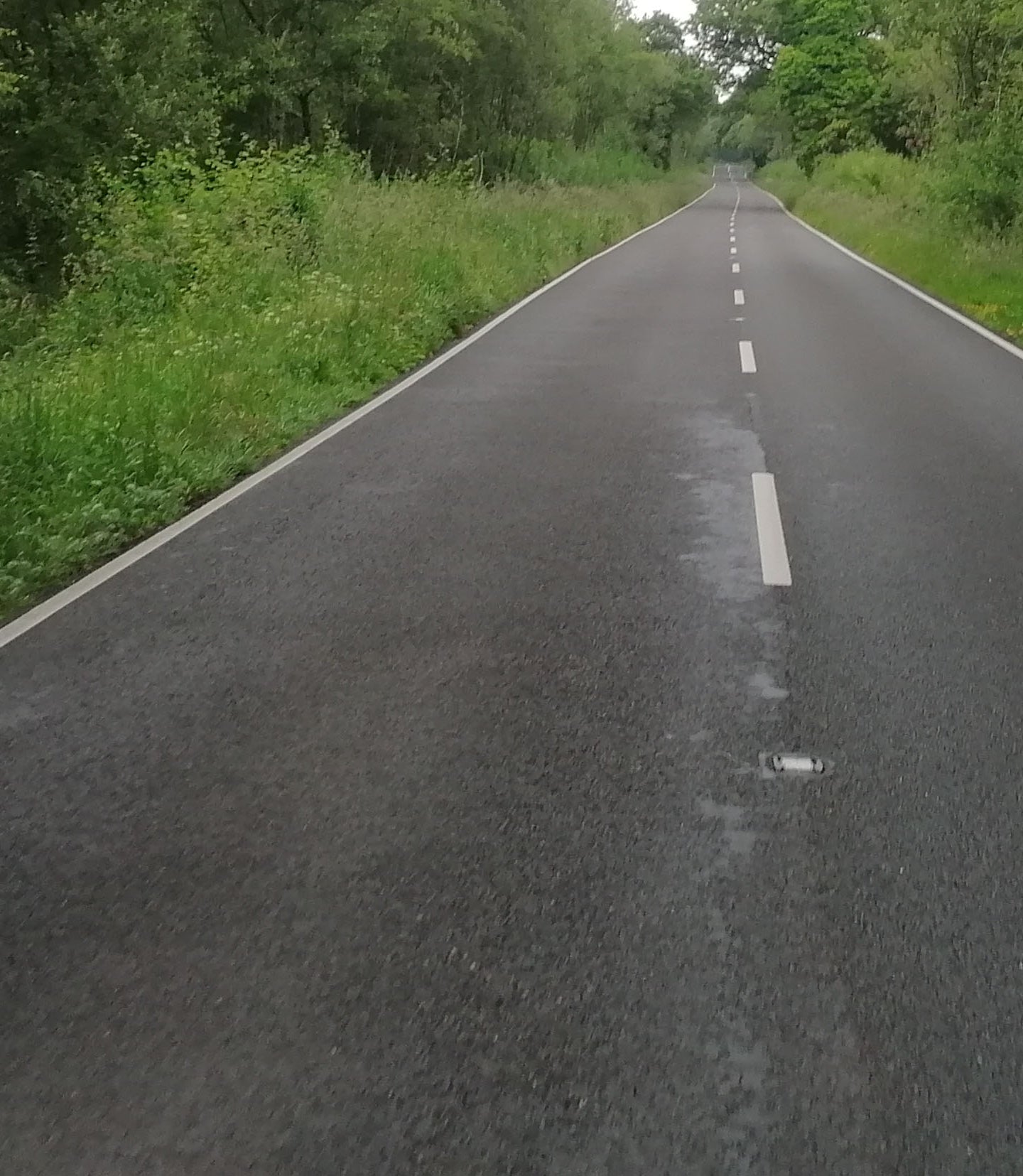 A Bikepacking Overnighter
This is a Daring Deed from one of our Sonder team, Jack, from his bikepacking trip a few weeks back.
The morning started hot and sunny in the courtyard loading the bikes. A late start from Lancaster, riding a regular route through some of our favourite old woodlands to Arnside. An ice cream pit stop with the wind picking up and starting to drizzle, not the vibes we were hoping for. Shortly after, an old guy caught us up on his hardtail. He was a lovely chap living in the area. He gave us some route suggestions and told us about his upcoming cycling trip to the Alps with some friends. His health and positive attitude has me stoked for cycling in the future. I hope I'm still organising trips when I'm his age. He left us by the Derby Arms pub. Sarah had been here with the Gravel Gang rides and told me about their pizzas. It was well needed fuel - I should have got two!
Arriving at Lake Coniston later and colder than expected, we paddled our feet but didn't brave any deeper. We cooked an instant rice pack with the jet boil right there on the shore with the wind and drizzle drifting over the lake. We decided to pitch up in Grizedale forest but the woods were not a good pitch. They were very boggy; there was no flat dry ground anywhere. We were getting short with each other. We were tired as the evening went on, checking maps for clearings, looking around the next corner. We finally came out of the woods on top. Our backs to the woods, open grassy fells to ourselves, we pitched the tent facing The Old Man of Coniston. Perfect!
Midges! Those damn midges! We wrapped up exposed limbs, used our hair as a face net, moved out into more open land to cook some more rice packs, but the swarming devils were intolerable. As soon as we had eaten, it was straight into the tent. Quick unzips now and again to check the sunset for a few minute intervals before the midges found us again.
Good morning, the sun is back! Pack it up, pack it in, brew a coffee with a view. What a bridleway we have! With the lake to our side and the forest behind us we bouldered down, passing a few bewildered mountain bikers on their morning ride up. It was fun. Real fun. I'm glad I zip tied the panniers on beforehand!
Levelling out and rounding a corner in Greenodd, we bumped into a couple of my friends on their gravel bikes. We caught up for a short while and, with their breakfast recommendations for Grange over Sands, we parted and they set off for Lancaster too.
Our ride back felt tropical at times with drizzle still in the air but heat coming off the tarmac and moisture glistening off the roadside ferns. We just wore shorts and a light rain coat.
Back home with some delivery pizza and the midge bites revealing like chicken pox, I wondered if anyone else was camped out in Grizedale that evening. As we were watching the sunset over the river Lune, my two friends on their gravel bikes rode right past our window. They had missed their train and sent me selfies riding back to Ulverston. They pretty much did our trip in one day!