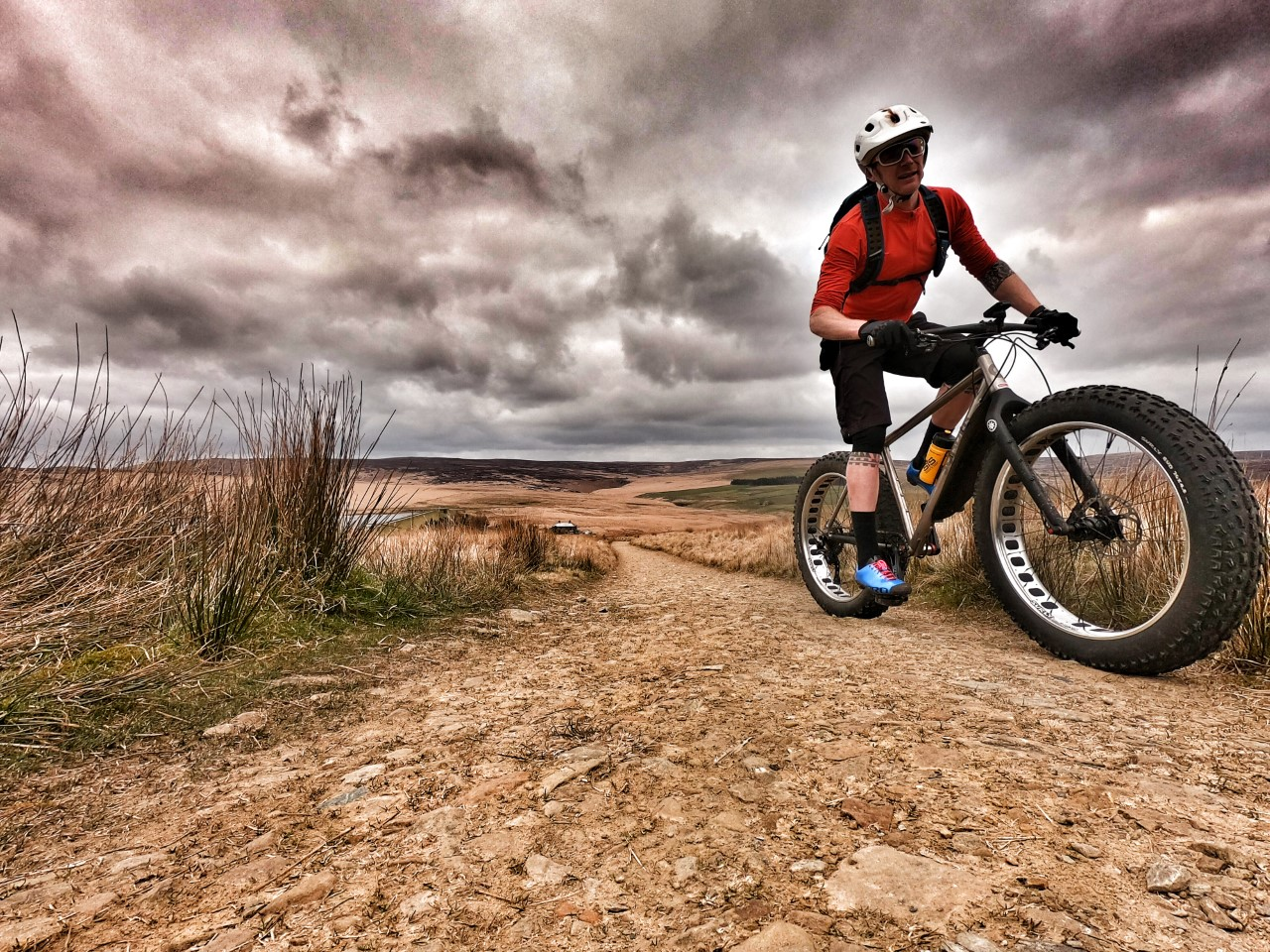 Cycling Around the World From a Hebden Bridge Garage
"Sorry, I'm a bit short on time as I'm prepping for another World in a Day ride of 240 miles," begins Steve's email. "Well, actually, I'm doing two, back to back."
It seems like Steve Bate never stops - utterly relentless, even in the midst of a viral pandemic. But then, nothing really surprises us from Steve any more. He's won 2 Paralympic gold medals (and a bronze), smashed world records, solo-climbed El Cap and finished first in the 2018 Rovaniemi150 - riding 150 kilometres of snow and ice in 17 hours and 35 minutes through arctic Finland. It was -19°C at one point...
With this year's Paralypmic Games in Tokyo sadly cancelled, we caught up with Steve to find out how he's dealing with the disappointment and what new challenges he's been setting himself.
I live in Hebden Bridge, with my wife Caroline and dog Murphy, so I'm pretty lucky where I live. We have woodland, rivers and some fantastic riding on the doorstep. However, I have chosen to stay inside during the lockdown, sticking to riding the turbo trainer. I haven't ridden outside in 6 weeks! But I'm out with Murphy at least once a day for some fresh air, walking him in the woods.
I was 6 months away from the Paralympic Games in Tokyo which, as we all know, is no longer happening this year. My whole training plan has pretty much gone out the window. It's a case of waiting and seeing what happens in the coming months as lockdown is lifted and race organisers can get things up and running again.
Hopefully by the end of the year, we will start to have some structure in place and a time line of whats happening up to the Games in August. I might be able to get some bikepacking trips later in this year, but that will depend on what the governments plans are.
My job is racing and, although that has been binned off this year, I still have to stay fit. So, I'm doing loads of miles on the turbo which has included a virtual LEJOG - 1000 miles in 10 days on the turbo.
I then teamed up with the legend Mark Beaumont to help him launch the 'World in a Day' charity rides, raising money for the NHS Charities Together fund. These days consist of riding 240 miles on your turbo, starting at 4am. It's a big old day in the saddle, but we've managed to raise £250,000 so far which is incredible.
Mark and I set a target of £25,000 when we started, so it's really blown us away the amount of nutters out there who want to ride a 240 mile day on their turbo trainer! (Unsurprisingly, fellow nutter and Alpkiteer Mel Nicholls was one of those involved!)


It's definitely been important to me through this time to find a new purpose or a motivator. I've spent a bit of time highlighting routes on OS maps, trying to link up paths and gravel riding around me to explore once the lockdown is lifted. Planning some cool adventures to do once the lockdown is over has also been a good distraction.

Exploring the world around my back door on my Sonder fat bike (once christened Fatty McFatty by Steve) is one of my favourite past times. I'm really looking forwards to getting this monster out again, exploring some of those highlighted paths I'm searching out.
But the thing I'm most looking forward to, as restrictions are slowly eased, is seeing the people who have struggled during this time get back to doing what makes them happy. For me personally, I've been okay with the whole lockdown process, but I know a lot of people have found it really difficult. I just want to see my friends happy again, and be able to share stories about 'what happened when the world stopped turning during Covid-19'...
World in a Day has now finished but you can still support the riders and the NHS Charities Together fund by donating on the World in a Day website.