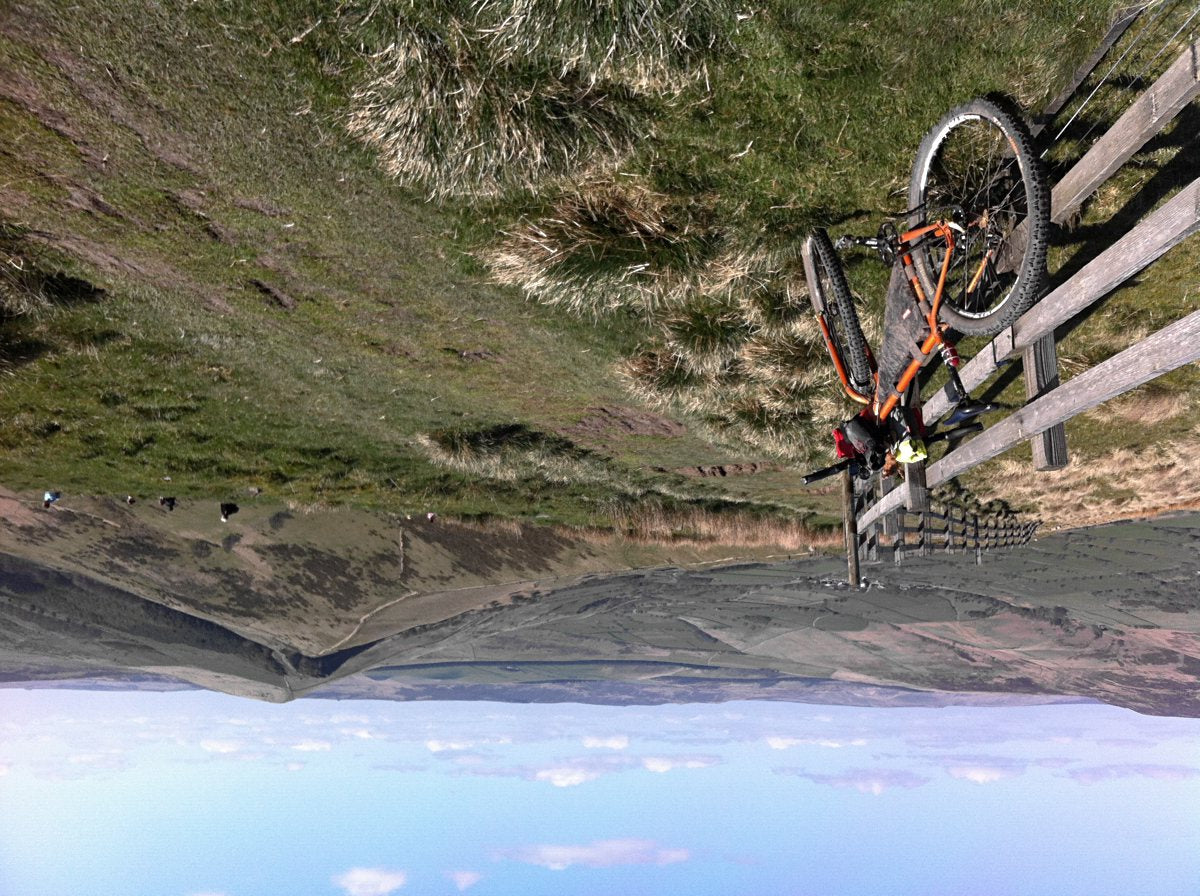 I am just back after completing my link up of the 3 Peak District Killers: Lord of the Loops, Bleaklow Loop and Killer Loop to give a 230km ride with 5400m of ascent. I made a tentative attempt last November but only managed to complete Lord of the Loops in a time 2 hours slower than when I did it with Col so I am really chuffed to have gone all the way.
Starting out with a full day of light definitely helped and the ground was dry. The night was clear with a beautiful moon, cold as well and I really regretted not taking full gloves with me. I was counting on sun to warm me in the morning but it remained overcast and it took me an age to warm up. On my feet I had the 45NRTH boots Col had bought me for Christmas. These worked really well although my feet did get a bit chilly overnight due to my sweaty socks.
Riding my El Mariachi 29er I switched from a 34/20 to a 32/20 ratio making the hills a lot more ridable… well most of them! My actual route took in the full course of Lord of the Loops starting and finishing from Castleton. From here I then rode the first half of Killer Loop to the Hagg Farm junction and joined the Bleaklow Loop. I continued all the way around to join Killer Loop back at Hagg Farm and followed its second half back to Castleton.
All in all a 25 hour, 230km trip taking in 5400 metres of ascent. Download the GPX file. There sure are a lot of hills in the Peak District!
Lord of the Loops, Killer Loop and Bleaklow Loop are all featured in Vertebrate Publishing's Peak District Mountain Biking - Dark Peak Trails guidebook.