Mel Nicholls
Sonder Rider and Alpkiteer
Mel Nicholls is a Sonder rider and Alpkiteer. 2008 saw an end to her marathon and adventure racing goals when a stroke turned her focus down a parallel path. Now, she's a 2x Paralympian and World class GB athlete in wheelchair racing and handcycling.
Mel's heart is in endurance and her passion is for adventure…and tea. While continuing to be an endurance athlete, and exploring further by bike, board, on crutches and anyway she can, there's always a way! She seeks out wild and remote places and epic challenges to continue to dream big and go beyond barriers.
Outside is Mel's training ground, my playground and where she is happiest. Her project work aims to encourage others to find their way to get active outside and see what is great about Britain and beyond, while she aims to merge both performance with adventure to go far, and always with a smile.
The Number Crunch:
Racing Highlights
London 2012; Rio 2016 Paralympic Finalist (track wheelchair)
World Championship Silver & European Silver; Bronze (track wheelchair)
1500m WR holder 2013-2017 (track wheelchair racing)
Marathon World lead (T34) 1:58:10 | Half marathon 0:53:39 | 10k 0:26:28 (road wheelchair racing)
National Champion. World Cup Bronze (road paracycling)
Adventure Highlights
World Record Holder for the Race around Britain
World Record Holder for Land's End to John o'Groats
Solo handcycling Faroe Islands
Scotland Coast to Coast in a day
Tour de Charente
Gran Paradiso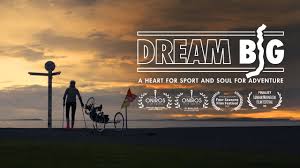 Breaking the Land's End to John O'Groats WORLD RECORD, using only her arms.
In 2019, GB Paralympian Mel Nicholls set out to break the world record for handcycling the length of Great Britain. The Lands End to John O'Groats world record is a highly revered and famous route, 874 miles through the heart of the country.
Mel suffered a series of strokes as an independent fit and healthy young woman and was left unable to walk and use much of the left side of her body following her third stroke in 2008.
Follow Mel's dramatic story of unbridled positivity, determination and some very near misses on the road as pushes towards her final goal. Dream Big.
A heart for sport and a soul for adventure.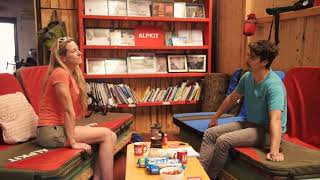 Lands End to John O'Groats new world record on a hand bike. Mel completed the challenge in just six days, 22 hours and 18 minutes. This smashed the old record and one day she covered over 300km, spending 21 hours on the bike. After success on her Handcycle Britain Mel Nicholls popped in to see us here at Alpkit HQ. WE sat her down in coffee corner to hear about the ride, from the training, to the highs, to the lows.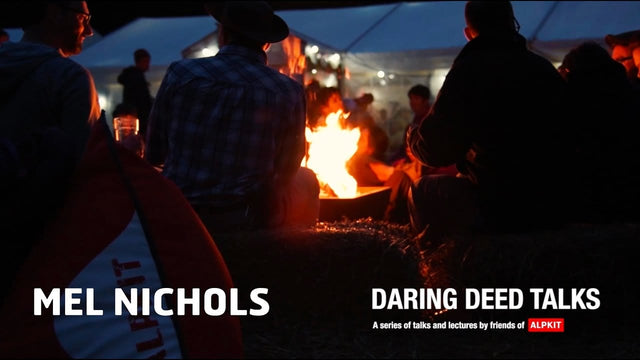 Mel Nicholls Yurt Talk
Watch Mel Nicholls Daring Deed talk from the yurt at the Big Shakeout Festival