Stu Taylor
Sonder Rider and Alpkiteer
All mountain biker, brewer, coffee roaster and based in the Lake District. Riding and racing bikes around the globe Stu has found himself drifting into the world of ultra endurance self supported bike packing events away from the his gravity assisted background racing multi day events like the Trans Provence alongside other local enduro series.
After completing a few 24hr races, Strathpuffer, Relentless 24 next came the introduction to self supported riding firstly the South Lakes Jenn Ride 100 mile and the Lakes 200 km. Stu got a taste for spending long solitary challenging hours on the saddle and soon found himself lined up to race the Highland Trail 550 and most recently the French Divide, all of which he completed in very respectful times.
Locally and socially Stu can be found roaming the local fells for a cheeky night under the stars, hike-a-biking the mountains chasing that amazing sunset or tearing up trail centres with his boys Reuben and Zach.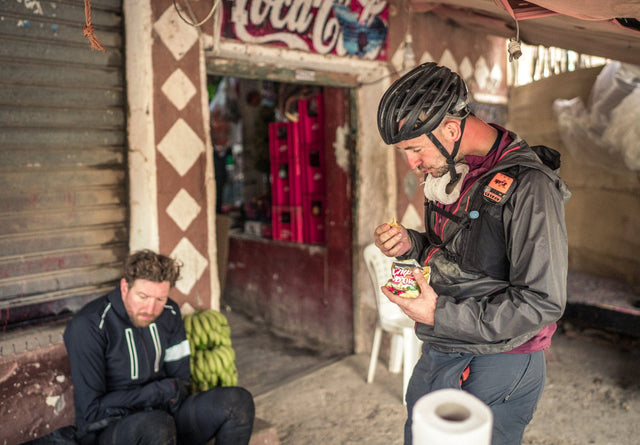 Atlas Mountain Race
Stu gives us an insight into the Atlas Mountain Race. Starting In Marrakesh, the route took riders across the Moroccan Atlas, through the Anti-Atlas and on to Essaouira. 1302 Kilometres of unsupported racing.
Entries from the Mountain Journal