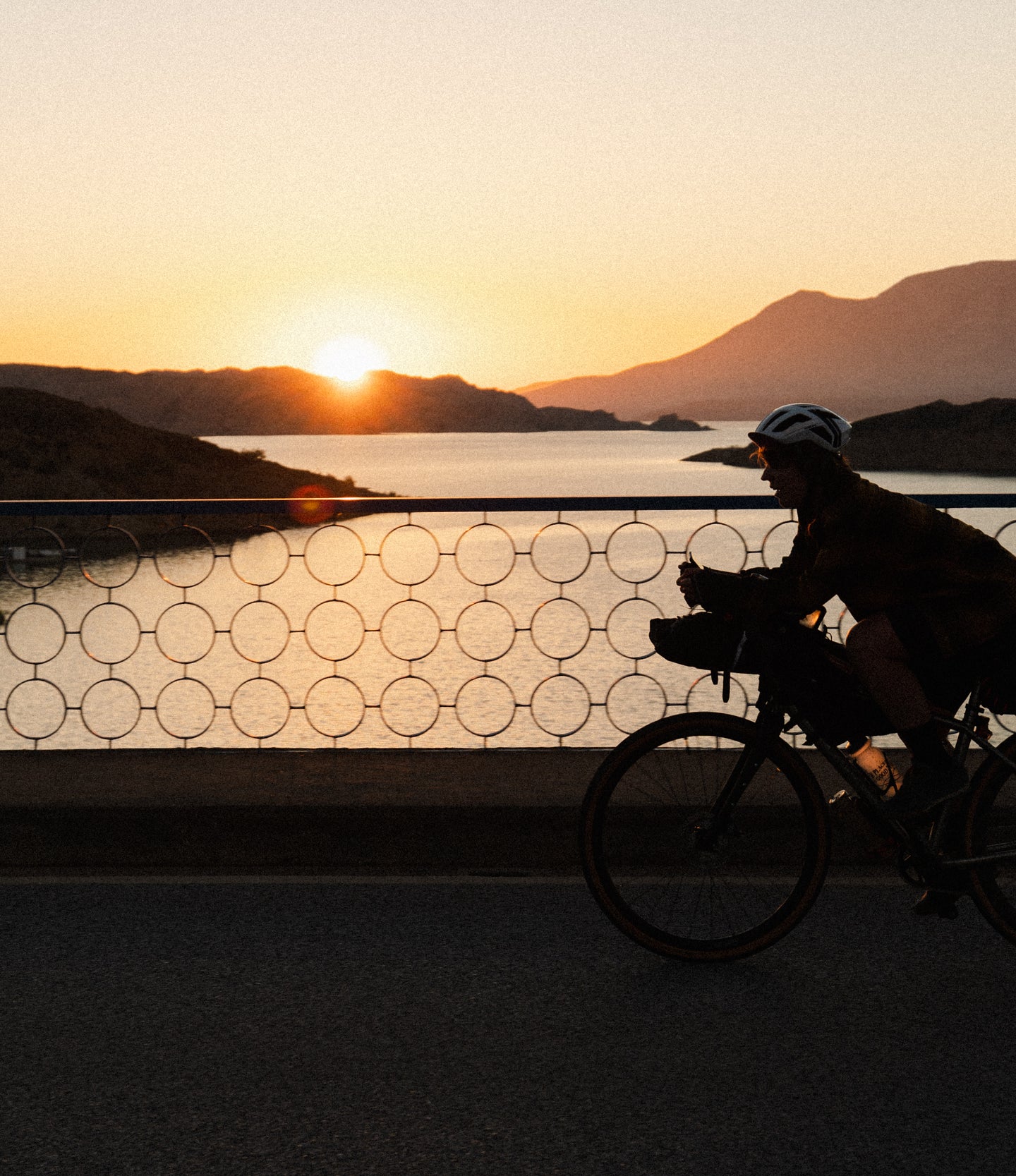 Jenny Graham on Instagram vs. Reality
Text by Jenny Graham. Pictures by Johny Cook.
My Sonder Camino was loaded with all my bike-packing favourites as I left my home in the Highlands of Scotland. Kit that's been finally tuned over the years to cater perfectly to my simple needs on the road. Except, on this trip I took something else along for the ride… My MacBook Air 18" Laptop - Yikkes
I've arrived to Spain and am gently making my way home whilst I experiment with how productive I can be from my tent, while keeping momentum and continuing to make forward progress.
The 'Instagram Vs Reality' aspect has been an interesting experiment and one I'll delve into on my return. But for now let me share a little part of my journey with you.
Europe has a whole network of well establish long distance hiking and biking routes. They cover all sorts of terrain from the Coastline to high Mountain passes. Across lush National parks and to my surprise through deserts!
I've tapped into many of these marked routes as I piece together my perfect trip.
The one I'm currently on is called the Iberica Traversa. From the tip of Spain in the South to Irun in the North it guides you through 1724km of gravelly goodness.
It's on this route that I have found a little nugget of gold. The Gorafe Desert. Situated just North of the Sierra Navada it is nothing less than a Sedimentary Wonderland! An extensive canyon landscape with hues of golden yellows, burnt oranges and rusty reds that change throughout the day as the sun bounces off the clay/sandstone strata folds.
The 10km ride on 4x4 track from the town of gorafe to the roof of the cannon at Los Coloraus is perhaps the pretties 10Km of riding I've ever made, a stream of "W-O-W's '" tumbled from my mouth throughout the afternoon.
Cave entrances can be spotted, scattered across the hillside, caverns carved over 1000 years ago are an impressive sight and provided me with an excellent desert bed for the night.
The following day I dropped down into the Canyon floor where the path becomes loose singletrack meandering through a small groove in the landscape. I passed many cave houses and even more wowieeee sediment structures until I reached the town of Pozo Alcón where I celebrated my new find with cerveza and tapas.
Spain really is a wonderful adventure land.
Images: Johny Cook