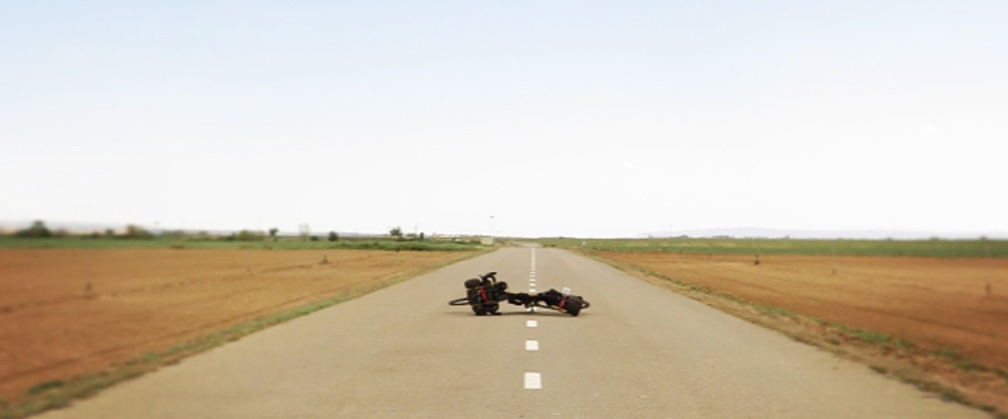 Bikepacking, an Eco-Friendly Approach
Itzi Aldecoa Tamayo tells us about her recent trip to Barcelona, reflecting on her approach to being more eco-friendly when bikepacking.
I am not going to lie - once you adopt the "I can cycle that far" mindset, bikepacking can become a bit addictive. Since my first trip seven years ago, my bikepacking adventures have mostly been weekend escapades with friends, with the dream of one day taking a sabbatical and going bikepacking around the world. However, for a while now, I have developed the bizarre habit of opening Komoot whenever I have plans out of town (lunch plans in Cambridge, a cycling festival in Wales, a conference in Prague,…) to see how far it is and how many days I would need. This started during the pandemic as a way of avoiding public transport and has now become an excuse to ride my bike and a very effective way of reducing my eco-guilt when travelling.
As someone who has lived in an economic and climate crisis her entire adult life, using my annual leave to fly to an exotic destination not only is economically unfeasible but just the thought of it leads to a lot of climate distress. Even the carbon footprint of flying for work or to visit my family gives me anxiety. Travelling by train is a reasonable alternative, if you have the means and days to spare. As someone who spends over a hundred hours a year on trains, I am going to refrain myself from romanticising spending 22 hours sitting in a train and the cliché: "the journey is part of the adventure". I will, however, embrace the latter if the journey is on a bike, mainly because I am profoundly in love with it, but also because the adventure undeniably begins at your doorstep with the very first pedal stroke. It is magical.
My last adventure of this kind was a consequence of having to move temporarily to Barcelona for work. I planned a beautiful route with beaches, lakes and waterfalls, breath-taking (in every sense of the word) green passes and very remote gravel roads from Brighton to Barcelona. The first four days were along the south coast of England with the bikepacking buds I have made throughout the last year and the last eight days were just me and my beautiful, loaded bike cruising across Spain.
Besides all the endorphins produced when being on the move for 10 hours a day, one of the things that makes bikepacking most addictive is the empowering feeling of self-reliance and independence. You get to start your day cycling across stunning fields of fruit trees, powered only by your legs and lungs, and finish the day enjoying the sunset in your spacious tent in the woods, preparing a delicious couscous after having swum in a waterfall. Knowing that you have everything you need is so invigorating - it is unbelievable how many things you can fit onto the bike.
Bikepacking gear has exponentially improved in the last couple of years and it allows you to carry everything you need without significantly reducing your speed or handling. In an ideal world this sounds like the dream, but in a world where blind consumerism frenetically takes over, this has inevitably led to resource depletion, poor labour standards and a lot of decent equipment in landfill. This is undeniably the current state of affairs, and it is in our hands to change it.
Out of respect to Nature and those producing the equipment I need to spend time outside, years ago I decided to take a moment to think about my consumption and slow down. I decided to first opt for second-hand products or, if necessary, only purchase gear that is produced locally and ethically, either made from recycled or organic materials. This has definitely not made my life easier and I too struggle with the pressure to get the newest, ultra-lightest super-aero gear. But as someone who benefits from Nature on a daily basis, physically and mentally, I owe her that much. I owe her taking care of my equipment and repairing it if it breaks, and I owe her only supporting brands that actually bear her in mind when manufacturing their products. Alpkit's bikepacking bags are not only manufactured in the UK in factories powered by green energy, but they are also made from organic cotton, plant-based and recycled materials. In this sea of marketing bombardment, overproduction and green-washing it is really hard to find products that align with your values. I am so relieved I have found them and I cannot wait to keep using them in all the years to come.