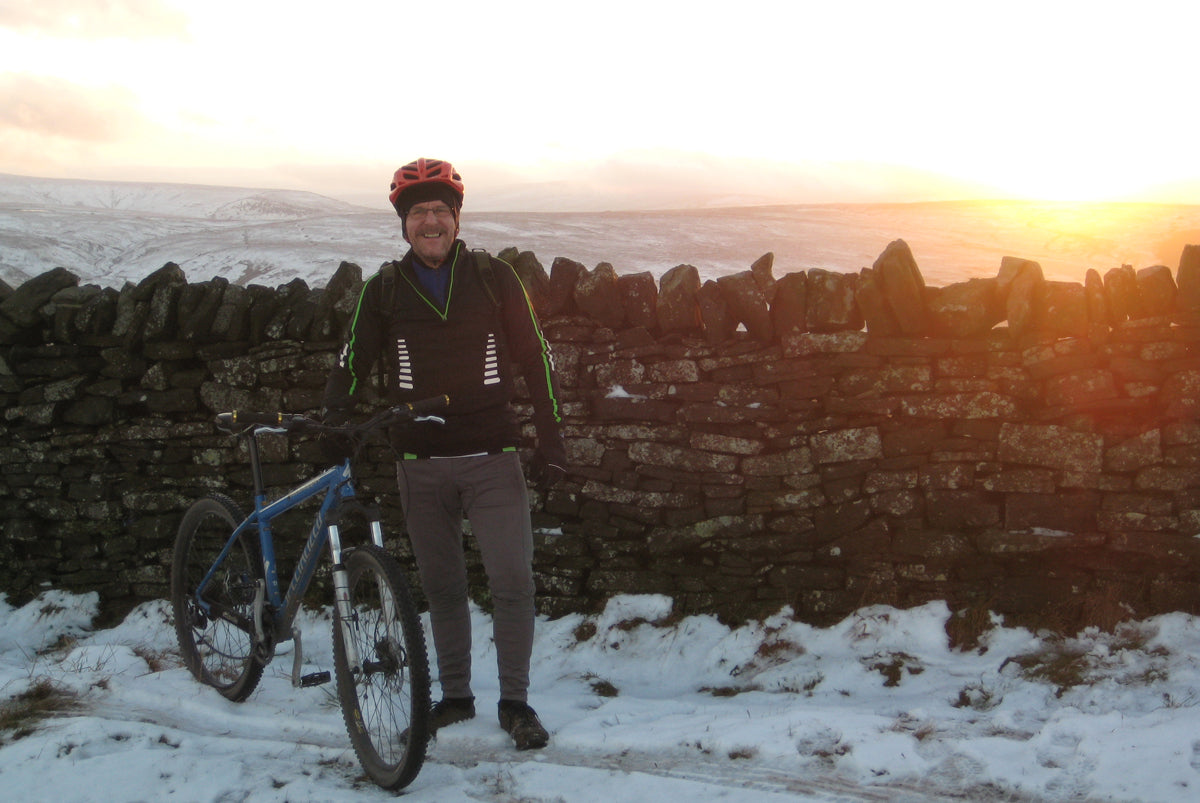 Over the Christmas break Alpkit customer Mark Fearn made sure he got out in the snow.
"Where we live (at 1500 feet , right up in the corner of Cumbria / Durham and Northumberland) we are lucky – we catch Winter weather when other parts arestill looking like it's mid summer!!
The Saturday after Christmas it started snowing in the evening – massive white flakes. We had friends round for a Christmas Time dinner party - muchrejoicing and snowball fights ensued!
After so much festive eating a bit of biking was much needed – so it was off up the fells to nearly 2000 feet where there was still some snow, and absolutelyfantastic views across miles of countryside.At lower levels, the snow had started to melt, but there was still good snow in parts right up 'on the tops'. The picture was taken late in the day, the sun wasjust going down, and it was fabulously dry and cold. Riding down the tracks to where I live was good fun, making sure you didn't hit the ice, and have a pile-up!
Back at base, it was a clean up (and getting changed into the excellent new Alpkit T shirt !! bought for me as a Christmas present by my other half ) hotcoffee and mince pies – all good stuff and just great to get out over Christmas Time on the bike and find some good snow : )
Hope folk had similarly great adventures over Christmas – Happy New Year!
Mark."