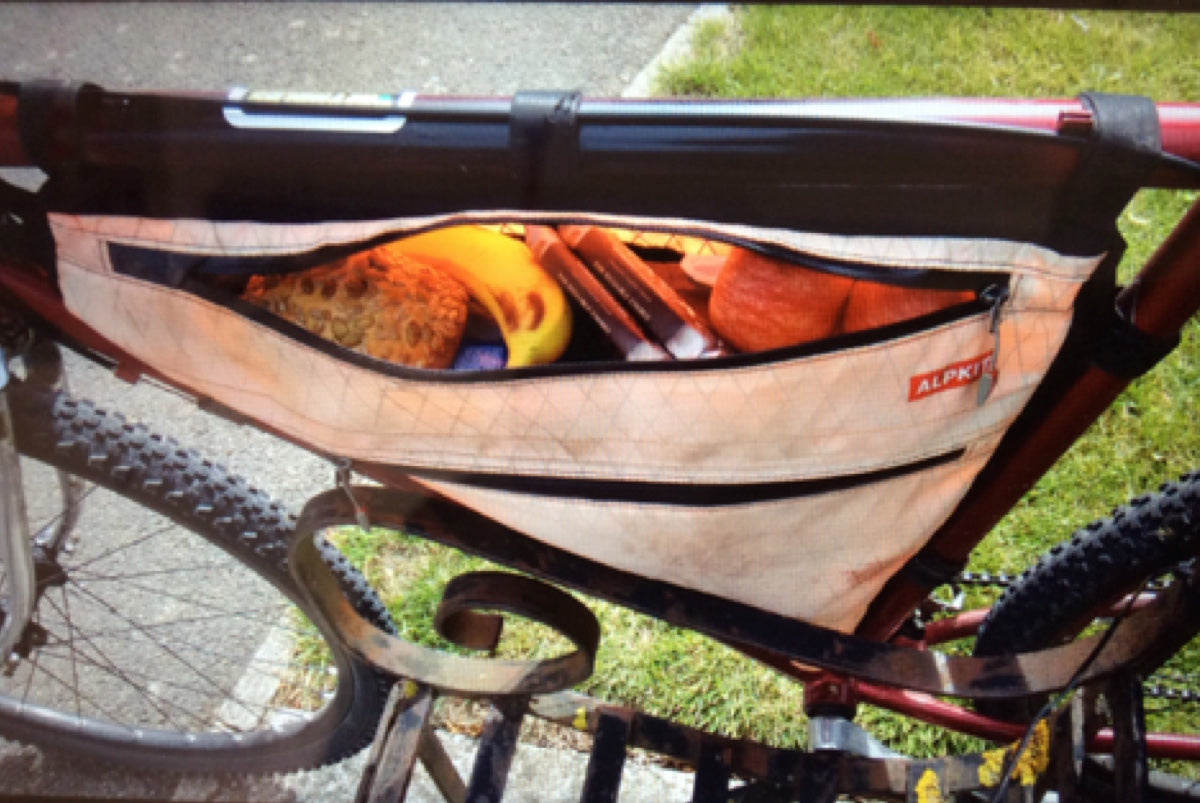 Stu sent us these lovely words, thanks Stu!
"Hullo Alpkit folks!
Just returned from a fab weekend away down to Swanage in Dorset to meet 2 proper legends of mountain biking, Joe Breeze and Charlie Kelly who are over here at the moment having a jolly time and promoting Charlie's book "Fat Tyre Flier" which documents the birth of mountain biking.
I rode down from where I live in Cheddar on my classic MTB, taking in a good mix of quiet country roads and bridleways, it was a round trip of around 200 miles.
I took my Alpkit frame bag (actually made for another bike) and I can say without any doubt it is the best bit of bike luggage I own. I have known this for a good while now, so I thought it was about time I let you know.
I have used it for my ride to work almost every day for years, plus camping trips, and shopping too. It puts up with this in all weathers without a murmur of complaint, so thank you very much indeed.
Keep up the good work and have fun doing it!
Love and big hugs,
Stu."
We will Stu, you keep cycling.