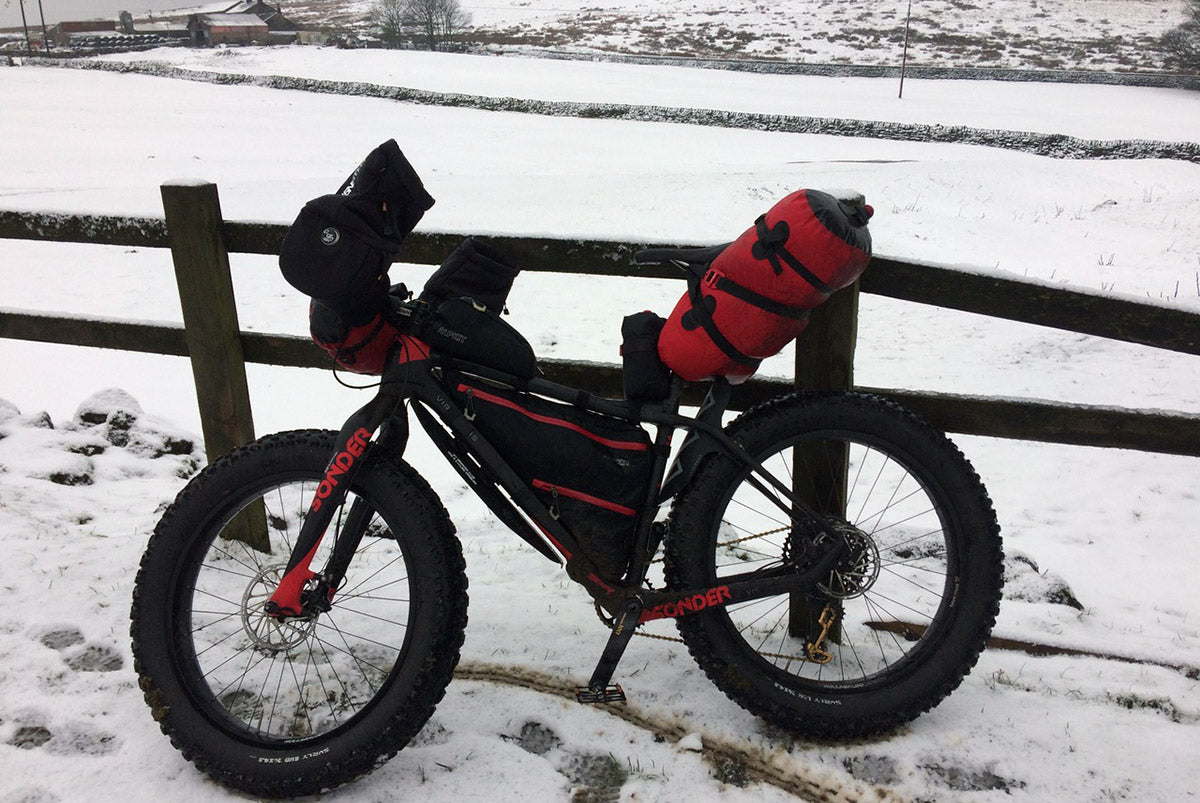 Preparing for Rovaniemi 150
I look at the forecast, it reads -19. All sorts of thoughts run through my mind about what it will feel like on the start line in just under a week.
I'm pretty familiar with the build up to big races so I'm not particularly worried about this one. Racing is how I make a living: I'm one of the lucky few who isn't locked into a nine to five to pay the bills.
This race is different. Normally I have Adam (my pilot), Dan (my coach), and the British Cycling support staff around me before a race. As a unit, we are hard to beat (I think of us as the Spartans), and we have the medals and records to prove it. But this time it's stripped back, more focussed; the weight rests on my shoulders, and mine alone. Usually when I race I'm on a tandem with Adam, with his experience, accrued through years of sitting in the peloton and reading races as they unfold in front of him. I rely on him to call the shots based on what he sees happening around us. I put all my trust in him when we race, I believe in him. But this time he's not going to be there. Now I must put into practice all that I've learned from him in a race situation I've never been in.
Taking the Sonder Vir Fortis out in its natural habitat
Rovaniemi 150 is a race that takes place in Finnish Lap Land - inside the Arctic Circle. A far cry from the warm tarmacked and cobbled city streets of the Europe I'm familiar with. I came across this race online last year when researching a bigger project in the Arctic and it seemed like an ideal stepping stone to test myself in that harsh environment. I can use the fitness I have and together my experience of racing bikes with a past life of fighting the elements during Scottish winter: it's like the perfect storm.
I approached Alpkit in March 2017 to ask for their support to try to win this race, they were keen to get involved. Two weeks later I returned to Alpkit HQ to collect a Sonder Vir Fortis Fat Bike, and a day after that I was on a train to Scotland for a 5 day bike packing trip with my good friend Ibrahim. Since then I've been living and breathing fat bikes. I have never had so much fun riding a bike as I have this Sonder fatty. And now I'm here, one week away from this Arctic Fat Bike race… Solo. Well, actually that isn't entirely true, Ibrahim has agreed to come along as my guide.
Head over to my KickStarter page for more information.