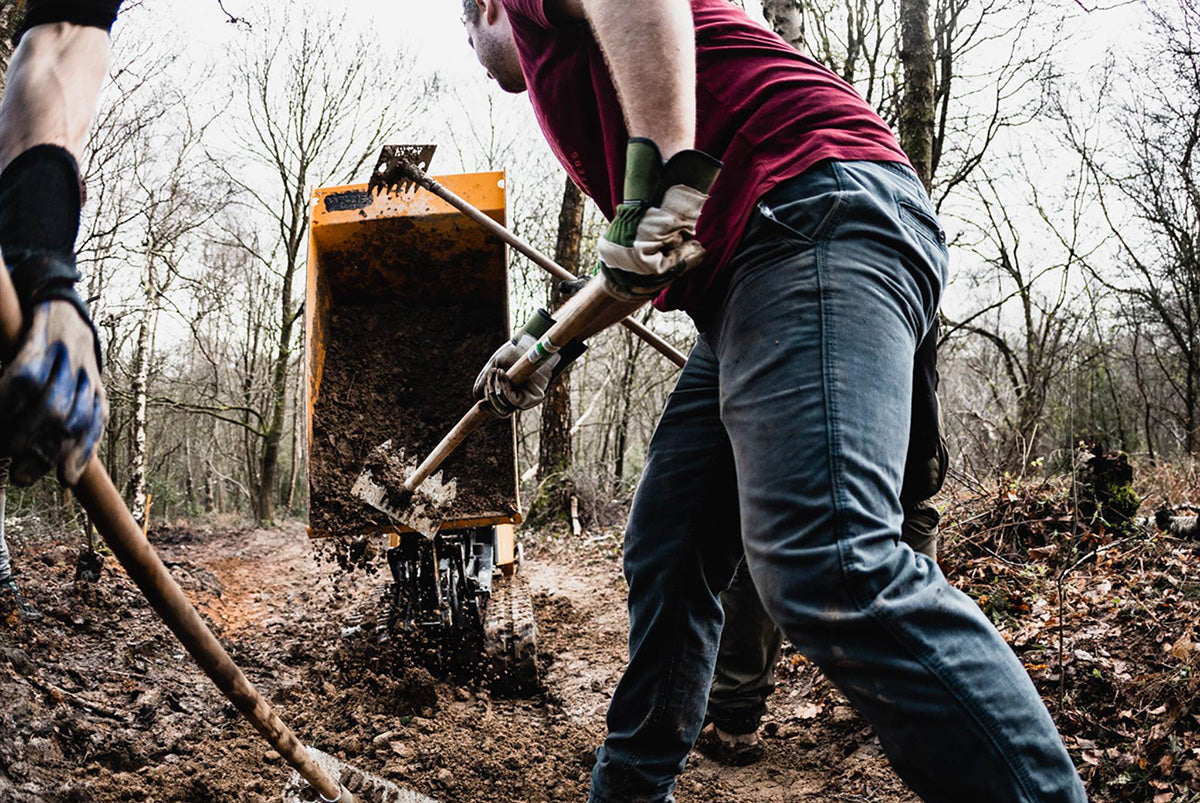 We all know the huge benefits of lacing up your boots or clipping on your bike helmet and heading out into the countryside, but we also know that this comes with responsibilities to look after the places that gives us so much enjoyment. One shining example of both environmental groups and outdoor enthusiasts working strongly together is that found on the edge of Sheffield.
Yes, Sheffield really does know how to pull together. So when Sheffield and Rotherham Wildlife Trust and mountain bike group Ride Sheffield decided that the time had come to do some serious maintenance on Devil's Elbow bridleway on Blacka Moor Nature Reserve, it became a classic example of Sheffield cooperation.
John Horscroft from Ride Sheffield explains a bit more on what was going on.
"First up, Sheffield City Council delivered the material required to make the trail weather-proof. Getting it shifted however meant that Ride Sheffield had to turn to two of their long-term supporters, Alpkit and the Outdoor City, and ask for sufficient funds to hire some serious kit, a mini-digger, dumper truck and power barrows. BikeTrack, famed local trail builders, worked free of charge to move the aggregate to the bottom of Devil's Elbow and do some preparatory work."
Big photo credit thanks - Duncan Hague.
The Alpkit Foundation has been a long supporter of Ride Sheffield and the work they do both in campaigning and educating on sensitive and respectful use of these areas, as well as actually getting their hands dirty. So when adding some help to this recent project work we were delighted to see it result in one of the best volunteer days Ride Sheffield have ever had, with 30 people digging in during the day to create a perfect trail for all users.
"Thanks to local firms like Alpkit and BikeTrack, Ride Sheffield continues to do all it can to support local conservation groups and keep rights of way in top condition."