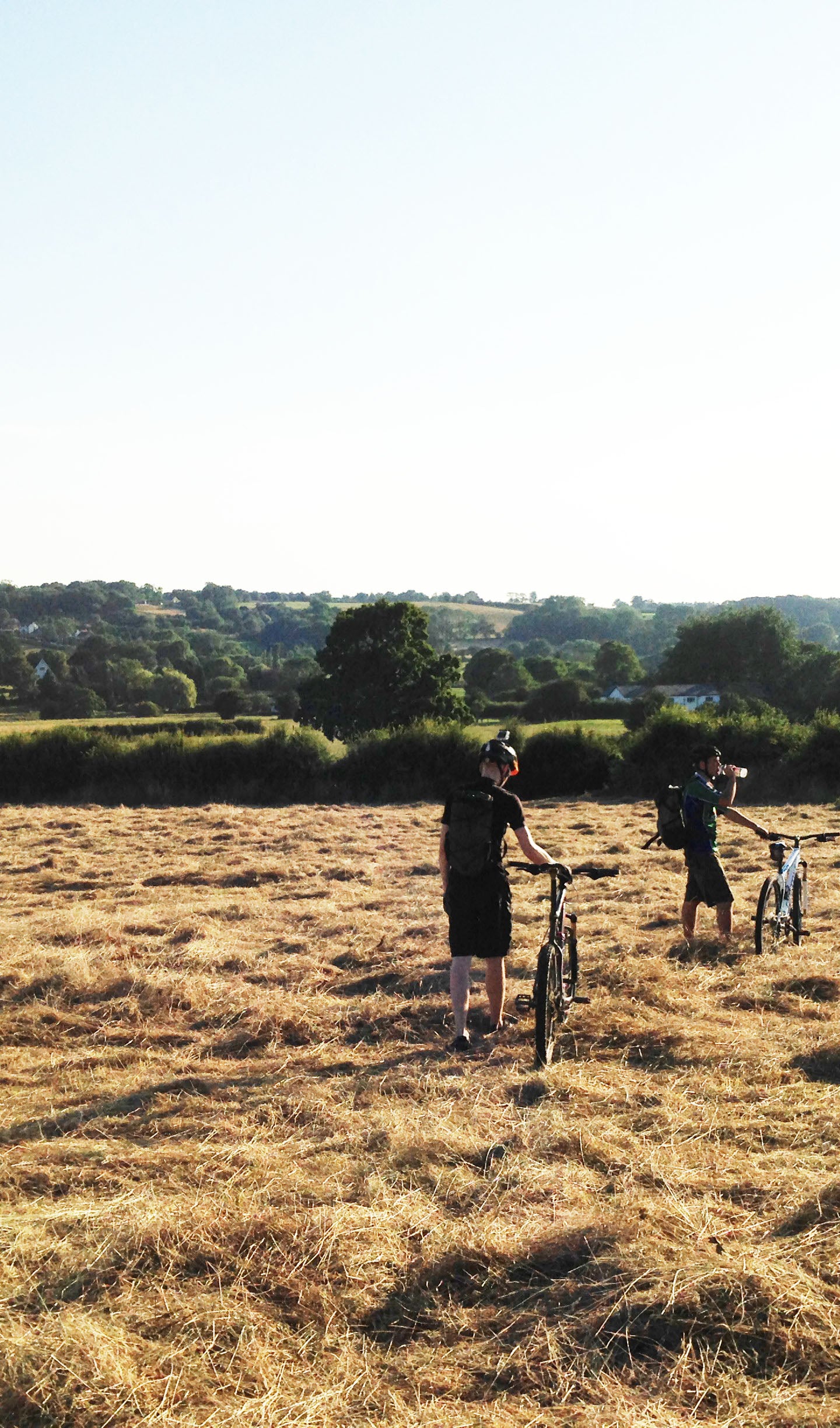 It's all that Al humphreys fault! We love getting out and at Alpkit it is encouraged, some fiddling with bikes over lunch time, coming in without having a shower (we had clean clothes and lots of deodorant!) the next day - but grinning form ear to ear, is all accpetable as long as you had an advenutre.
We normally get away at the weekend, drive or get the train for hours before forcing all of our effort into reaching a goal, we have trips like this coming up, paddling the Medway, circumnavigating Scafell by bike and some more crazy ideas. But we got Al's "Microadventure" book in at work and immediately ideas started floating around.
We didn't let organisation get in the way, a few texts and we had a night three of us were available. A quick look over the maps and we had a 20 kilometre'ish route and loads of potential bivvy spots.
It's nice to go so lightweight - just a bivvy bag, a sleeping mat, jumper and our wallets.
The pub was the first destination for dinner, cycling straight from the doors of work, link up some bridleways, walk a footpath and then we were there. Two hours of fun relaxed riding in the sunshine, a sketchy bit of bridleway descent, suddenly into a dark forest, some laughs and a close call. A steep road we were warned about but threw caution to the wind and only one mechanical hitch - fixed with some brute force.
Secluded in the corner of a field we laid out our bivvy bags, watched the stars and fell asleep. Only to be promptly woken at 5am by what felt like a midday sun. Up and ready to ride in 5mins, we got some distance in on the way back to work and then stopped for a snack, deserted roads, a kids play area and bridleways all to ourselves. Why didn't we get out and ride at this time evey morning?
Back to work for a cup of tea and a review of the GoPro footage - Easy no frills adventure, back at work as normal, hearty fish and chips for lunch and all the usual work stuff. Plans are afoot for more microadventures already.....
Work night Bivvy from Jay Oram on Vimeo.