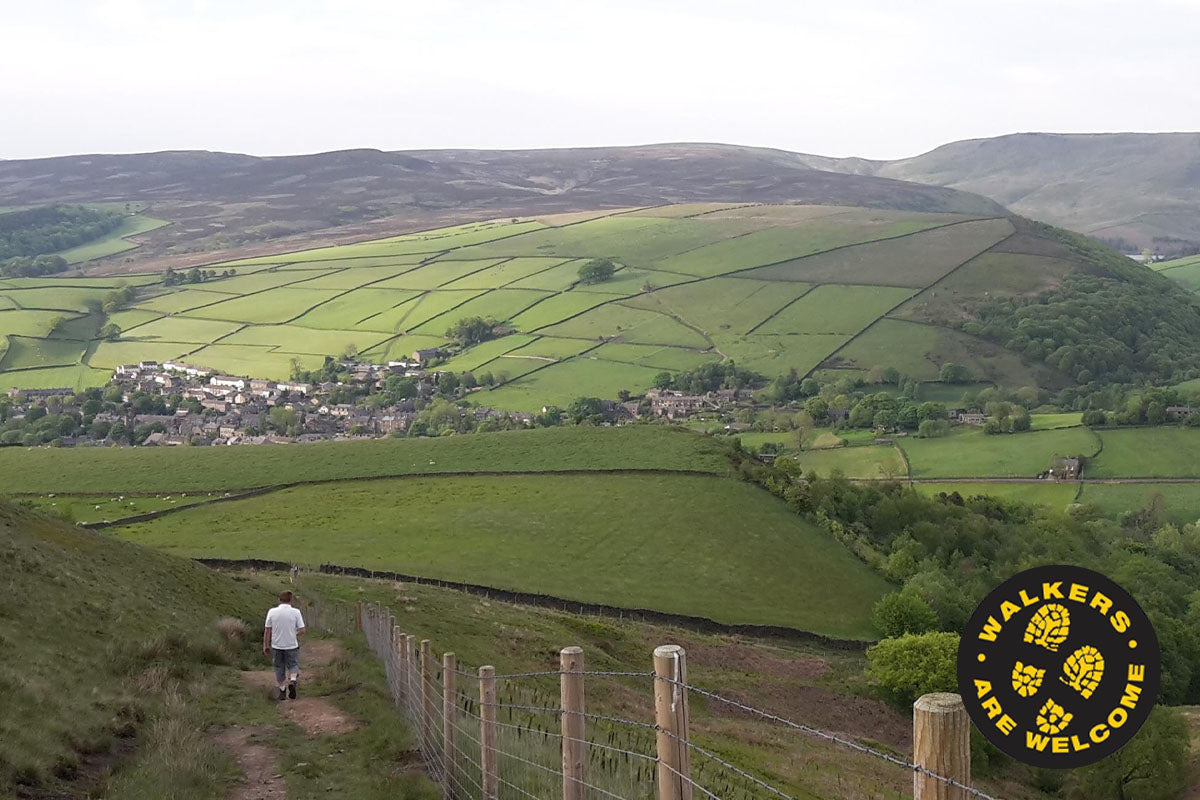 Aiming to get more people from surrounding urban areas into the outdoors and exploring some of the Peak District's greatest spots, a group of Hayfield locals are launching the village's first walking festival - Hayfield Walkers are Welcome.
Hayfield is ever growing in popularity with its close walking proximity to Kinder Scout, the highest point of the Peak District and the site which held the Mass Tressspass back in 1932 which lead to our Right to Roam -and roam we shall! - So when Julie Gough got in touch with us at the Alpkit Foundation to tell us all about the new festival, we certainly got excited. Julie told us:
"We're organising a walking festival in a village which is synonymous with the history of walking on Kinderthis autumn. It will involve 3-4 walks each dayincluding health walks,family-friendly wildlife trails,challenging walks anda night walk. Plus we'll have music,talks, and filmshowings of the Sett Valley Rail Trail film and Chris Bonnington documentary."
Taking place on 30th August - 1st September, Julie and the Hayfield Walkers group want to encourage anyone attending to take public transport so they can minimise the environmental impact of the festival. To do this, we've supported them with funds to hire two minibusses for the weekend so they can offer free collection and drop-offs to/from the local train station, making it accessible to anyone coming from anywhere in the UK.
If you want to find out more about the festival, and maybe join in for a walk or two, head over to the Hayfield Walkers are Welcome Facebook page and book yourself onto a fantastic walk, with great people, in one of our favourite locations.