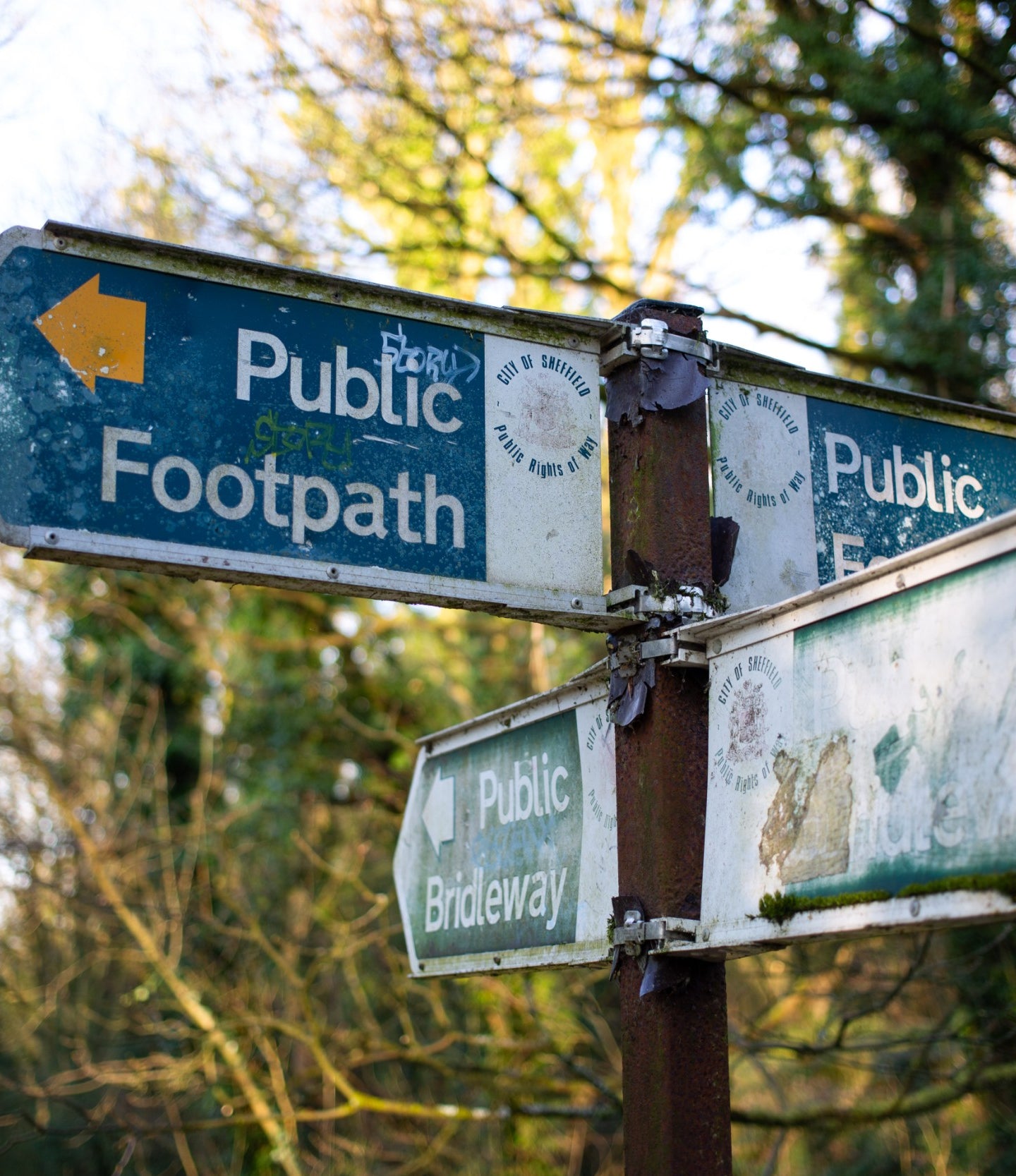 Top Tips For Exploring Your Local Area During Lockdown
We've always thought that adventure is just a matter of perspective. Anyone can have an adventure: young or old, complete novice or experienced pro.
But it's hard to hold onto that idea sometimes. The innate curiosity of childhood inevitably gives way to the pursuit of the highest, the hardest, the fastest, or even the most remote.
We haven't got the luxury of the remote right now: all we've got is what we can access from our own back door. Rather than seeing this as a bad thing, we could choose to see this as an opportunity; nothing induces greater creativity than boredom and stricter confines. This is our patch, and no one knows our patch better than us.
Now that his studio is closed and all photo shoots postponed, Alpkit Camera Monkey Joe has been getting creative too. He's been having his very own Lockdown Local Adventure, exploring the suburban-rural fringe of Sheffield. We appreciate that there are lot's of you stuck in cities right now, unable to find green spaces, so we've been working on some ideas to Do Good Things there too (coming soon). Besides, there are always adventures to be found somewhere...
Joe's Local Lockdown
It's not easy being in lockdown, especially for outdoorsy folk like us - it's sunny - it's tough. The hills are calling but we can't pick up the phone. The latest government information (correct as of 27/3) states that we're allowed (and encouraged) to get out once a day to exercise - so long as we do so locally, and only in the company of our household. There's a lot you can explore with one local run, walk or ride a day. We could be in this for a while, so now is the perfect time to get creative with our local loops. We really can make the most of the situation, whilst still being respectful of the government advice.
Despite always being a keen mountain biker growing up, it wasn't until I discovered Alastair Humphreys' books and videos that I realised adventures are for everyone - not just adventurers. Maybe we're all adventurers in our own way, depending on how you look at it. I bought myself a bivvy bag and a stove and got out the house. I've not been one for staying in the house much since.
Borrowing heavily from one of Alastair's books, Microadventures, the section a 'Journey Around Your Home' couldn't be more relevant right now. 'Doorstep Adventures' are all we've got, so a doorstep adventure is what we'll do! Al's plan is simple: walk in a circle around your house to bag an overnight adventure, whilst still staying close to home.
Admittedly, a night out in a bivvy bag is probably pushing the 'one form of exercise a day' rule beyond breaking point, so none of us are going to be doing that for a little while yet! But going for a circular walk, run or ride is a great way to explore your local area: discovering paths and wild spaces that you'd otherwise pass on the way to work, but never actually explore.
First thing's first: grab a map (one of those paper things you used before you had a smart phone) and a pencil (one of those wooden things you used before you had a keyboard). If you find yourself at the very edge of your local map, you can order a custom map with your house at the very centre from the Ordnance Survey (although they have currently suspended this service due to social distancing restrictions). You'll also need a few circular objects that are about the right size for the length of your chosen activity. Warning: a little bit of maths is needed for this bit If you have kids off school right now, the good news is that you've got some instant helpers!
I found that, on my 1:25,000 OS Explorer map, a tea light and a mug work great, drawing a circle with an almost perfect 500 metre and 1 kilometre radius. A circle with a 1 km radius has a circumference of 6.3(ish)km. Add to that the 1km you'd travel to get to the start of the loop, and the 1km getting home from the end of the loop, and you have an 8.3km route. Turns out that's just right for my fledgling fell runner's legs and perfect for some much-needed brain and body therapy. If you fancy a mile-munching ride or a relaxing stroll, just make your circle bigger or smaller as you see fit.
If you can run in a perfect circle around your home, then you're very lucky to live wherever you do. Frankly, I'm very jealous: you must live in a pretty remote spot! For the vast majority of us, we'll have to adjust our route accordingly, avoiding crashing into things like walls, buildings, canals, and all the other urban and suburban furniture that litters our local areas. I wiggled my route to follow the nearest public right of way and pulled on my trail shoes.
About a third of my route was on paths and bridleways, through some local woods. They're only small but I could have lost myself for hours. When I got home, the sun was just dipping below the horizon - I think I'll grab a head torch and try the same loop at night for an added sprinkle of adventure. There's never been a better opportunity to get out and make the most of our world outside our own back yard - time for Lockdown Local Adventures!
Other route ideas:
Find the highest point in your area, aim for that, and zig-zag your way back home - the shortest route up the hill and the longest back down.
Follow a feature of the landscape, e.g. rivers, streams, canals, pipelines and power lines. Or you could travel parallel to a motorway - they should be nice and quiet for the time being.points for a new perspective.
Head in one direction and back each day following the points of the compass: north, east, south and west. You can then look back at your house from different
Travel every path or street in your area in one journey - you might want to start with a smaller circle!
Head out on a familiar route by head torch: the world is a very different place after sunset - running or riding in the dark isn't just for grim winter nights!
Do your route backwards: the descents become climbs and the climbs become descents. You'll end up noticing different things and you might find some thing new to go and investigate.
Send us your Lockdown Local Adventures via social media or support@alpkit.com - the more creative, the better! When we can't go nice places, we can still Do Good Things.