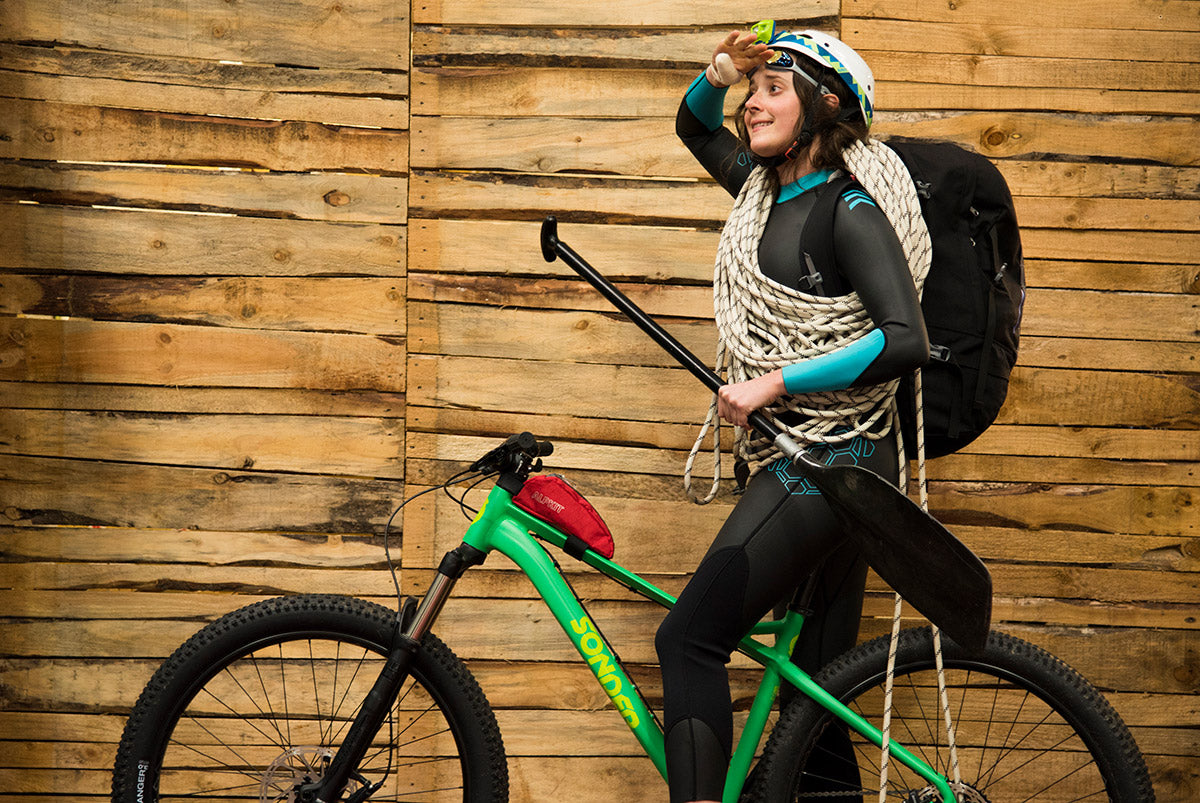 What a Difference a Day Makes
We like a challenge here at Alpkit; we also like a bit of tradition. The August bank holiday weekend marks one of our favourite traditions – the multi activity challenge.
We're not entirely sure how it first came about. But one thing's for sure, the August Bank Holiday has always been a bit special.
What a difference a day makes: what can you fit into the long weekend?
As kids we saw it as the end of the summer holidays, our last chance to go out and do something epic. Now it represents the last long weekend before end of summer itself, the last chance to make the most of the great British summer and cross all those adventures off the summer bucket list before retreating into our waterproofs and downs (although – let's face it – we should always be prepared for the typical bank holiday weather.)
With one extra day at our disposal, we've always seen the August Bank Holiday as the ultimate weekend warrior challenge. How much can we fit into that extra day?
To make things a little more interesting, we try to cram in as many different activities as possible. This also gives us the great opportunity to 'test' all the gear we make and find a few new hobbies whilst we're at it.
ambitious weekend kit list and crammed it all into the car like the ultimate game of Tetris. Then we spent Friday buried in Daring Deeds, finding inspiration in our fellow adventurers' exploits before whizzing off in pursuit of our own adventures the minute the clock struck 5:30pm.
So how are we getting on so far?
You can spot us up and down the country this weekend, exploring the outdoors in all manner of ways.
Taking inspiration from Aleks Kashefi's #ProjectBigSwim, we're donning our open water swimming wetsuits at dawn for a bracing morning swim, and making it back to camp to pick up our bikes by mid-morning.
There's no greater opportunity to get out the Alpkit Sea Kayak
Not long after, we're whizzing off to conquer mountains on the Broken Road, making it to the summit and digging out our BruKits just in time for a tea break. It may not quite be a Rumble in the Jungle, but those uphill sure are tough! A quick stop and we're off again, flying downhill to make it back to camp just in time. We set up the slack line for a play as we munch on a late lunch.
Not enough hours in the day? How about diggin out the torch for some nocturnal adventures?
What next? It's getting a bit nippy, so we pull on our wind shells, pack up our shiny new Chamois crag bags and head out in search of some new rock to wrap our hands around, hoping to discover a few hidden gems. A hike back from the summit by the light of our head torches takes us back to camp, and in no time we've got the pan set suspended over the campfire with a cheese fondue bubbling away inside. As we tuck into our dinner, we wonder what tomorrow will bring, and vow to keep going nice places and doing good things throughout the coming winter.
The clock's ticking, what can you fit into the rest of the weekend?