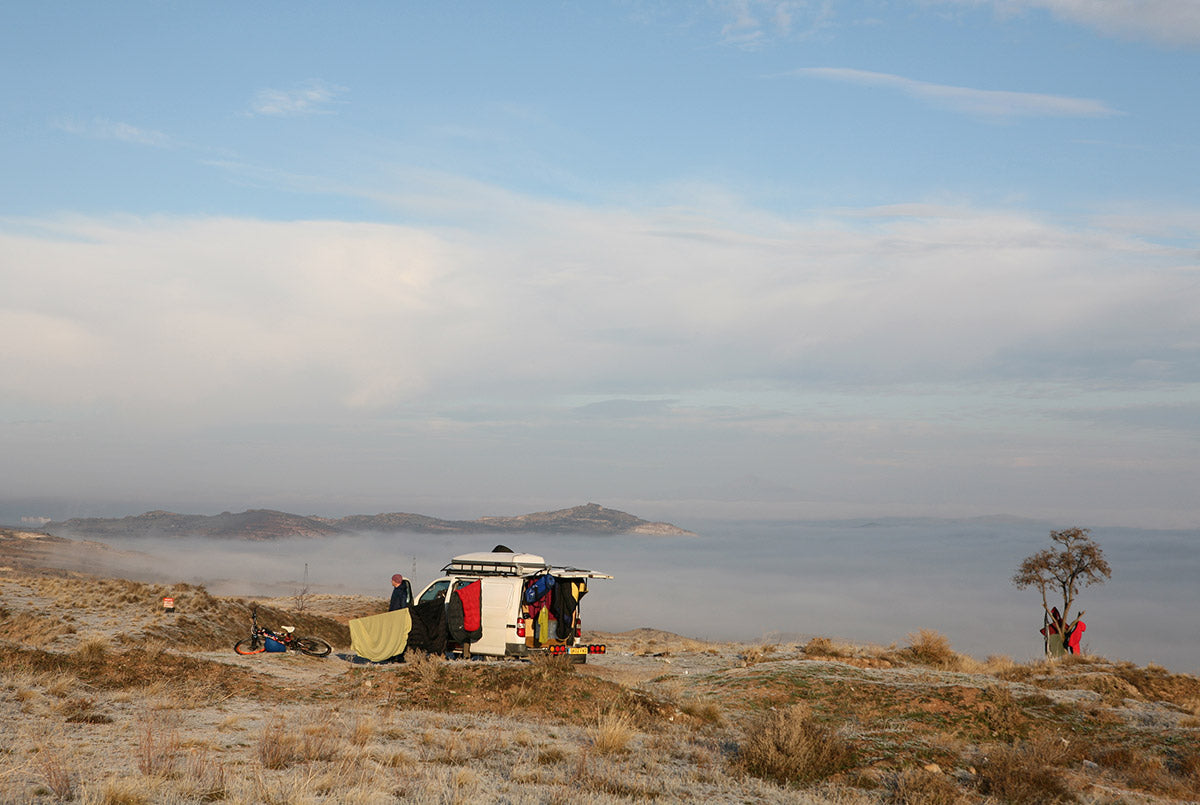 The Mother of Adventure - Pt 1
In October last year, my head was spinning with loads of questions. Mostly, how do I make the most of the freedom that I have now before an operation to fuse my ankle in January? I knew that I wanted to take my mother on a trip away, partly as a preoperative apology, as she would have to tolerate me for some weeks after the operation but also because in 2014 she retired and could finally draw her pension. We'd already celebrated her retirement by touring Iceland together aided by my comedic sidekick Vik but I reckoned I could squeeze one more trip with her into the year. This was a special year and one that could spark the thirst for travel within her.
Ankle fusion can be a relatively simple procedure, with two screws implanted into the joint. I would also need to undergo a bone graft to the tibia, taken from the lesser important fibula. The operation seems simple however the recovery is long. I'm expecting to be off my feet and non load bearing for three months followed by another three months of partial load bearing, learning to walk as the bones slowly grow around the joint, completely locking it in place. The painful effects of traumatic arthritis should cease and when it is done I'll be walking into 2016 without pain for the first time in over 4 years.
So with the impending operation and how much my mum has done as a single mother for my three siblings and me and what she was about to put up with me being a nightmare patient whilst I convalesce, I hit upon an idea to celebrate Christmas where Christmas doesn't exist. It was high time that, in thanks for all the times she tried to bring turkey to the table, we'd go to Turkey for Christmas.
I wanted to give my mother, Annie, a Christmas she would never forget. My good friend Jacek had left the UK last November on a solo world tour, so everything came together perfectly as we joined him on his Turkey leg (oh dear). Jacek is in the middle of a slow drive from the UK to Vladivostok, where he is planning to then leave his van and take off a bicycle and continue on his adventure. This could also be the last time I'd see my friend for a great many years.
We'd embark on a small road trip in this vast country. Mom would replace her 15 tog duvet for a sleeping bag, in a van that was made smaller by the three of us living in it. We'd define our adventure by not knowing where we would be from one day to the next or where we'd park up for the night. There'd be no showers and occasionally a shovel would replace any traditional toilets. Much of this would be a new experience for my mother who has selflessly dedicated her life to helping others which as a consequence means the world to her has been much smaller. But now her eyes will be opened to the world and she'll be the Mother of Adventure.
The trip started with a flight to Antalya, the south coast capital of Turkey. Jacek picked us up from the airport and remarked upon leaving the terminal pick up point, "let the Fun begin". We headed out of the city straight to the hills. Finding a secluded park up hours later, we embraced what would be our van life. As the skies darkened the mountains silhouetted, food was on the stove and we gasped at the beauty and the quiet. The troubles of daily life ebbed away with the rising moon.
carry on the journey!