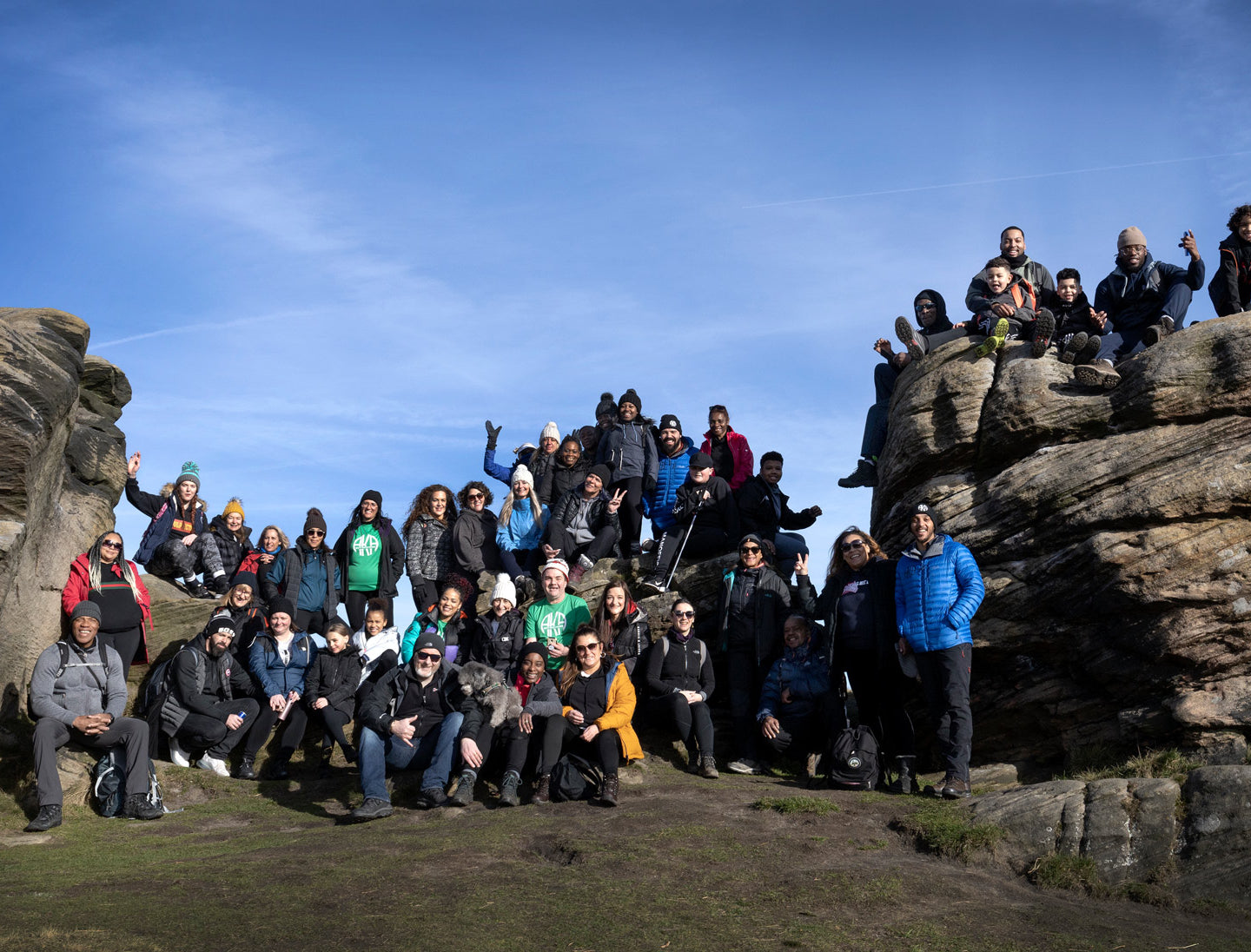 £500,000 to break barriers to the outdoors
When we launched the Alpkit Foundation back in 2015 we knew that a little bit could result in a big bit, when it came to help getting people outdoors. It was soon apparent that so many smaller, grass roots projects out there could have a big impact on so many people, even with small amounts to help them on the way.
7 years later and we have just smashed through a wonderful milestone, awarding over £500,000 in support of the amazing projects, organisation and individuals all working to knock back barriers when it comes to helping people enjoy and benefit from time spent outside and amongst the wild places. Or not so wild sometimes! Small steps into big strides. It's humbling to see what people can achieve.
In fact that's now over 1800 projects and another 280 in the last 6 months, reaching well over 30,000 people. A truly wonderful, diverse mix, covering mental health initiatives, environmental projects, education, diversity and participation in the outdoors. 1800 projects all working to make things better. Thank you to everyone continuing to make a difference.
SEN Little Adventurers.
Free sessions for early years SEN children and their parents to support physical, mental and emotional well being and development through bouldering and connecting to nature.
Blencathra conservation.
Tools to help volunteers at Field Studies Council undertake conservation work, including the control of invasive species within the Lake District.
Alpkit was and continues to be shaped and moulded by being and playing outdoors, to get out into the mountains, to be able to go nice places, do good things. It exists because of those wild place and the people that make them.
Now as much as ever. Just as through fluctuating lockdowns of the last couple of years, being able to get outdoors is vital for peoples well-being. It's fundamental for us to hold onto the values that make being part of the outdoor industry so special and the positive impact those wild places can play in everyones lives.
Unity Works Hike for Health.
Challenge Hikes and helping people with a learning disability to find work by using experiences and time outdoors. A hugely important part in the support that Unity Works offer.
Setting aside the busy busy.
AKA hiking project to help build a stronger community by getting out of the inner city and enjoying walking in the outdoors.
Earlier this year we got even more positive news when we were accredited as a 1% For the Planet nonprofit partner. This means that any 1% For the Planet member can now choose to partner with us here at the Alpkit Foundation and work towards supporting causes they believe.
If you are a 1% For the Planet organisation and would like to choose the Alpkit Foundationas a nonprofit partner then we can help target those projects which are doing amazing work to look after our wild places. Or if there is a particular area of focus then we can work together to make sure your donation directly reaches the aims that are most important to you.
For more information check out 1% For the Planet or simply drop us an email at akf@alpkit.com to chat further.