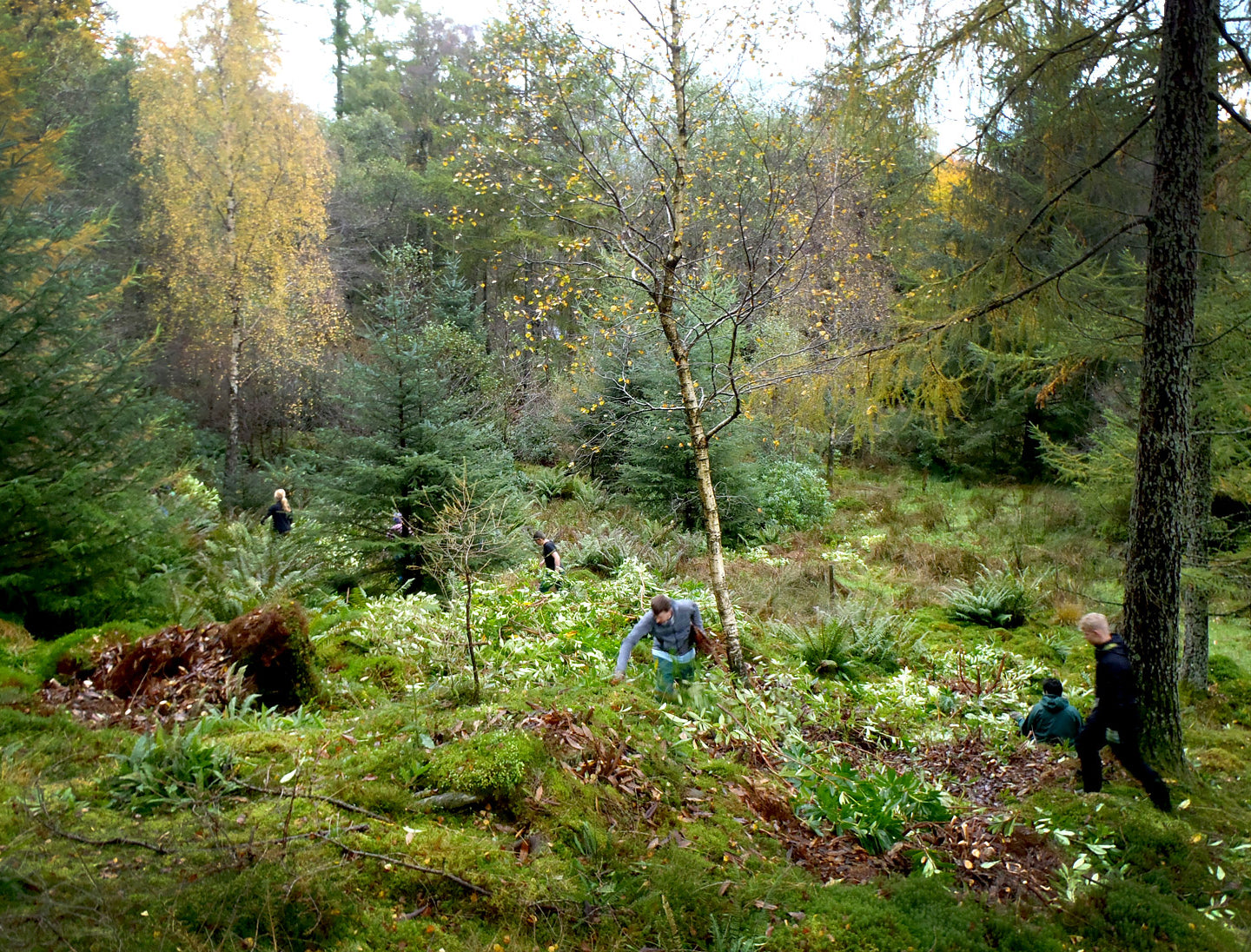 Outdoor learning and experiences can inspire people to be curious, knowledgable passionate and caring about our environment, something fundamental to the Field Studies Council (FSC) who offer outdoor learning support to schools, individuals and outreach trips.
As part of this they also undertake conservation work, including the control of invasive species, so protecting natural environments and ensuring it can be conserved so that all can benefit from the great outdoors.
Pippa Cowley is a Senior Tutor at FSC Blencathra and she let us know a bit about some of the work they are doing.
"We offer a number of opportunities for all people from a diverse range of backgrounds to get involved with nature and we encourage our customers to give back through local conservation efforts.

We have an on-going project to rid Manesty Woods, a local natural oak woodland on the shores of Derwent Water, of Rhododendron, which is an invasive species.
The woodland in this area of the Lake District is a globally rare habitat, it is part of what remains of the temperate rainforest biome and so any conservation activity aimed at protecting it is very important."
Pippa applied to the The Alpkit Foundation for some support towards this Blencathra Conservation group work. With most of the FSC projects are funded through grants, donations from our customers and a percentage of the FSCs' profits the Alpkit Foundation was pleased to provide a grant of £150 to help. This went towards buying loppers, secateurs and hand saws, used to remove the Rhododendron. This would help Blencathra Centre offer safe outdoor experience by providing newer tools for their customers and volunteers to use.
"Conservation tasks are carried by some of our groups who stay at the centre for a week and through this we can provide valuable outdoor experiences along with building character through teamwork, and leadership. The award helped us increase our provision of tools and so our ability to carry out practical conservation tasks.
Last October we had 23 Gold Duke of Edinburgh participants staying at the centre to complete their residential. Within this they complete the John Muir Discovery award, a key part of which is to take part in conservation activities. The group were able to remove a large area of Rhododendron, adding to previous areas of removal and greatly improve the natural habitat."
By helping improve the conservation efforts it will also continue to have huge benefits for the local native woodland habitat and associated wildlife, by removing the invasive Rhododendron which was taking over the natural oak woodland. This in turn will impact the local people and visitors who enjoy walking through the woodland.
Find out more about the work of the Field Studies Council.