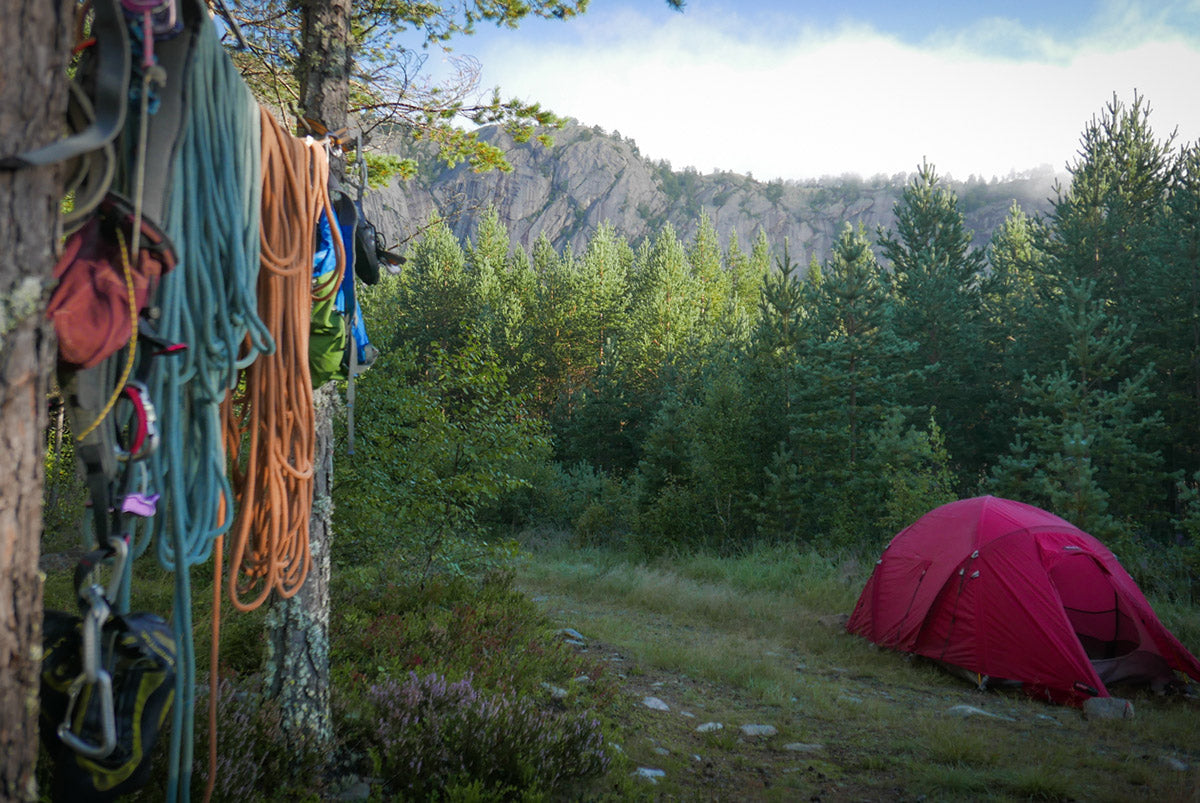 Most people don't know that I'm a secret Scandinavian*. I've never been particularly inspired by the arid scrub of hot countries, drawn instead to tundra and cold fjord lands. I feel magic in the chill of northern landscapes.
Although I still work as a freelance filmmaker and photographer I'm also a part time teacher, and for that reason I can look forward to a long summer holiday after a long year. This gives me an opportunity to choose a trip just for me as well as one with the family, a privilege for anyone who has ever relied on a freelance wage. I fired out a text to a couple of pals in the springtime, 'big walls in Norway, who's in?'

Joe and I hooked up at his parent's house in Liverpool and sorted through kit for 8 days climbing on the west coast of Norway. We were flying in to Oslo and heading to an area south of Bergen called Uskedalen with a half way stop at Nissedal for some easier shorter warm ups. A little concerned about the inclement weather and extended journey to Lofoten we had made new plans based on an article and some blog posts we had seen about the huge granite walls further south.
Norway is expensive at the best of times and even more so since the political events of this year, so we opted to pay for an extra bag and throw 20Kg of food in it to keep costs down. The tiny hire car we had booked wasn't available at the airport so the man behind the counter gave us one twice the size and 10 times better, and added a second driver for no extra cost. He smiled in a relaxed way as we laughed behind our hands at our good luck, it didn't even seem to cross his mind that he might charge us more money. 'There might be a couple of scratches on it, but it'll be fine'.