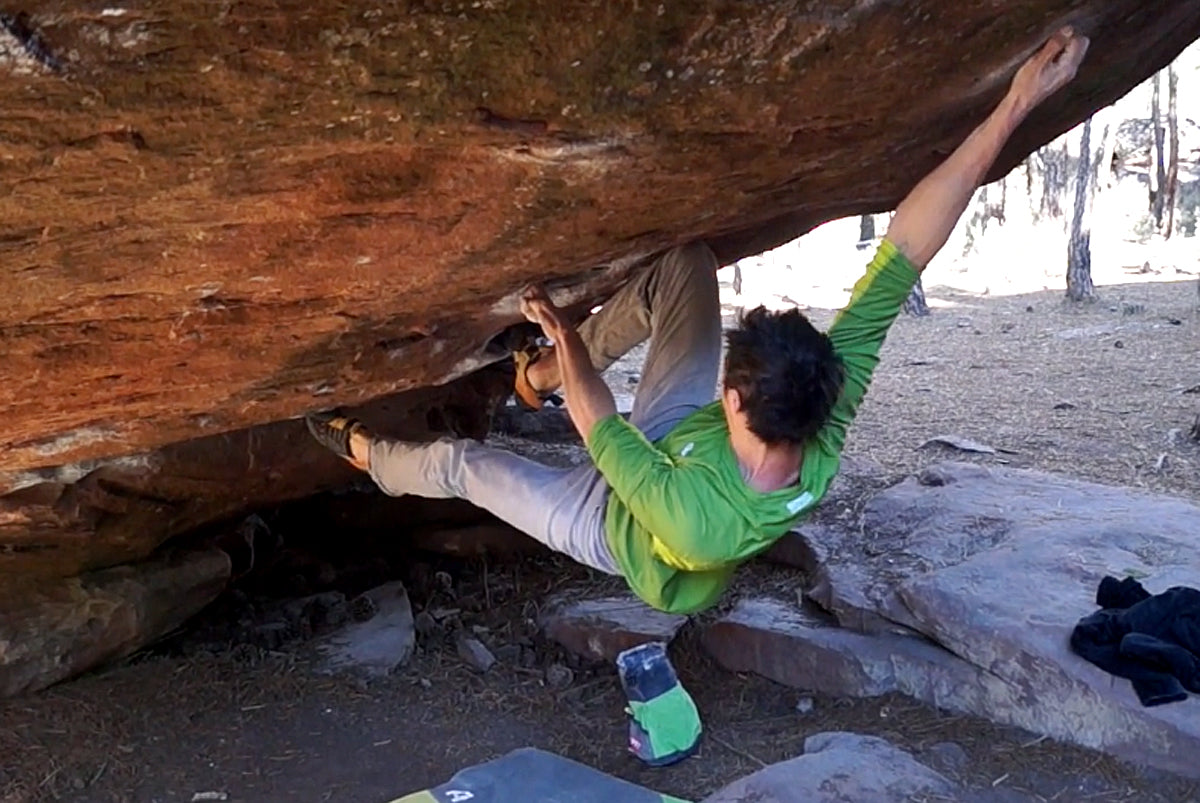 I was pleasantly surprised on my first trip to Albarracin. We were there for a total of 10 days. In those 10 days, only one day provided us with a few clouds in the sky. Every other day was clear blue skies and 5-10 degrees, perfect. This made me especially smug when I heard the weather in font was garbage.
As for the climbing, it seemed to offer all styles from hueco style roofs to font technical mantles and slabs. The quality of the rock was fair and to top it all off, there has been a large clean up out there, so the place was a lot cleaner than I expected it to be.
I was able to tick off most the classics and get a few of them on camera. The first climb in the video is blurry as it was shot off an iphone.
Albarracin 2015 from Tom Newman on Vimeo.
A Ciegas 7A+
A Oscuras 7A+
Ineschakra 7B
El Varona 7C
Manuchakra 7C flash
El Borreguito 7C+ (well good)
Danian 7C+
Zombie Nation 7C+
El Orejas de las Regletas 7C+ flash
Indian Secret Garden Roof Stand 8A
Zarzaparrilla 8A
Pinturas Buldestres 8A (also well good)
Bindu 8A/+
Esperanza 8A/+