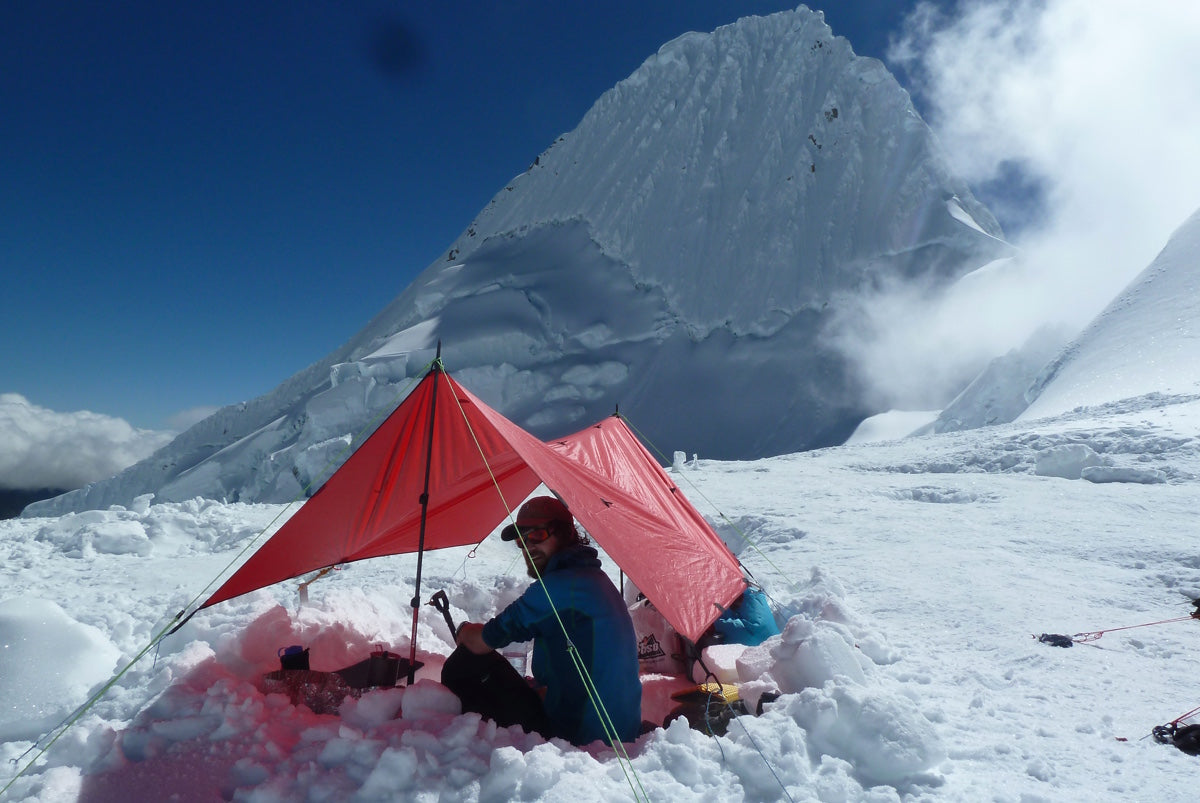 'Hi Alpkit,
My self and two of my friends have just returned from a successful trip from Peru where we managed to summit the mountain of Alpamayo.
We used the Rig 7 tarp as a cook tent and found it to be perfect for our needs. It was great for keeping off the sun and sheltering from mountain weather.
Please see attached photo's and feel free to use them.
Thanks
Drew Stevenson'
Thanks for sending in the photos Drew, it looks amazing. You have made everyone in the office very jealous with your pictures!