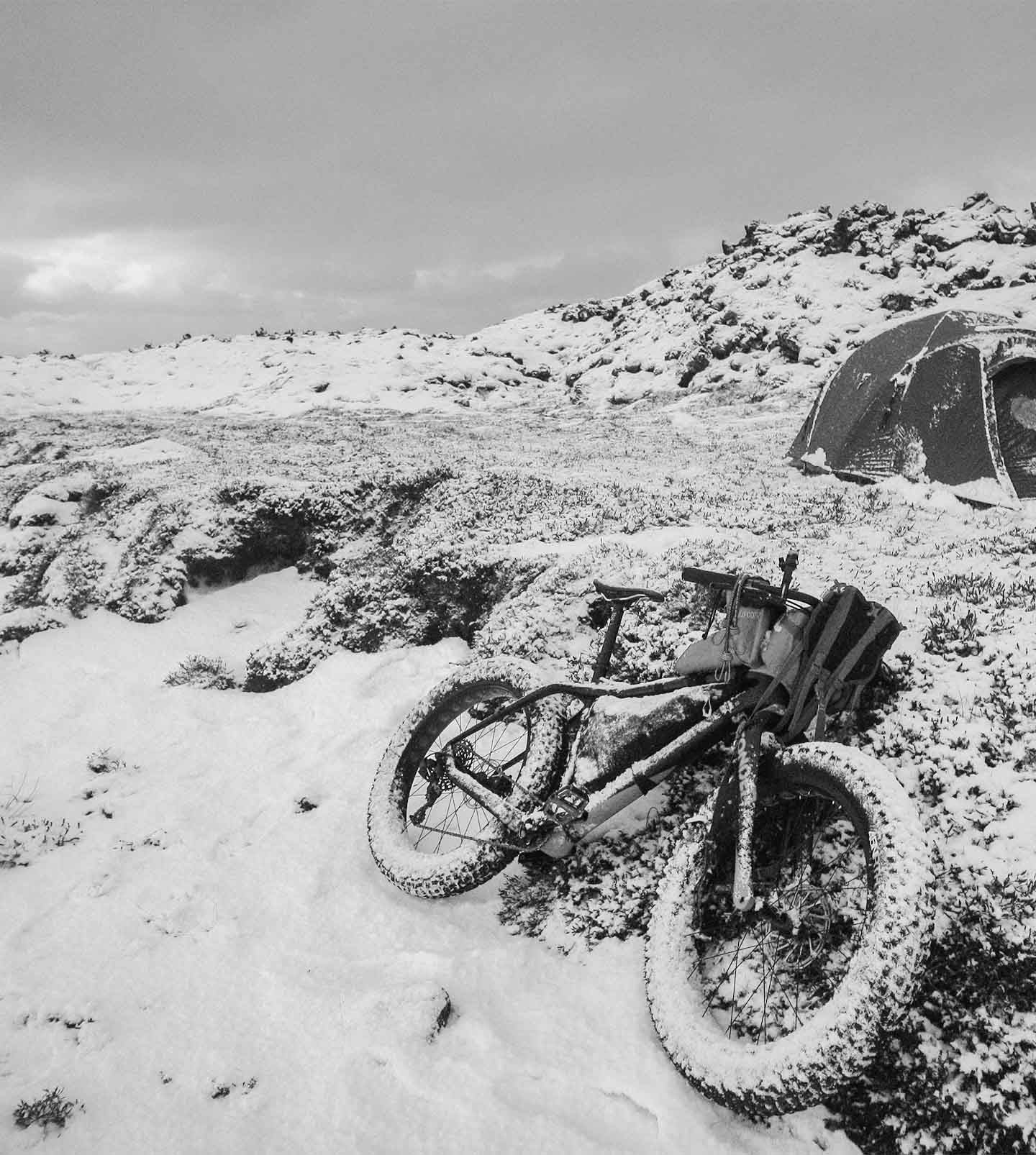 This was not my first visit to Iceland, I came over in the summer of 2014 as trail crew for the Fire and Ice Ultra. This mainly involved driving a 4x4 along the highland roads, putting out course markers, bivvying in and around volcanoes, sitting upon volcanoes guarding the safe passage of racers, and dodging rocks hurled at me during my waking minutes by the race medical officer, Scott. I visited waterfalls, forded rivers, slept atop old lava fields, and seen some of the best of what Iceland had to offer.
On this trip, I'd be cycling along the southern peninsula and into Iceland's Golden Circle to visit areas that the cruel restraints of Time had prevented me seeing on that first trip.
Iceland is both welcoming and friendly to the cyclist.
I have it on good authority that it is one of the friendliest and most welcoming countries for cyclists that there is. Whilst investigating route options I had received oodles of support and ideas from Iceland's 'Safetravel' organization. When liaising with the highways management I was happily informed that, whilst the highland roads were not maintained during the winter months, they were certainly not closed, and I should counsel myself on whether or not to have a bash at them. A plethora of online webpages and blogs were an inspiration regarding sights to see, routes to follow, and roads to avoid.
I had only to fall out of the airport's arrivals terminal to find myself in the 'Bike Pit'; a converted container brimming with bike tools, information, and space for me to get the bike and kit sorted for the journey ahead. The people, organisations and facilities of Iceland were, in short, excellent beyond even my high expectations. A warmer welcome could not have been offered, at least not without someone actually sitting me down to a table and having me fed and watered, whilst a team of diligent mechanics put the bike together lovingly and expertly on my behalf.
Iceland's landscape is astonishing.
At the very least there are beautiful rolling hills, open farmlands and plantations, but towards the most incredible are the vast volcanic plateaus which tower up with staggeringly impressive waterfalls thundering down. Elsewhere the classic Geysir erupts every few minutes, sending a plume of cloud several metres into the sky. This is only a few kilometres from Gullfoss, one of the most impressive waterfalls in the world (although I would argue not as impressive as Dettifoss in the north). Hot springs abound, as does the smell of sulphur and the solitary volcanoes that rise from the flatlands, all constant reminders of this very unique and geologically active land.
markhines.org. If you're feeling inspired to get some wild camping action of your own, our Wild Camping tips and Q&A with Mark might point you in the right direction.