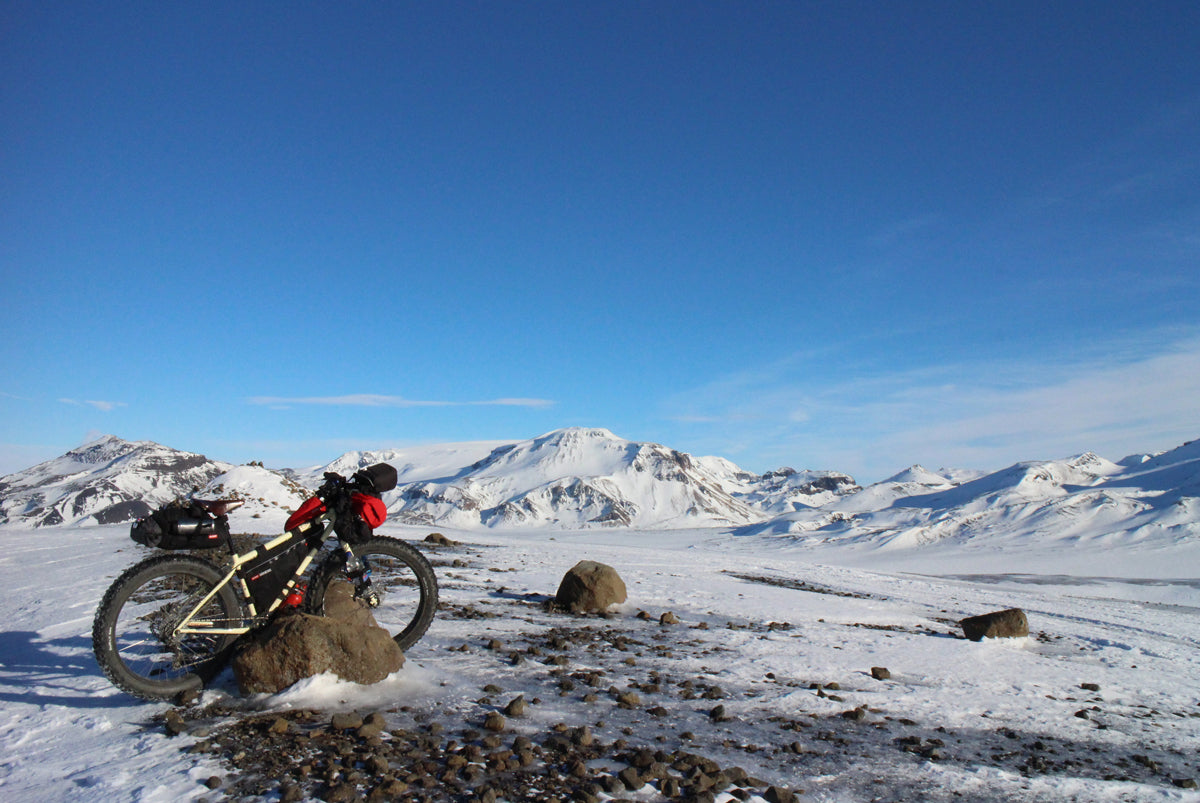 Emily Chappell - biking round Iceland
Emily lands in Iceland and heads straight for the nearest bike shop. After getting a lot of advice from Emil at the Kria shop she evaluates all the advice she has got -
'asking (or accepting) advice is fraught with difficulty in enterprises like this – as I'm always saying, it's very hard to judge how accurate someone's advice is, because it will always be moderated via their own experience (subjective; often exaggerated), and their assumptions about mine (subjective; usually underestimated). A few days before I set off I received a rather patronizing message from an Icelandic gentleman who told me outright that what I was planning to do was impossible. Of course, statements like this can be a red flag to a bull where I'm concerned,but I've never quite stopped doubting myself, and while part of me smugly recounted my past experience, and told myself that he had no idea who he was talking to, another, more anxious part of me wondered whether he was actually right. Yes, I have some experience, but no, I've never cycled through Iceland in winter. Sometimes when people tell you something's impossible, they really mean it.
I've also observed that, even when people have accomplished something themselves, they tend to err on the side of caution, remembering how difficult it was, and, perhaps if only for their own peace of mind, warn others off attempting it. I'm guilty of this myself. I'll admit that I'm rather pleased my younger sister's decided not to cycle in central London, even though I do so myself on a daily basis. I think embedded in this attitude, is an inherent, paternalistic distrust of other people's ability to look after themselves. 'I did it, but it was hard, so I'd rather you didn't try it without me around to protect you.'
But in Reykjavik, I was lucky to meet Emil.
When he's not working at Kría, Emil spends most of his time exploring Iceland on two wheels. He and his team completed the annual race around Iceland in under 42 hours, he's recently built a website introducing offroaders to all the backcountry trails of his homeland, and he's irrepressibly passionate about Iceland's endless potential for solitude, hardship, and wide open spaces. I couldn't have found a better person to ask.
Emil made me a coffee, got out some maps, and we both spent the next hour exclaiming over how exciting it was to have two weeks ahead of me, a gorgeous new bicycle, and all of Iceland to explore.'
What followed sounds like an amazing route and Emily is just popping off to do another one, when she gets a chance I'm sure we will see a great trip report - she has to get off her bike first though!!
- continue reading over on Emily'sblog.