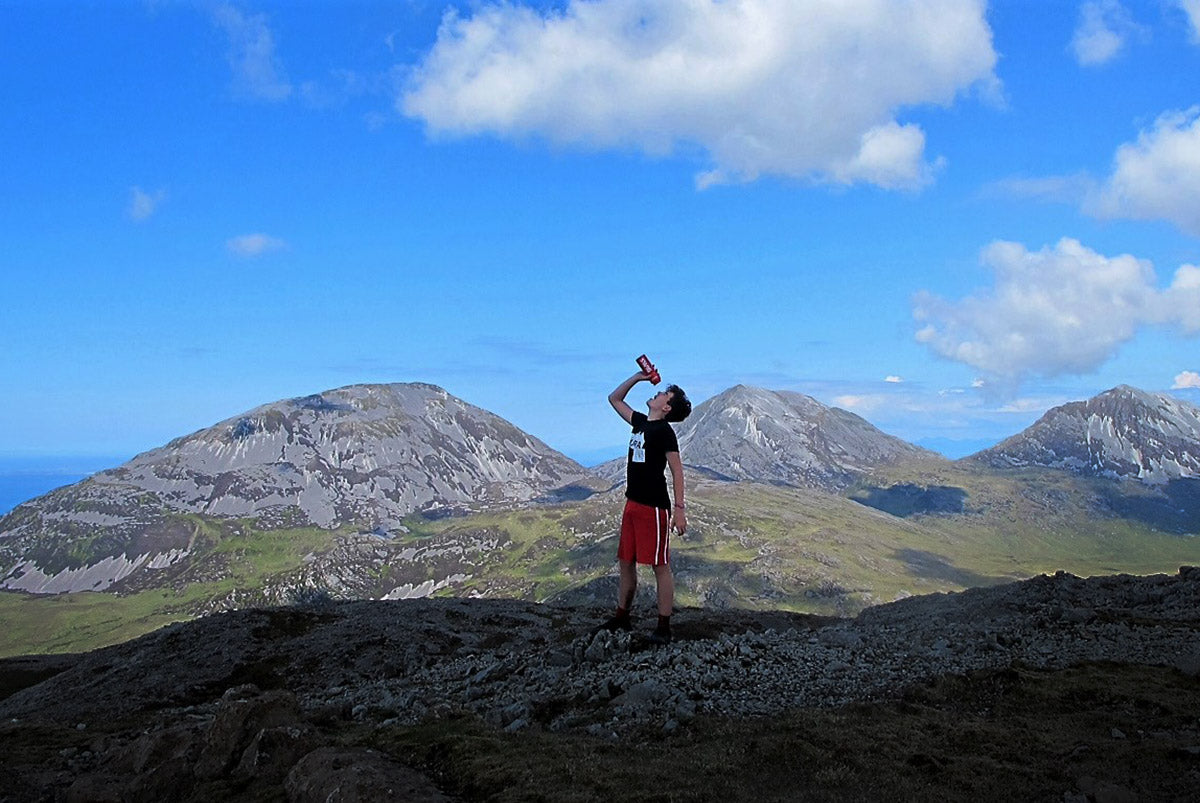 Adventures of a Swig Bottle Part 1
When my mum first suggested we should cycle across the Inner Hebrides to Jura, I knew there was no way I could wangle my way out of this one. When it comes to a couple of hour long rides? Sure. But this was something else, a few days riding between ferries and islands hauling our kit on our backs, this was a real ride.
The plan was to take the van as far as Ardrossan, sleep overnight and catch the early morning ferry to Arran. From there we would cycle the rest of the way up to Jura, certainly a seemingly pleasant alternative to our typical 14 hour haul to traverse the various lochs.
I knew it wasn't going to be a smooth trip when, as I was boarding the ferry, my bike tackled me and pinned me to the floor, or, in other words, I fell over. Having never been on a bike with dropped handle bars, it was certainly a steep learning curve.I love the ferry for two reasons: the breakfast and the view.... But mainly the breakfast. Ferry breakfast is the best on Earth; if you've never tried it, I highly recommend it.
Having never been to Arran, I wasn't quite sure what I expected, but certainly not a small mountain range. As we approached, I assumed we would traverse it but no, we couldn't go under it, we couldn't go over it, so we had to go through it. We cycled straight off the ferry and straight into the Co-op to buy some chocolate milk to put on my bottle cage, (glamorous, I know). We set out, me leading the way, towards the ominous peaks that lay ahead of us.
When the hill came, it was surprisingly gentle... At first. It didn't take long for the road to curve into a steep climb. As we reached the top, it flattened out and I realised I had left the rest of the group behind. We descended towards the ferry terminal, coasting down the sweeping hill that delivered us straight to the sea front. Personally, I rolled all the way to outside the cafe so I could be first in line to get a coffee. Sitting on a sea front swing, coffee in hand, the sunset painting the canvas of the sky, waiting for a ferry to take me on yet another adventure, it was an idealistic image.
SaveSave
SaveSave