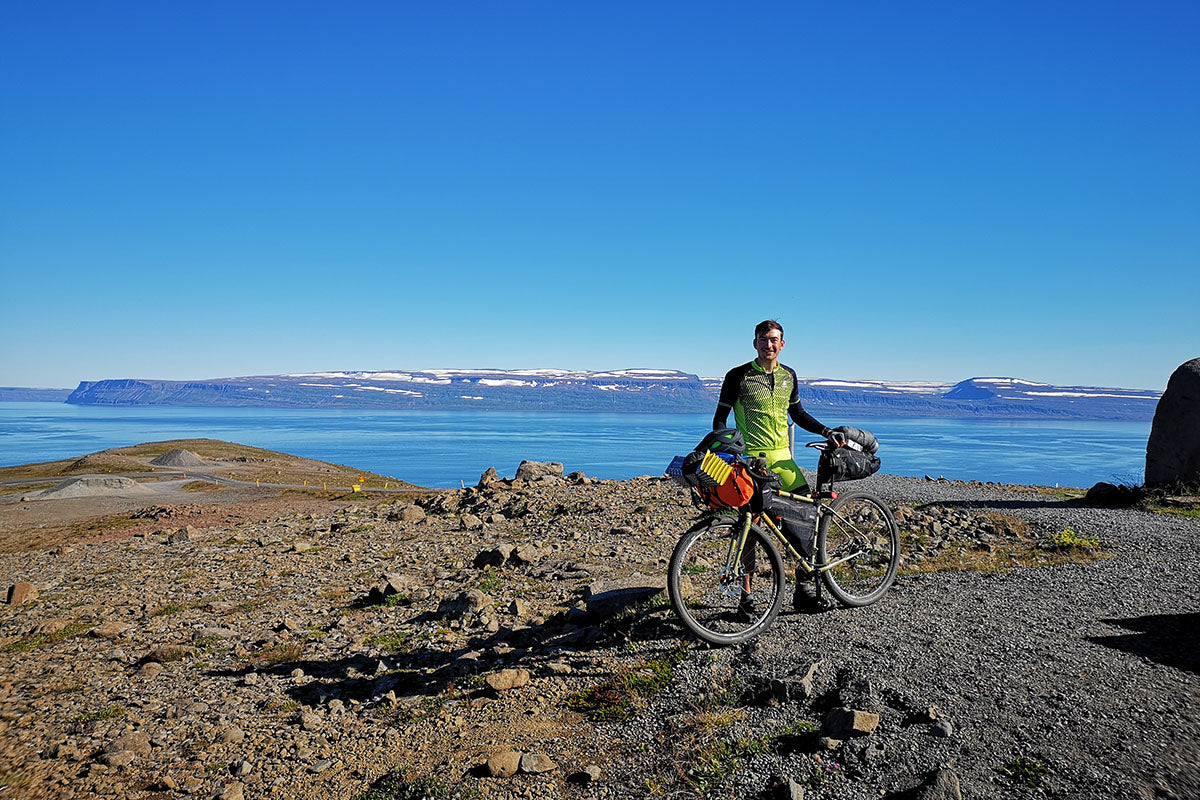 The Iceland National Trail: Part 2
Over the past 5 years, I have been seeking bigger and greater experiences.
For every challenge I undertake though, there has to be a greater meaning or reasoning than simply the challenge itself, be that raising money for charity or helping to get more people outside. The act of going nice places and doing good things.
I had been looking into challenges outside of the UK for a while, and then reading up on Icelandic Tourism (as you do…) I saw that there has been a large increase in tourism over the last few years and this has been putting increased pressure on the popular hotspots of the country. This got me thinking...
What if there was a trail that circumnavigated Iceland, linking a large selection of the hotspots, with the forgotten and less travelled fjords and highlands? A big red line on the map that would allow anyone to do any part of the route at any time by any means, and create their own Icelandic adventure, away from the madding crowds, relieving some of the pressures that the country is facing.
Cue the Iceland National Trail.
Ben's noble steed, fitted with a custom made Stingray frame bag
There are so many stories I could recount from the adventure, but one in particular describes what I think is the returning pull of adventure, once we've experienced it, we crave it upon the return back to our 'everyday' lives. For me, on my Iceland adventure, this was my Real World, which I want so badly to be my 'everyday'. Even now, weeks after my return, a part of me is still there.
This very special day, was 10 August 2018, a Friday, and I was cycling around the Westfjords.
Today was going to be a very long day, 230km of hard roads, tracks, countless hills and forecasts of strong wind. To me, this is adventure; slightly unknown, bound to be physically challenging, mentally tough and in remote and unknown wilderness.
I started in overcast weather, with my waterproof close at hand just in case the rain came in, the clouds were taunting me. After previous days of some of the hardest climatic conditions I have ever faced on a bike, this was another day, forward into the fray.
I was on the roads to start with, and the hills started with a cheeky 14% gradient for 10km which, on a bike that weighed 40kg fully packed, was a bit like trying to drag a canal boat on the back of the saddle post!
As I rounded a corner, the fjord opened up in front of me, a piercing knife edge ridge peeled off the remaining rock spur to the North, glacial scars in the mineral rich, hard volcanic rock formed an impenetrable, unclimbable wall to the South. To the West was a deep red sun, bleeding into the ocean and bathing the North West mountains in a red and orange, stark contrast against the black rock. The sea was perfect blue and calm as fishing boats returned home to the town below. The grass, moss and lichens around me exploded into colour, purple merged with green and yellow, white flowers broke the spectrum and red roof houses were sparsely dotted within the masterpiece of nature in which I would be pitching my tent.
I slammed the breaks on, there was too much for a picture, too much for a blink. My mind needed time to take this in. I was in awe, I was exhausted, I had been stripped back to raw human and then blessed with the raw world.
There are studies that show the impact of being in awe and how it can 'imprint' itself on the brain and cleanse the mind, forming a sense of belonging. So new and different, yet so familiar. To me, this was adventure, the experience of the Real World, and something I will never forget.
Follow more of Ben's adventures by visiting Athlete Adventures
">