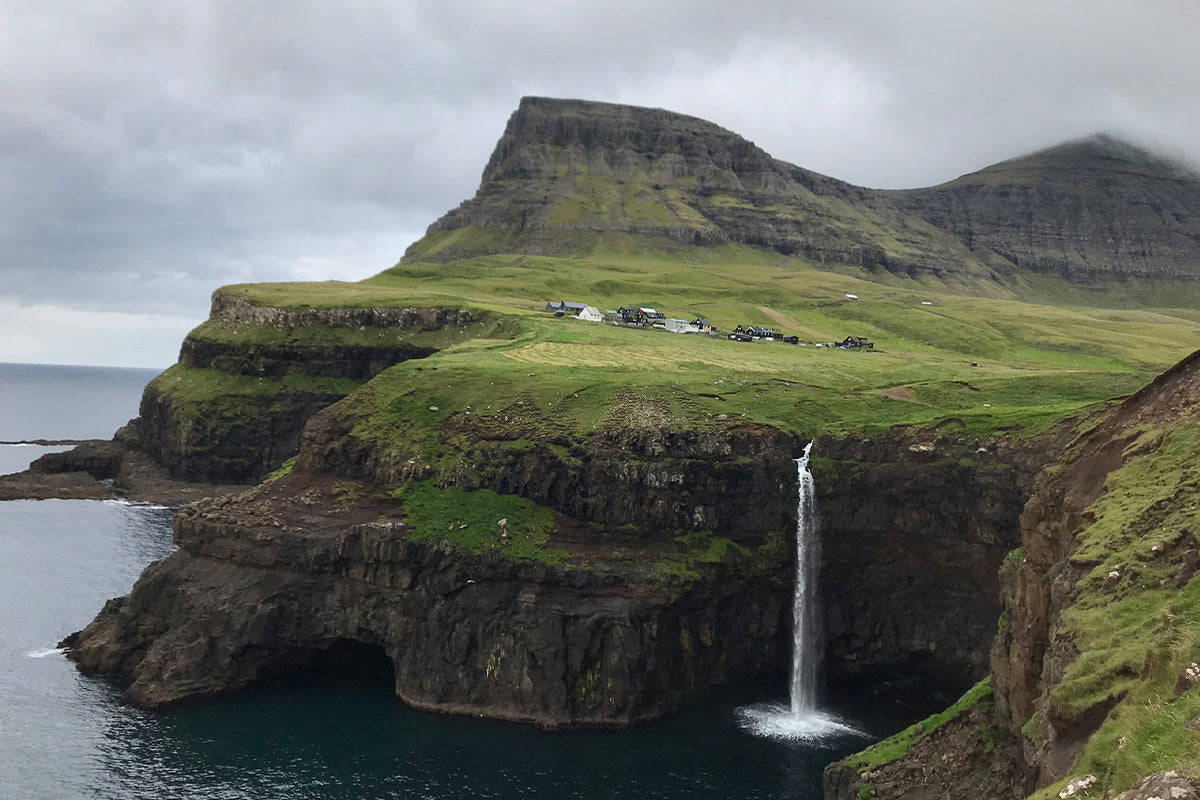 The Islands of Faroe-way: Part 2
Missed part 1?... Catch up here.
I learnt quickly; EVERY road is up, every meter is slow when you're pulling 25-30kg of kit behind your head, the sheep rule these islands, not surprising when they outnumber the people by more than double and were here far before any human settlement.
There really are 37 different words in the Faroese language for fog and I have been engulfed by every one of them, it rains every day, it is always windy, but it is also true as the saying goes, "if you don't like the weather, wait 5 minutes". I also quickly learnt why the Faroe Islands are called 'The lands of maybe', and that became a theme, often frustratingly, for the next 24 days. I'd make a plan, but the weather always made the plans for me, the islands were very much in charge. But just as quickly I learnt the kindness of strangers.
People would stop in their cars to chat with me, often with a line of traffic behind them, though no-one seemed to mind! From my very first day on the islands I was offered and taken in for tea, something that after 6 hours of cycling mountain roads, cold, filthy and very tired, meant so much. I met so many wonderful islanders, all with stories to tell and kindness that for them meant little, but for me meant the world. They loved to hear about my journey and why I was here and what I was doing; although spread over 18 islands, the population of the Faroe Islands is less than 50,000 so news travelled fast of my adventures.
I was cycling Suduroy, the most southerly of the islands, when a gentleman drove towards me and got out with his camera. He told me that he had heard I was on the island so could he take my photo. My Anglo-Faroese was limited but we managed to have a lovely conversation about the island and the village he lived in, it was so wonderful to see such love for their land and no one seemed to take these breath-taking landscapes for granted. I asked an elderly couple one night (from the back seat of their car after hitchhiking 70km through horizontal rain), how they coped with the long dark winters. I was told, there's nowhere else they'd live, this was a special place.
It became quite normal meeting someone on one island and told one of their relations had seen me cycling over on another island, or even themselves, as they lived on one and worked on another. No one had ever seen a handcyclist on the islands before, I believe I may have been the first, and all were fascinated, as I was of them, and we shared stories daily on the road, on boats, in people's kitchens, fisherman's bars and whilst hitchhiking through stormy nights or being rescued by the smallest car in the world from blown bike lights amidst a dark tunnel.
A local businessman said I had become famous on the Faroe Islands. This made me laugh, famous for riding a lying down bike through mountains and tunnels under the sea, with a pink and orange union flag (that was always a talking point), forever covered in bike oil, filthy and usually stuffing chocolate raisins into my mouth,or anything I could get my grubby hands on from the constant hunger of this crazy journey. Yep, what an image. But to be fair, alongside my GB sporting career, one that I am quite proud of.
It is impossible to sum up my Faroe Islands adventure in less than a book.. so many stories, so much I have yet to tell. But I can confirm, despite everything that I had been told and everything I faced, it is possible. You just have to have a plan a, plan b, plan c, plan d….
I have fallen even further under the spell of these wild lands and I plan to return to continue the story. I arrived on the islands with my bike packed ready for adventure and my eyes open to new encounters and an unknown road. I left part of me in the Faroe spirits and came away with tales of trolls and giants, memories of a place not of this world, a new-found happiness of getting back to basics; living off the road, crazy moments, new friendships, community, the simple act of kindness I have never experienced such of before, and a spark that is my adventure.
This is my Faroe Islands - Wild Beyond Barriers.