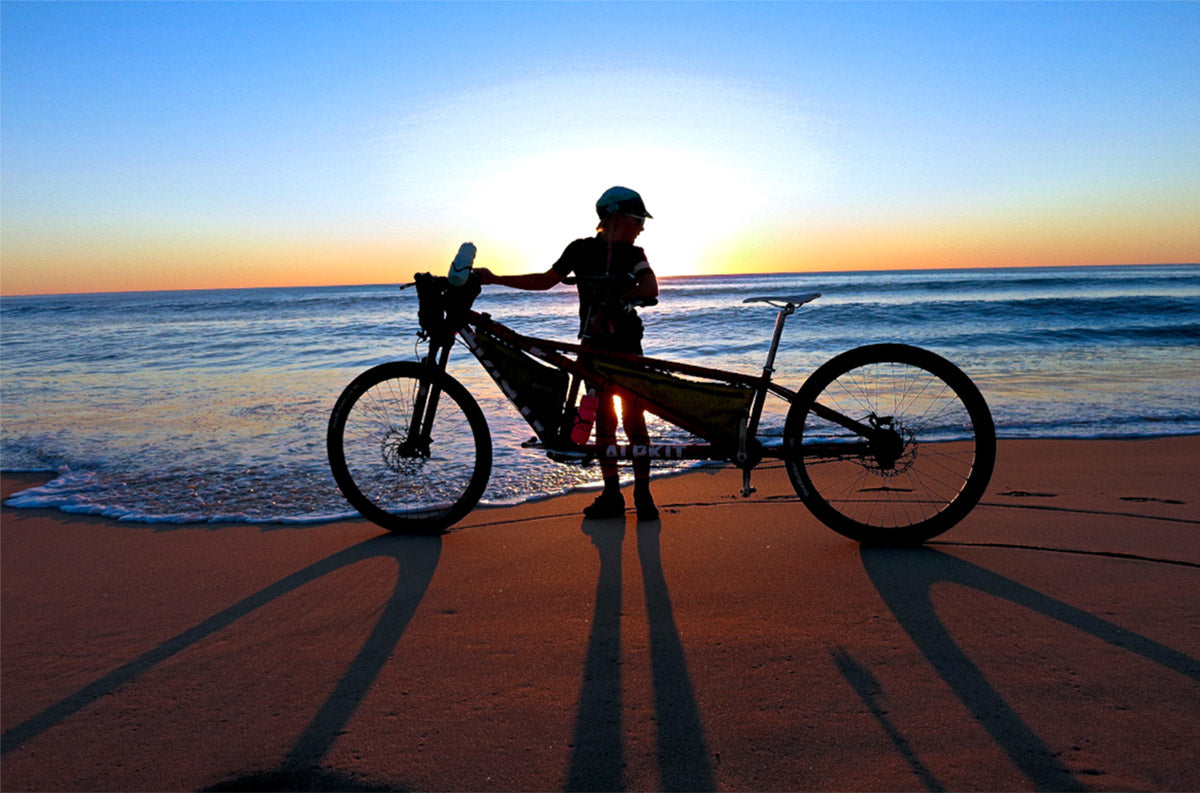 We're just back from riding 3200 kilometres through France... Just the two of us, father and son, on a tandem, for a month. So what were the highlights, lows, the random, and the downright odd things that happened?
It was a composite adventure made up of a core, a new bikepacking route in France called the French Divide, a ride to get there from Bromsgrove in the UK, and a ride back along the Atlantic coast of France to get a ferry home. In total it took 27 days to complete. We rode every day and covered distances from as little as 61kms to as much as 221kms.
Our total distance covered was over 3200kms or 2000 miles. We averaged 119 kms or 74 miles a day.
Like all of the best adventures, things didn't always go to plan, and the going could sometimes be described as tough. There were no tears though, and there was lots and lots of laughter.
Spending all day together for so long was great. Some of the conversations we had were unusual though.
"Dad, let's say there is a zombie apocalypse on its way"
"Err yes" I say. To which Tom replies. "Well you have to choose something you have seen today to protect yourself from the Zombies"
Tom picked a tractor with a bale spike, I picked a crane with something heavy on its end. Unsurprisingly we encountered no zombies so currently we don't know who chose the best tool for the job.
The French Divide to Reims had been reasonably flat. Onwards it became a bit hillier, then it entered the Morvan national park which is definitely lumpy. The next checkpoint was the other side of the Morvan at Toulon sur Arroux. First we visit the Champagne region.
Minipips Blog