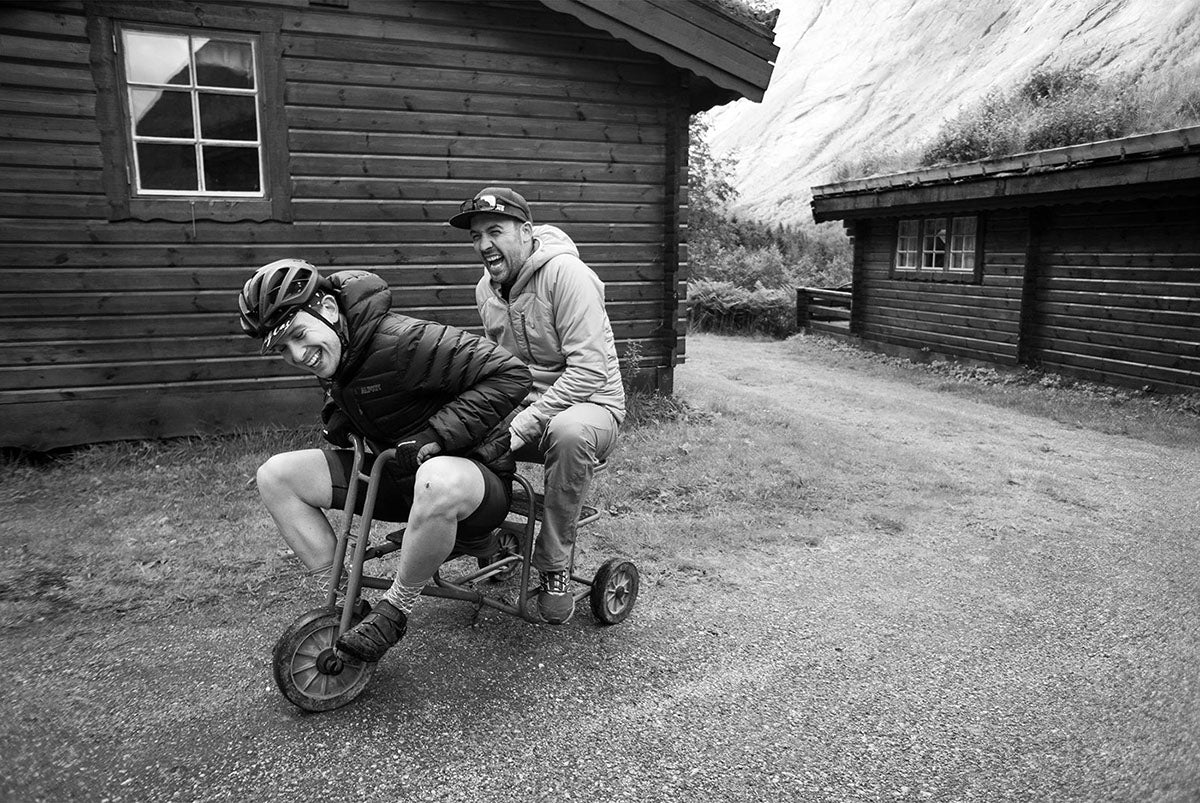 Ultralight bikepacking through Norway
We're heading north from Oslo airport, three hours into a five hour drive, crammed into what feels like a much smaller car than we originally booked. The landscape is pretty impressive, the idyllic Scandinavian houses are indeed a novelty to look at, but at the moment it's not the mind-blowing backdrop we had been daydreaming about…
Left at the next lights, over the bridge and we're there. All of a sudden in the midst of the scenery we had pictured as we dreamt up our cycling adventure on the new Sonder Colibri back at Alpkit HQ. Right in the heart of the land of the fjords, the midnight sun and, of course, trolls.
It's not so much the Alpine gut-busting 14 km climbs that we sought, more like those rolling valley roads that weave between the fjords. Sure we had earmarked a number of climbs to tick off, including the 10km long Trollstigen route, but the main objective of this adventure was to simply load the bags, clip in, and pedal. We wanted to explore those quiet roads that tourist coaches wouldn't even consider, get away from cruise liners and novelty troll shops, we were after the kind of roads you wouldn't find on google.
... Five minutes later
Despite the temptation to just keep on riding all day, we eventually stopped by a bucolic and remote church to refuel for the last leg of the day. From the church we could see the road snake up the mountainside and out of the valley via a chalk-laden climb that had played host to the professional peloton during a past edition of the Tour of Norway - an satisfying and challenging end to an otherwise relaxing day of exploring some of the best tarmac that any of us had ever seen.