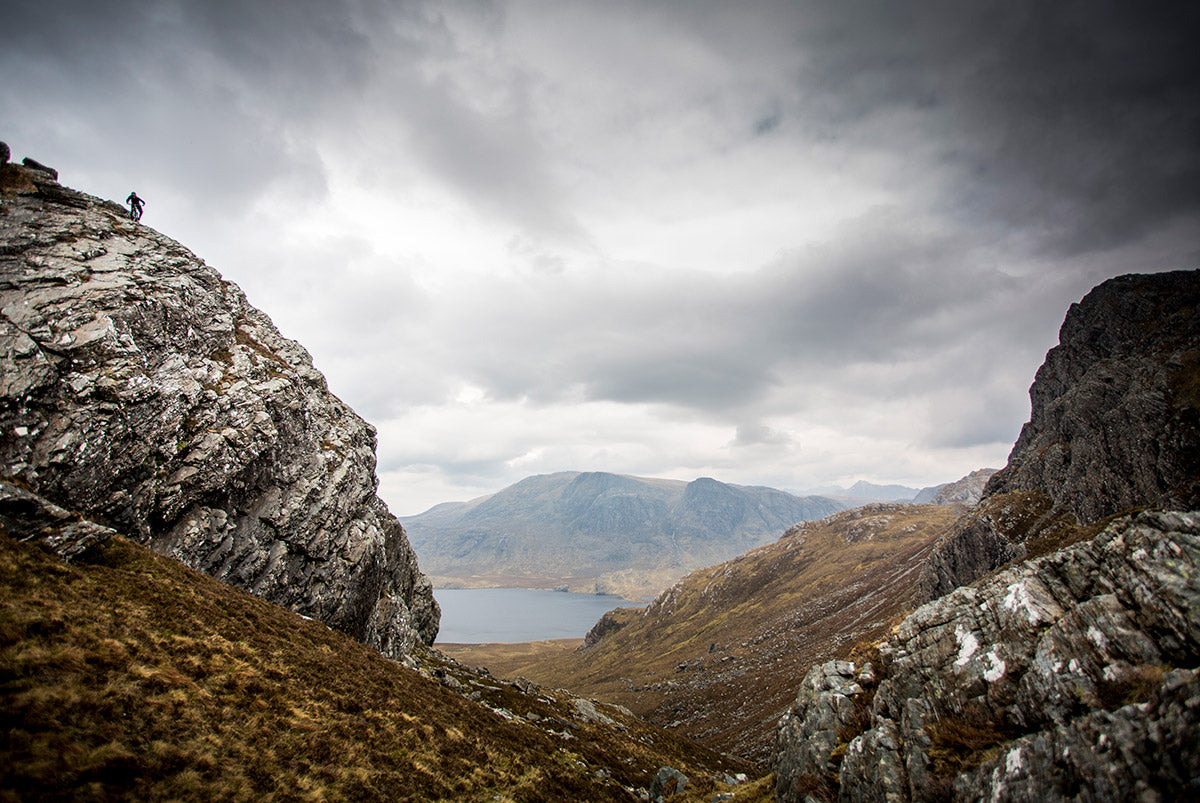 In this day and age, when you are presented with the opportunity to escape society and live the simple life off-grid with no worry of phones, emails or the after-work traffic jam, it should be grabbed with both hands.
Fisherfield Forest is one of Scotland's last great wildernesses - remote Munros and lochs totally uninterrupted by even an inch of tarmac. A main arterial path snakes up to the north and smaller veins of deer tracks dart off into the bases of towering peaks. They stand silent, patiently guarding over climbers, cyclists and weary travellers alike.
Following a swift afternoon paddle our camp was established and the exploration began in earnest. Push, carry or ride up the steepest, quickest route and descend the rock slabbed flow became the standard plan. With the views on offer, keeping eyes on the trail became rather difficult. Several days rolled by and only the hardiest one or two were spotted in the area. Fellow Alpkiteer Barry Godin threading his way through the territory on yet another of his incredible solo missions.
With several Munros completed and two bothies scoped for future assaults the dreams of our stay being more permanent were curtailed as the food supplies ran low. With our home for four days deconstructed and loaded back into the packrafts we waved a sad goodbye to our prime causeway location and began the paddle home. In our minds, we were already plotting our return to the breathtaking serenity that is Fisherfield.