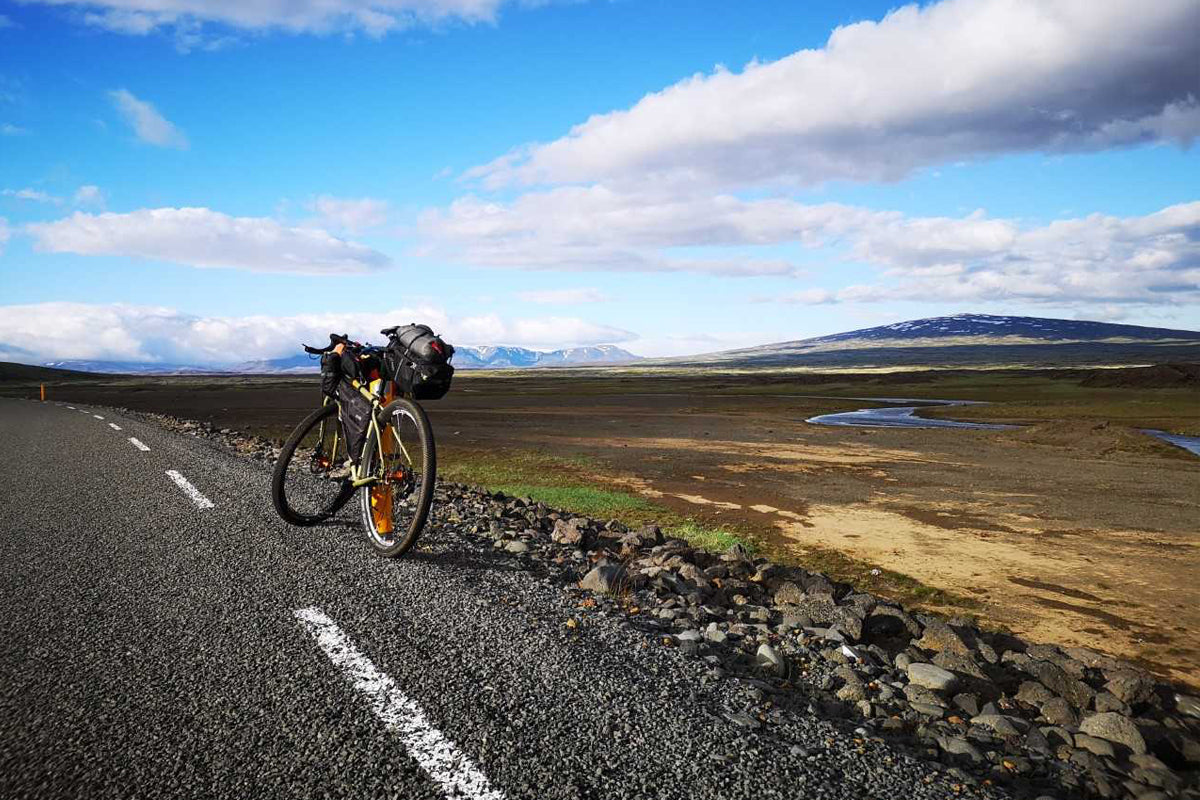 Athlete Adventures: Iceland National Trail
This month I'll be flying to Iceland with my bike to cycle circumnavigate the country on a new route. The route involves 3324 kilometres of mixed terrain cycling, over 38 000 metres of ascent, and will become Iceland's first National Trail. The journey will take me 20 days, and I'll be doing it solo, unsupported, and carrying everything I require on my bike.
Iceland's rugged landscape
Cue the logical question: 'What's the point?'
I think the 'why' behind this adventure, as with any adventure, is the most important element to define.
I love endurance challenges, I love the idea of pushing myself harder and further than ever, redefining what I interpret to be possible for me. I love being out in this planet's wild places and have really started to understand the benefits of the outdoors. To me, adventure is the exploration of physical, mental planes through the connection with the natural world.
I always try to have a deeper meaning to my challenges, using them as a vehicle to raise awareness for a certain cause or money for charity, to positively impact the lives of others and inspire people to get out and redefine their own 'possible'. If one is going to undertake a challenging and personal feat, it always becomes a more spiritual and human experience when the cause is greater than the self.
Athlete Adventure's route page. Ben flew out to Iceland on the 4th August, he'll be recording the journey through a series of videos and posts on social media, plus you can track his progresshere.