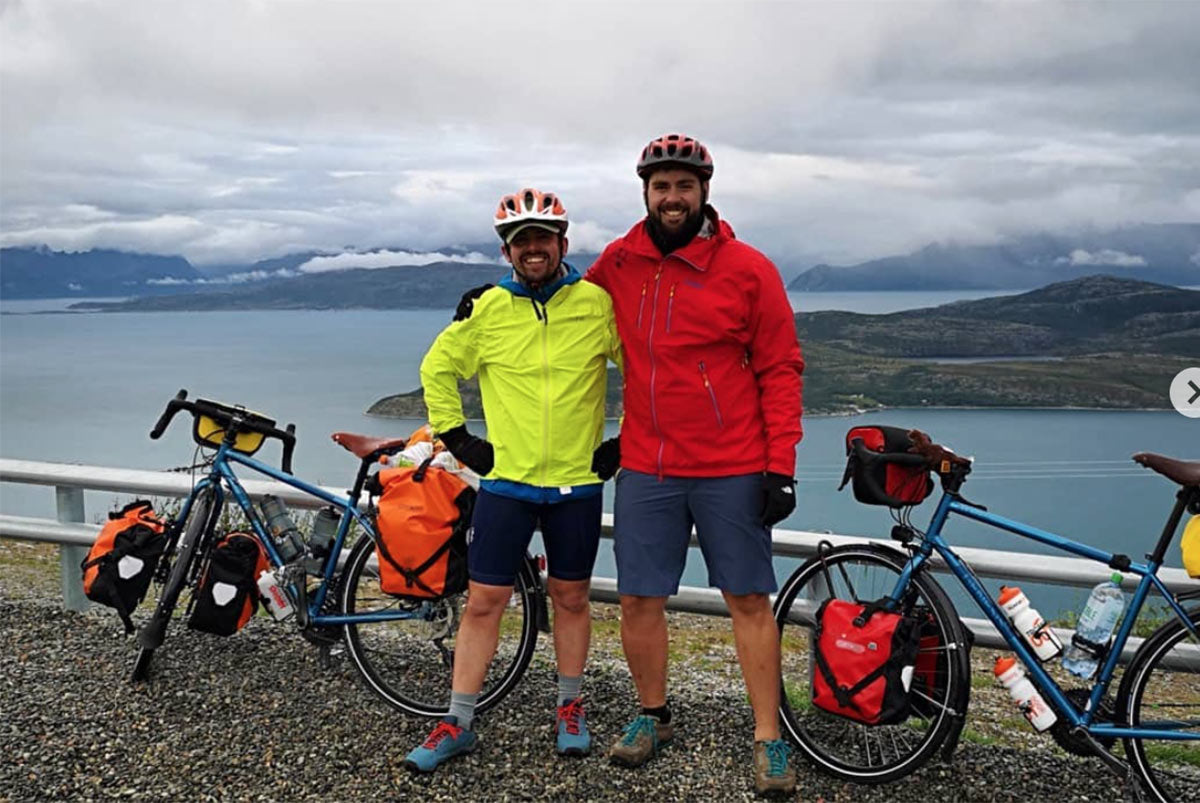 Teuchters on Tour Continues
Owain and Calum are currently cycling from Tromso in Norway back to Scotland. One week in and they are working down throughNorway to Bergen- across to Oslo - into Sweden and down past Gothenberg - then intoDenmark - through Germany - into the Netherlands and then Ferry back from there to England and cycle back up to Scotland. The wholetrip will be roughly 5,500 KM. It's a real honour to be thought of when someone wants to raise money for a charity.
Wanting to do a trip that really offered themselves a personal challenge is one thing, but they also want to raise money for a charity and cause that they felt passionate about, and after plenty of looking around they decided on the Alpkit Foundation. When we set up the foundation it was with the aim to help people overcome obstacles that may restrict or hinder their options and abilities to go nice places and do good things, so when we heard that this pair wanted to go nice places and do good things but combine it with supporting our cause, it was quite a moment.
Owain sums up why they chose to want to support the Alpkit Foundation.
"We've settled on yours is because we lovethe idea that you support a vast range of activities, expeditions andevents enabling more people to get into the great outdoors (all ofwhich may be supporting other worthy causes). These life changing exciting expeditionsare what we want to help you support in the future.
So far we have had plenty of sore legs, sore bums and soggy days cycling through rain. As well as this we have cycled through stunning fjords and mountains and met fantastic and inspiring people. And all after just one week!
We love the outdoors. It's here that we spend most of our free time, whether hill-walking, climbing, cycling, kayaking, paragliding or simply camping with friends. We believe everyone should have the opportunity to enjoy the outdoors, no matter who they are or what their situation. The Alpkit Foundation supports individuals and groups who might not otherwise have these opportunities and enables them to get outdoors, go nice places and do good things"
Well we wish them both the best of luck on their journey and hope they have an amazing time... if you did happen to want to support them then you can find info over on their MyDonate page and follow them on Instagram.