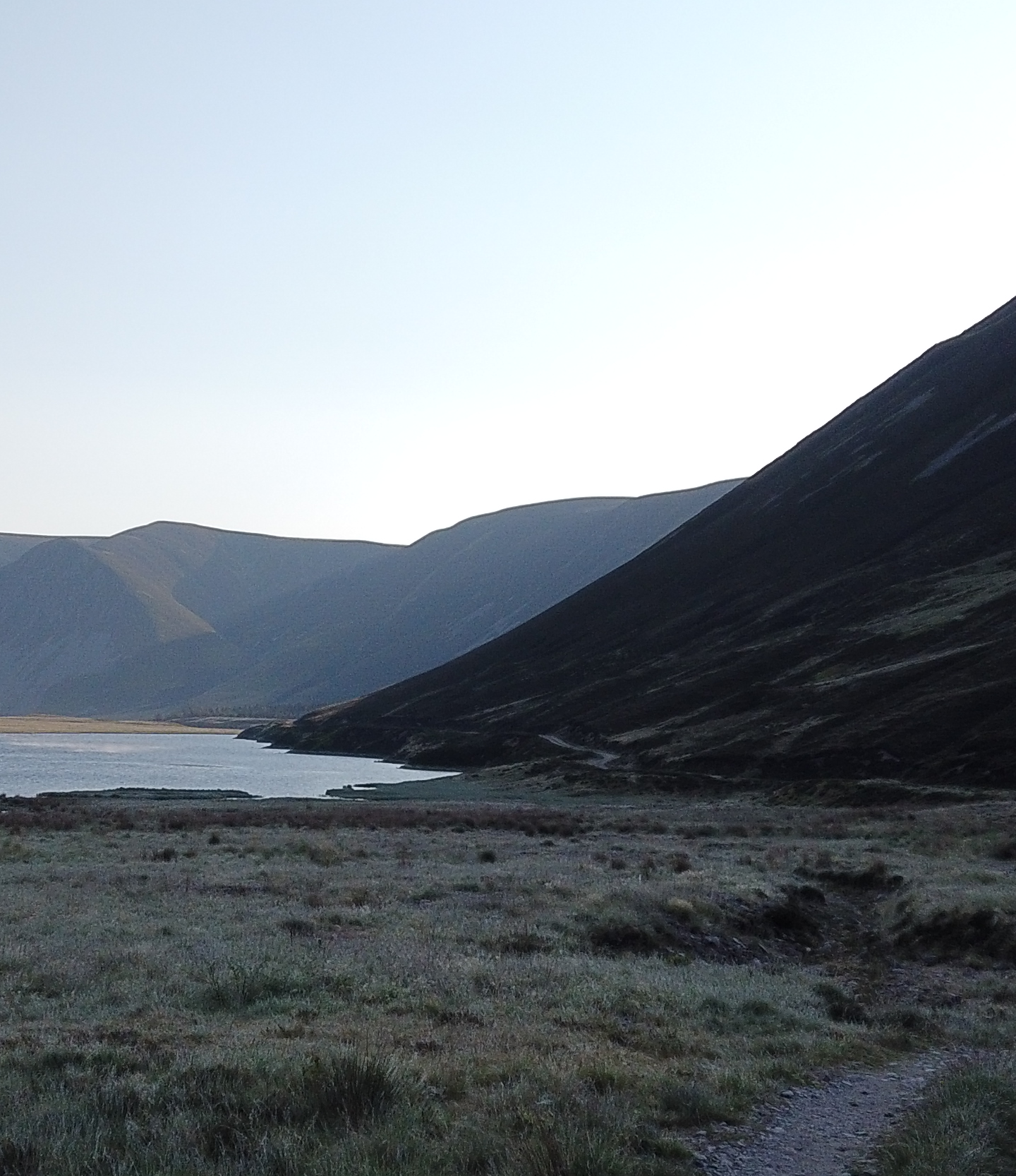 Going Loopy in the Cairngorms
The Cairngorms Loop is a 300(ish)km self-supported bikepacking route that takes in a double loop around the Cairngorms National Park. Loosely based on the traditional 'Tour of the Cairngorms' off-road ride, there's an added gruelling inner loop that takes in challenging Hike-a-bike sections like the Lairig Ghru pass.
Often completed as an ITT (independent time trial), the fastest known time is just under 18hrs set by Huw Oliver in 2021 (although a tour of around 4 days is more commonly acceptable!). Although there's usually a yearly 'mass start' this year Huw had put together an altogether more novel idea of a 'mass finish'... The premise being that around 35 riders all individually decided when to set off but with the combined intention of finishing as close to midday on the Saturday as possible for food, beer and a general get together.
The concept flips the idea of a 'race' on it's head and whilst some riders still set themselves significant personal challenges of 24hr finishes the general vibe focused more on the non-competitive social side of bikepacking with the aim of crossing paths and sharing experiences no matter your preferred speed of riding.
With a 'once in a blue moon' weather forecast and a start list filled with some familiar names and some soon-to-be friends I just couldn't resist. But with some other significant challenges lined up for me and my Broken Road this summer I opted for a kind-on-components/wallet, minimalistic, eco-bikepacking setup of singlespeed and fully rigid on a 27.5+ wheelset.
It's the longest most challenging ride I'd ever attempted on a singlespeed and I wasn't certain how I'd fare so opted for a fairly conservative start time 48hrs before the finish. I needn't have worried though, as I quickly fell into that mindful, dreamlike zone that riding singlepeed always elicits in me and pretty much stayed there for the majority of the ride, aided in part by glorious sunshine, dusty trails and a distinct lack of midges!
My ride stayed predominately solo, which coming from a crazy toddler-filled household was precisely what I needed, but I enjoyed good chats with other bikepackers I met on route. Bedding down on the floor of the Red House Bothy on the first night I was awoken at 5am by the familiar voice of Jenny Graham shuffling past me to retrieve her stove. Jenny had made the altogether bonkers decision to RUN the route and we chatted about the various pitfalls of this plan (particularly no freewheeling!) over lumps of flapjack for breakfast.
The days drifted past in a blur of pine trees, lochs, dusty, technical singletrack and empty moorland. Particular highlights were riding into the sunset, passing bemused looks with a herd of deer, an early morning loch swim, spending far too long on a three course breakfast at the Pine Marten cafe, emerging from a chilly bivy to escape a stunning temperature inversion, blagging an after-hours pie from the chippy in Blair Athol & being utterly alone as the first stars appeared at around midnight.
At times I felt that I should have given myself less time, so enthralled I was with the rhythm of riding that I just didn't feel the need to stop. The flow state that I aim for on long rides like this seemed to come so much easier on this simple bike setup (although there were times when a suspension fork would have been very welcome…).
It was nice though to finish without feeling completely drained and to enjoy Huw's chilli and baked potato victory meal with the rest of the 'loopers', swapping similarly blissful stories (even Jenny's!) before jumping into the river at Feshiebridge, solidifying what could only be described a perfect 48hrs of bikepacking.