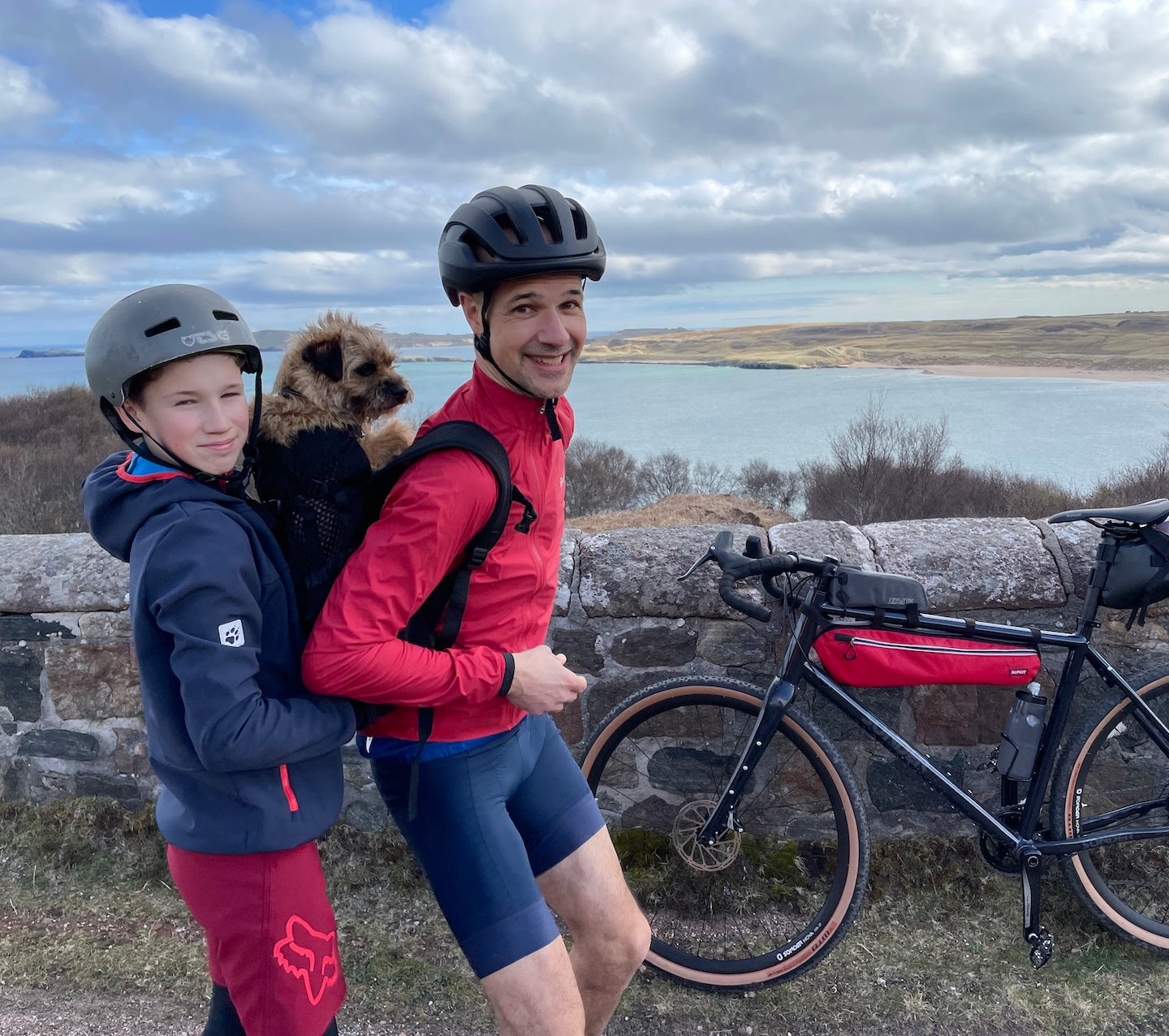 Day Tripping to Cape Wrath
Our Sonder Camino gravel bikes took us on a fabulous day trip to Cape Wrath with our son on his MTB, and our Border Terrier Mabel in her K9 backpack. The weather was so good that Malcolm, the Cape Wrath Ferryman, agreed to help us cross the Kyle of Durness with our bikes before the season started!
Thanks also to the Ministry of Defence for not running any training exercises in the bombing range, while we crossed. The route is normally travelled by minibuses, but none of them were running out of season - it was so much nicer to enjoy the glorious gravel by bike (although I was glad to have carried a spare inner tube!).
We were the only people there, other than the lovely lady who runs the Ozone Cafe, open 24/7/365, at the 1827 Robert Stephenson lighthouse at Cape Wrath. She rewarded us with tea and chocolate cake to fuel us for the return leg, where, fortunately, Malcolm was waiting to ferry us back across the Kyle.