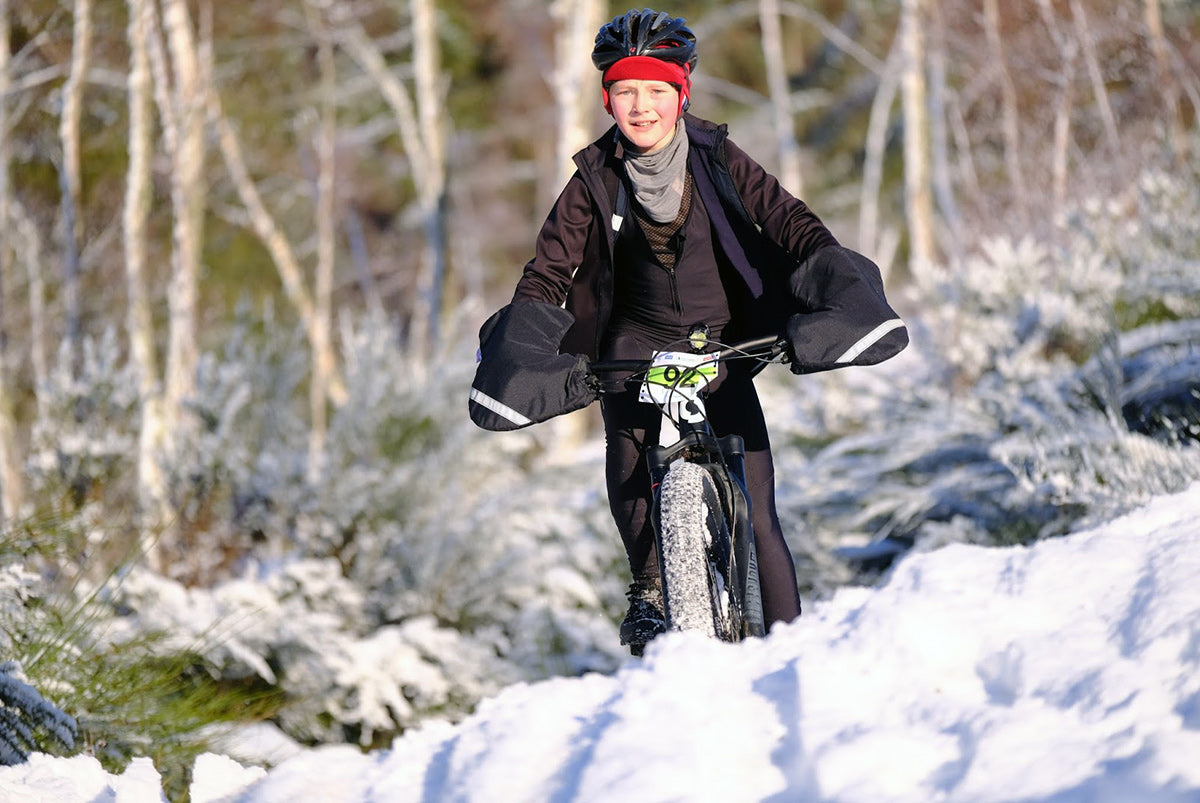 We love this race. It may be billed as one of the toughest 24 hours, but Tom has few points of comparison. As far as he's concerned, Strathpuffer is the standard.
The weather is always a major factor at this event. It's winter, so there is always going to be some degree of cold. That said, in our experience of previous editions, the temperature has made it to above freezing for at least some of the event. This year, things would be different.
A week of 'weather' had left a layer of ice on most of the route before covering it with a fresh fall of snow. It was below freezing when we arrived on Friday, and that's how it stayed for the entire weekend.
Photo: Norman Agnew
At almost exactly 10am, we rolled over the finish line. Tom's total was 13 laps: we'd ridden a smidge under 100 miles together, finishing 40th of 103 riders.
What really made him happy was that he'd kept riding for the entire 24 hours without stopping to sleep.
A true 24-hour soloist.
You'll rarely find Tom and Rich far from their bikes... For more on their adventures, visit the Minipips and Rich blog. For more on Strathpuffer 2018, read Events Guy Talyn's Strathpuffer report.
Cover photo: Keith Bremner