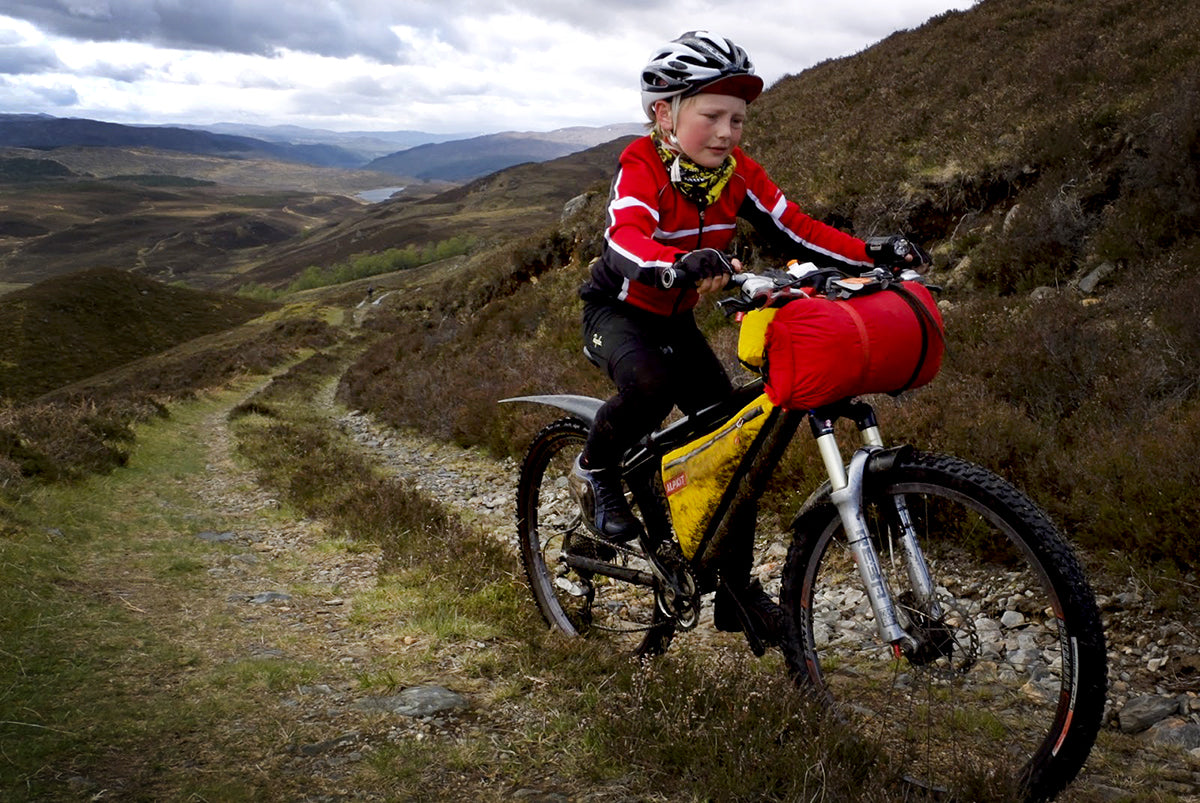 Pips on the Highland Trail
If you've ridden the Highland Trail 550 before as I did in 2014, or you know parts of the route, you will no doubt have thought that the idea of a 10 year old riding it was a bit crazy. People say it is one of the toughest bikepacking challenges out there, and the cold wet and windy conditions this year certainly made it much harder than last year.
So what were we thinking? Well we were after a challenge that would fit into Tom's half term, that was hard. Did I think we'd get all the way round? I honestly didn't know. I had several possible scenarios in mind both before we set off, and was always discussing our options to Tom on our ride. My primary aim was that Tom had a good time, and that we both got home in one piece whilst having a proper adventure. This trip, I thought would also be good preparation for riding the Tour Divide next year. I knew he could do 2 or 3 tough days back to back, but the Tour Divide will take us nearer a month.7 days seemed to be a good way of testing his staying power. I'm proud to say he was strong throughout.
The responsibilities of taking a child to the remote places that this route visits cannot be understimated. I had to ensure that in case of my incapacity that Tom had the required skills to take shelter, navigate and to call for help if needed. I was confident that if needed Tom could look after himself.I made a couple of decisions, that meant we didn't complete the whole 550+ mile route. Safety was my number one consideration plus we were limited by Tom's school holidays for time.Also it has to be said that even with a very light load, Tom's bike was heavy for him on the rougher hike a bike sections.
Over 7 days though we rode 405 miles in challenging weather, and though a lift home was always a phone call and a few hours away, we didn't give up on riding our bikes back to Tyndrum. It's easy to sit with a map at home planning what's going to happen and when. It's a different thing though to adapt ones itinerary to reflect energy levels, the weather, and other external influences. I think we learned how to do that well, and that will stand us in good stead next year.
Here's a video of their experience. To read reports on all the 7 days of riding then make sure you head over to Minipips and his Dad's Cyling Adventures.