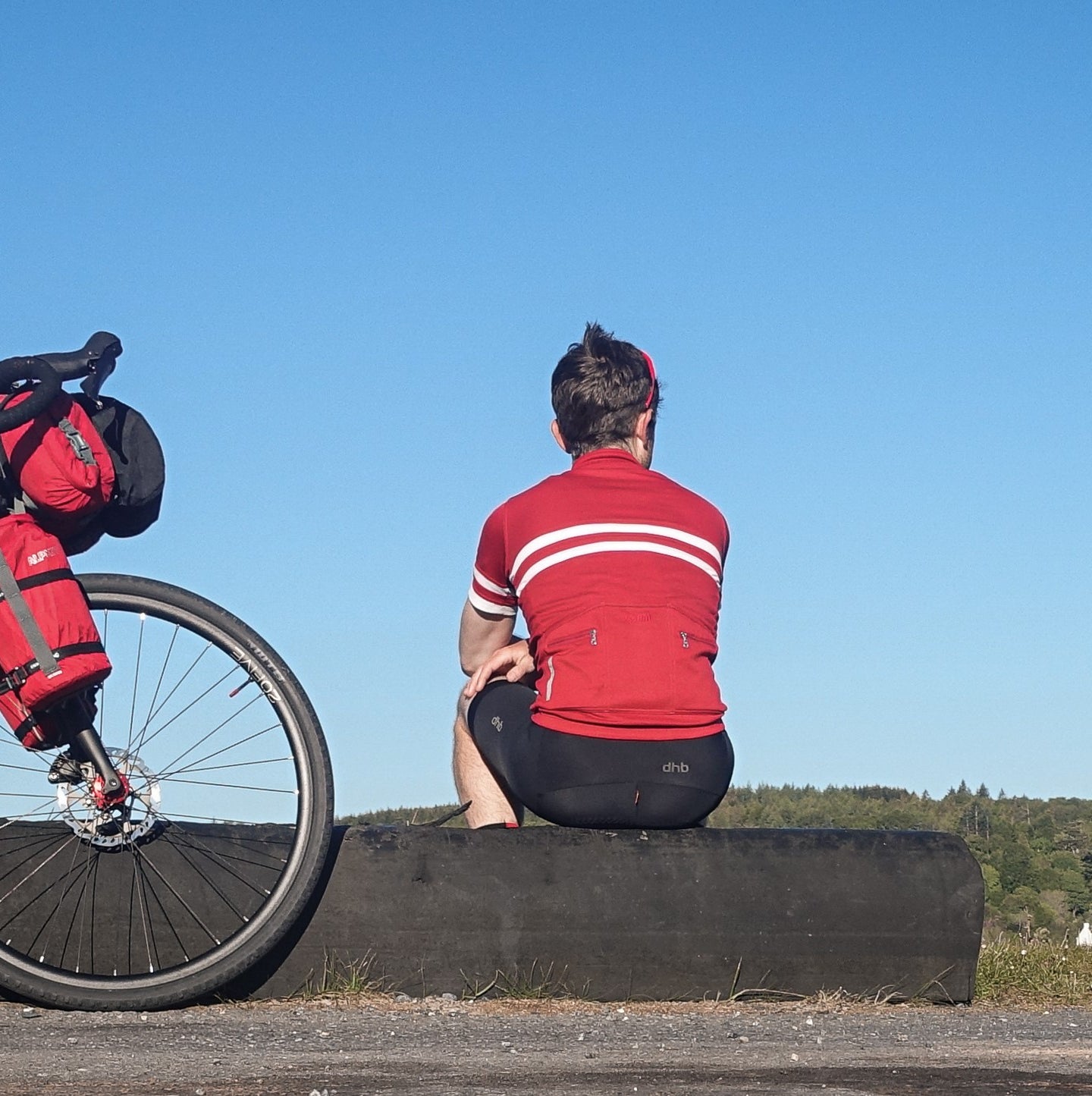 Bikepacking Scotland | Part 4
The joy of meeting strangers was regained on the very first evening of returning to solo travel. At the end of what had been a long day, I rolled up to a small community campsite to the sound of applause from a family sat at a bench. We got chatting and it turned out they were seasoned bike tourers themselves, their most impressive trip being a 6-month tour of the length of Japan. What made this tour even more impressive was that their young sons, 6 and 8 at the time, had completed the tour with them. As such, they understood the variety of challenges a cycle tourist must face up against, including nutrition. So they kindly provided a dinner loaded with vegetables and wouldn't let me leave the next day without taking some oranges. As Warmshowers hosts, they also insisted that I visited when I passed by their home on the edge of the Cairngorms a few weeks later.
Through the final few weeks, as the end began to come into sight, the reservoir of emotion was high, even overflowing that I was actually in tears of joy on one long descent through a stunning Shetland valley. For the majority of the trip, I was taking my time as it came to me, but now I had a plan that I had to stick to in order to make the return journey home. Ferries booked, Warmshowers hosts found, a train back to London and a meeting with Dom at Fairlight all loomed on the horizon. Thankfully, the last two weeks were not a slow demise into the misery of normal life, but a crescendo to celebrate the rest of the trip. The scenery of Shetland and the Dee Valley matched or bettered the entire trip, possibly due to the sun shining down in a Scottish July heat wave. My joy of seeing puffins was satirically loved on Instagram to the point that I ended up with a puffin cuddly toy mascot (I maintain that had I given-in and created an Instagram account for it, it would probably have garnered more followers than me). My daily mileages were increasing, the fitness gained over the previous months was showing as I made light work of the distances and elevations. I met and stayed with more Warmshowers hosts and chatted over food and drinks with friends both old and new. In those last few weeks, more so than any point before, I did not want it to end.
For the culmination of my time in Scotland I arranged to meet an old colleague for a ride out from Edinburgh where I was staying for a few days. I used to work with Euan before he moved back up to Scotland, neither of us cycled back then. But now he sits on the committee of the Edinburgh Road Club so was well versed in local routes for us to catch up on. I gave him a last-minute brief, to close the loop. We took in a great mixed surface ride, single tracks through some woods, tarmac climbs and open gravel roads through a forest, all leading to where it began. Two months and a day after I had set off, I stood once more in the sun on the bridge over the tracks at Carstairs Junction. A lap of (most of) Scotland was complete. The other bit, well that can wait for next time.
The final three days of the trip were spent riding from London back up through the sunny but distinctly flatter-than-Scotland country lanes of Essex, Suffolk and Norfolk. Ending in a ride from the most Easterly point of mainland Britain (having ticked off the Northerly and Westerly points in Scotland) back into my home city flanked by a few riders from my cycling club. It felt surreal, to be sat in our regular Tuesday night pub, attempting to convey to them all that had happened. All of the joys and challenges I had seen and experienced in the previous 69 days. In fact, even now, having had a few months to let it all sink in, it's hard to communicate all of it in a succinct manner. So many people, so many sights, so many miles and so many puffins. In discussing it with a friend, I said the following, which I will leave as a prompt if you can ever do something similar.
"The best plan I had for this journey was that I had sufficient time to go without a plan."
Scotland 2021: 69 days, 2796 miles, 150788 feet climbed, 43 ferries, 34 islands and 1 hell of a trip.
I completed the journey aboard my Fairlight Secan, rolling on Hope and Shimano kit, equipped with 40mm WTB Byway tyres with everything carried in a range of Alpkit luggage.