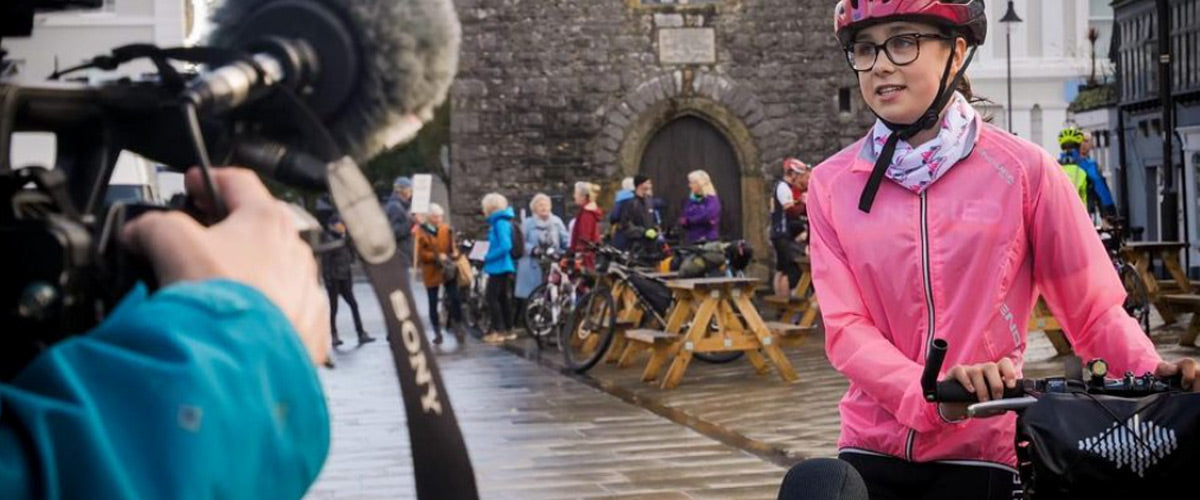 Sometimes as a young person it can often be hard to get your voice heard in matters that you are particularly passionate about. Well, 16 year old youth climate activist Jessie Stevens was so passionate about the upcoming COP26 in Glasgow, she was determined to attend in person, to bring her voice and youth representation to a conversation often dominated by older voices. 
Founding her movement People Pedal Power and to reinforce her message, Jessie has decided to make the 570 mile journey from the coastline of Southern England to Glasgow by bike. Concerned that the upcoming COP would continue to result in a lack of meaningful action, Jessie wants as many people to join the movement People Pedal Power.

"I hope that as many possible will benefit from the mission. The hope is that this movement will grow in momentum, including as many people as possible cycling together for a few miles, sharing the message of 'People Power' and climate action. I also hope this will gain media attention both on our journey and in Glasgow, creating an impact at COP26 and mobilising individuals to campaign for climate action."

People Pedal Power or #ride2COP26 is hoping to create a movement of individuals cycling a few miles to COP26 in Glasgow. The ride will travel the 520+ miles from Devon to Glasgow, with the aim of creating a procession of people coming together as one force.

"People do have power when we come together to create action. The key messages are the need for greater levels of accessible, green transport, people-led decision making and the need for decisive climate action as an outcome of COP26."

The Alpkit Foundation have been delighted to add a little help for her journey, but it's clear that Jessie is also getting plenty of even more important and valuable support along her route, from those as passionate about the power of cycling. Amongst those joining her journey she is getting strong support from The Adventure Syndicate, who will also be producing a feature length film to showcase the power of the movement and the stories of those involved. Young people, underrepresented groups and climate experts are all invited and encouraged to join for a few miles of the #Ride2COP26 route to create a diverse collection of people and stories.

It's also been great to see others joining in the support, including Sonder Rider Vera Ngosi-Sambrook and Alpkiteer Mel Nicholls 'fresh' from her 75 day Handcycle race around britain.

Be part of the tag team... if you can join her for the last few legs of the journey, then don't be afraid to get stuck in. Follow them on Instagram
Header photo: Catherine Dunn.