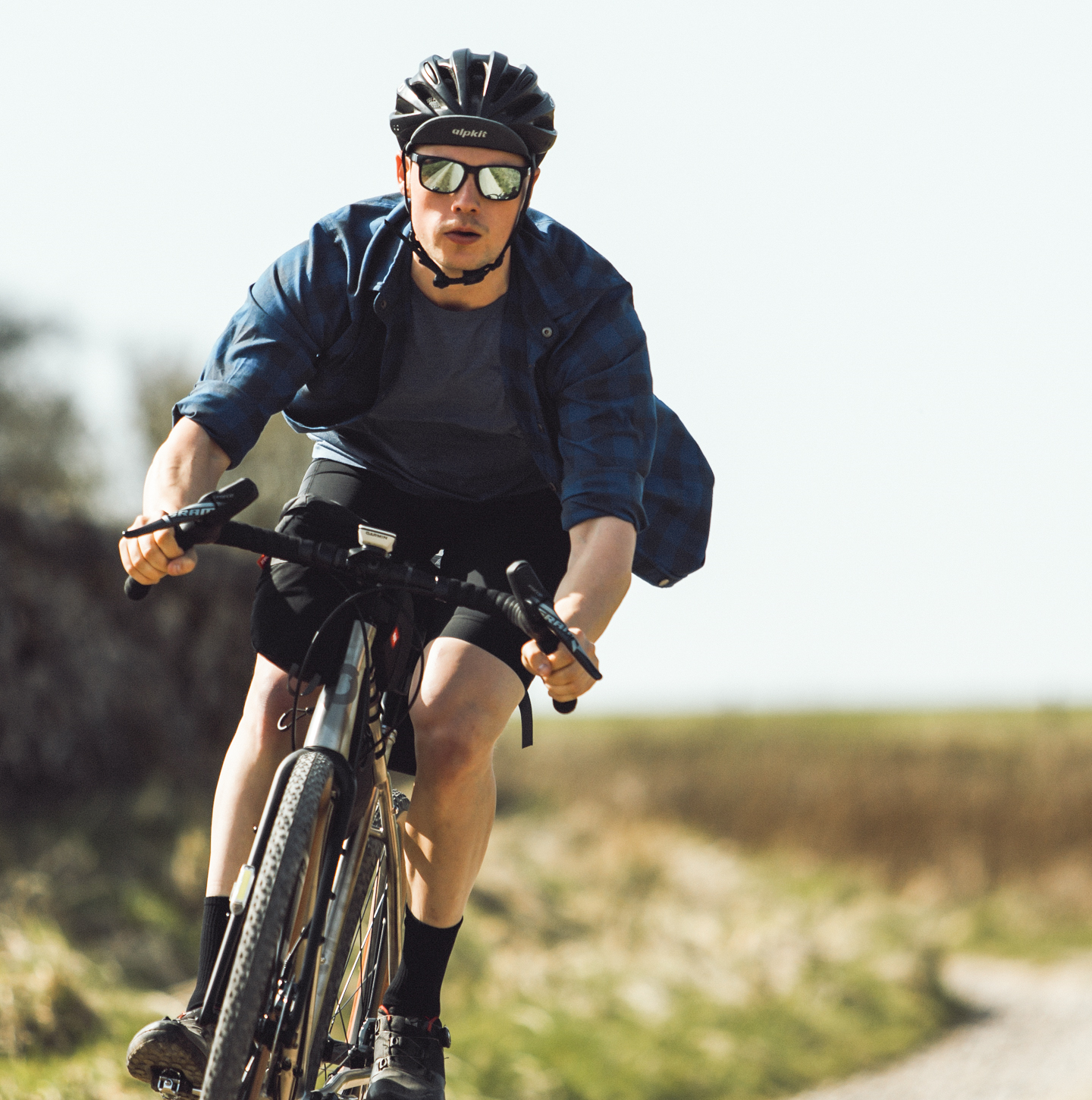 Everything You Need To Know About Gravel Bikes
Gravel bikes seem to be all the rage right now. Maybe because they are. They're the road bike's fun younger sibling. They take you away from the traffic and barreling towards adventure. But what does gravel even mean? What are gravel bikes for? And do you really have to wear an unbuttoned checked shirt and SPD sandals to ride one?
A Brief Overview
What is a gravel bike?
A gravel bike is the lovechild of the mountain bike and the road bike. They give you the freedom to ride on almost any surface you could imagine. They have a relaxed geometry. And cover distances efficiently. But they're still capable of some more serious off-road challenges.
What should I look for in a gravel bike?
Like all bikes, you can customise every aspect of your bike to perfectly suit your desired end use. But there are three stand-out factors when looking at gravel bikes: handlebars, geometry and tyre clearance.
Handlebars
Most gravel bikes have drop handlebars. They give you a low centre of gravity for fear-free singletrack descending on serious sends. Flared handlebars give you more control. And more space for your handlebar bag.
Geometry
Gravel bikes have a slacker head tube angle than road bikes, with a more upright riding position and a longer wheelbase. This makes them more comfortable and stable for flowy singletrack and nail-biting descents. If you want to get into the nitty gritty, compare gravel bike geometries.
Tyres
The tyre clearance on gravel bikes is typically suitable for 28mm to 47mm tyres. And they normally can accommodate either 700c or 650b wheels. 700c wheels roll more smoothly and maintain speed and momentum. But 650b wheels allow you to accelerate more quickly. And, due to their small size, they can fit wider tyres – for better grip on gnarlier terrain.
Are gravel bikes good for cycle touring and bikepacking?
Gravel bikes were designed with adventure in mind.
They're efficient. The further you travel, the more you can see. And the more you can get from your trip.
They're robust. They're designed for off-road abuse. Meaning they can carry a heavier load without protesting too much.
They're versatile. The excitement of gravel biking begins where the road ends. You have the freedom of going anywhere. Off-road. On road. And everything in between.
Should I buy a mountain bike a cyclocross bike or a gravel bike?
For efficiency over long distances, choose a gravel bike over a mountain bike. For comfort over technical over off-road sections, choose the burlier, knobblier-tyred-sibling: MTB.
Cyclocross bikes are for flat out speed and responsive handling on tight cornered courses. Go for the gravel bike if you want comfort, confidence and stability over long distances.
What should I wear on a gravel bike?
Whatever you want!
Want to go full on roadie aero and dress in skin-tight Lycra head to toe? Go for it. Leaning towards the baggies and flailing flannel shirt? Why not? Although, we will give you a word of warning. This sort of attire is better for when, to quote Alpkit Photographer Joe, you're out for a "good time not a fast time". In other words, when sweating it to be the first to the town sign is the lowest on your priorities!
Clothing choices are also much more dependent on the weather than on the road. If you're riding over rough terrain, your kit might get wet, muddy and scratched up by the vegetation. You might want to go for something durable and weather resistant. Off-road, you're further away from a warm café stop. An extra layer or two won't go amiss.
Should I buy a gravel bike?
A resounding yes! Here are 5 reasons to buy a gravel bike:
You can explore almost any A to B. All routes are open. The trails are your oyster!
You can put road tyres on a gravel bike to double it up as a winter road bike
Gravel bikes are ready and raring for bikepacking adventures
Easy MTB trails can get a little boring. Re-discover the adrenaline inducing joy of mountain biking with a gravel bike
There aren't many looks better than gravel biking down a bridleway wearing a checked shirt, we promise!