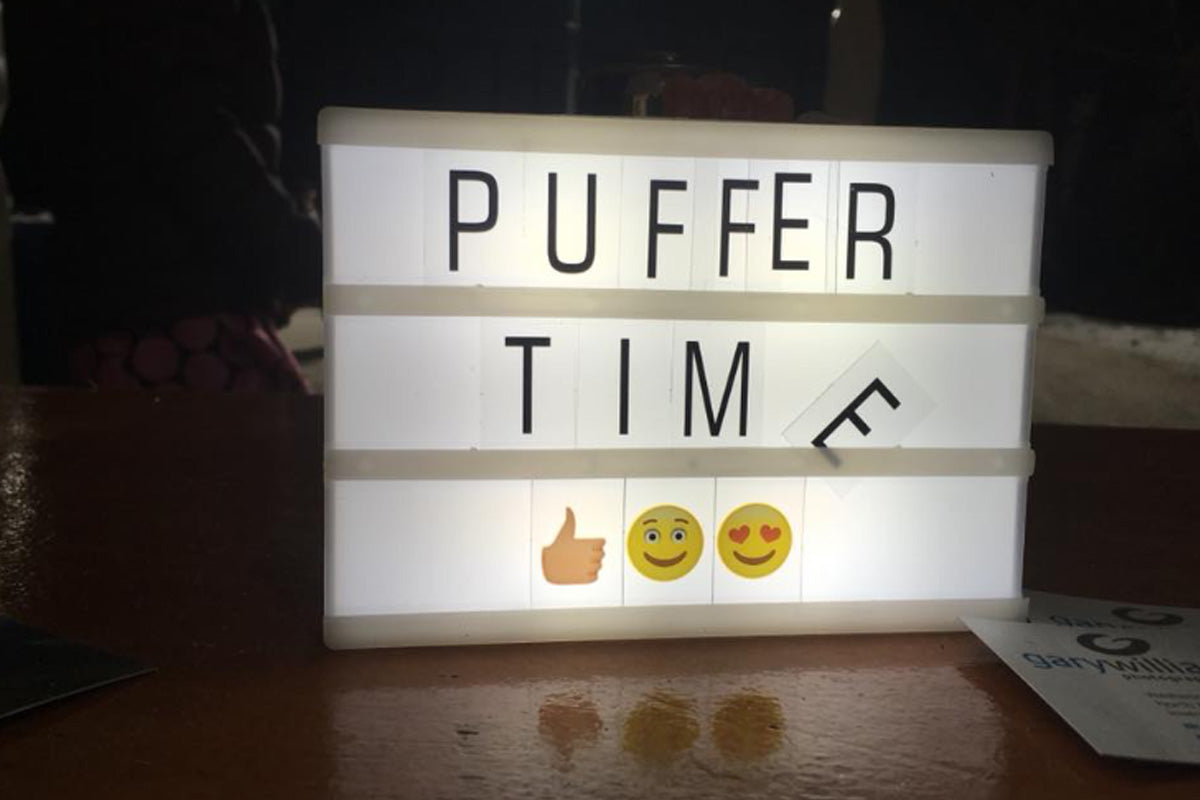 Surviving 24hr bike races - Strathpuffer
Strathpuffer is a 24-hour mountain bike race in the small Scottish town of Strathpeffer. Over 1000 riders race in teams of 4 (quads), pairs, or for the most extreme, solo. Taking place in the dead of winter means you deal with 17 hours of darkness and all that Scottish weather can through at you: snow, ice, wind and rain. The atmosphere is amazing, so you'll have a smile on your face while you suffer.

We caught up with the Sonder-Alpkit team to catch up on their chosen bikes, last-minute thoughts and preparation. Track our progress at the event using #alpkit #strathpufferor come by and say hello if you're in the area.
Endurance racing is about pacing, staying strong for the duration. Here are our top tips for surviving a 24-hourmountain bike race:
Use mudguards and take plenty of changes of clothes changes to keep warm and dry
Keep your head, hands and feet warm: pogies are great
Keep fuelled: regular food such as gels, soups, proper food and good coffee
Overcome mechanicals: take tubes, pumps, minitool, spare bike lights
Ride with flats to deal with very mixed conditions
When it comes to clothing and kit, the Strathpuffer team kit list is built on layering to deal with mixed winter conditions:
merino baselayer like Kepler Velo jersey
Rhythm elite bib tights
Rhythm Thicky Cycling Jersey
Bear Paws pogies and Pola or Gabbro gloves
windproof jacket such as Arro or Squalline
waterproof jacket like the Balance
waterproof shorts or trousers like the Parallax
winter sleeping bag (Skyehigh 900)
Rich and Tom Seipp
Ride: Sonder Evol and Sonder Transmitter
Rich: "This year's 'puffer is a little different for us as the last 4 years, Tom and I have previously ridden the full 24 hours as solo riders. This year we are looking forwards to riding as part of a team.This might sound easier, but it has it's own challenges.
Riding for the full 24 hours, you try and conserve your energy, making sure you've always got plenty in reserve. Racing in a team of four, the plan is to ride much faster, as there is some time to recover between your laps.
Due to the go stop go, we'll need plenty of clothes changes and will take advantage of the luxury of a few hours sleep each in our Viso 2 tent,with Skyehigh 900 sleeping bags to keep us warm.
We'll be bringing a selection of all our gloves! From cool to warm, we are taking riding gloves along with warmer Pola and Gabbro gloves, and of course the Bear Paws pogies.
**TOP TIP**One bit of advice for first timers…do not forget your waterproof shorts or trousers. This is one event where you don't want a muddy and wet bum for lap after lap.
As for the bikes… Tom has decided to ride a Sonder Evol with dropper post, carbon wheels and NX groupset – good luck staying with him on the descents! I'll be riding the Transmitter with carbon wheels and an NX group."
Neil Cottam
Ride: Sonder Signal Ti
"ThePuffer…I'm a Puffer solo veteran and this is my first time racing in a team.
I'll be riding my Sonder Signal Ti kitted out with Maxxis Ardent 29 x 2.4 tyres (tubeless) because of the wide variation in trail conditions throughout the course over the 24 hours. If the course is particularly icy then I'll switch to Schwalbe Ice Spiker Pro tyres.
**TOP TIP** Front and rear mudguards are absolutely essential for keeping dry!(there's a theme developing here...)
I'll be carrying a 500mls Swig bottle but probably only half filling it as we're likely to be riding single laps of the course and stopping regularly to refill between efforts.
On the bike I'll be carrying a medium fuel pod with a spare tube and trail tools and Love Mud Pfft pump.
I'll be riding on flat pedals because I prefer them and because of the very mixed conditions, clipless pedals can fill with mud or freeze in the conditions and flats offer more comfort and grip if it gets really icy and need to walk a section.
With regards to what I'm wearing I'll be sticking to a tried and tested system of Kepler Merino base layers, parallax waterproof pants, (with gaiters), an Arro vest and a Squalline jacket if it gets colder or wetter.
Keeping warm and dry really is the key to a successful Puffer.On top of that, lots of good coffee and easy to eat food.I'll use Torq gels for instant hits of energy or for when I've had enough of proper food and then it's fingers crossed that weather, conditions and mechanicals all go our way… Brilliant!
Pete McNeil
Ride: Sonder Broken Road
My last 'puffer experience was 2 years ago in a Quad team so I've a good idea what to expect, it also looks like conditions might be similar with rain rather than snow and turning colder on Friday.
For this year I'll be riding a new Titanium broken Road – (I spent a lot of time on the Broken road out at the Silk Road Race last year so we get on pretty well).
The bike will have my trusty Confucious bars for multiple hand positions, a dropper post and Sram NX groupset. I'll be taking a few wheelset options so I'm covered for all conditions, including some 27/5+ WTB ranger, a 29 x 2.4 WTB and some 29in ice spikers – just in case. When it comes to footwear; I'm a clipless pedal user and I'm sticking with them, I'll have spds & shimano winter boots!
Like the other guys Mudguards!! I like the extra protection offered by MudHugger guards and I think they will be a vital piece of kit this weekend…
I like to keep all my tools, spares, a light battery, tube and pump etc in a Possum framebag, it means I know they are always on my bike and the segregated pocke