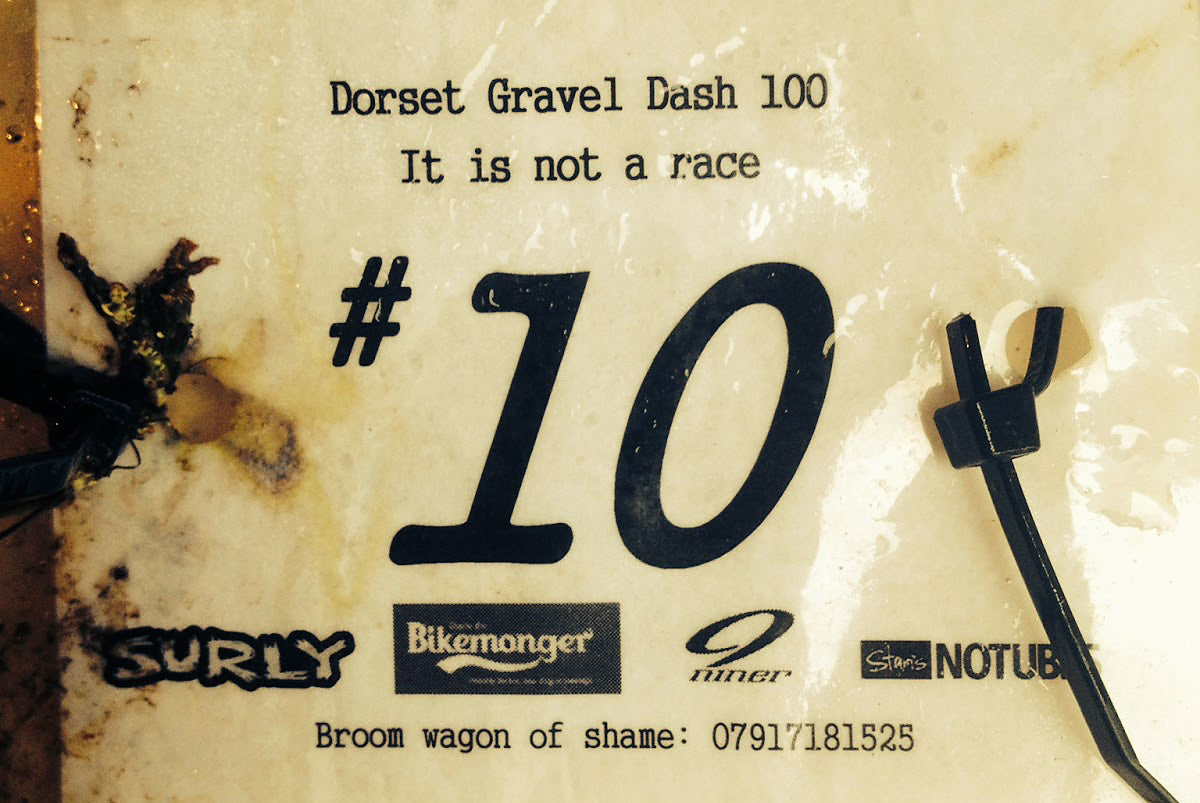 I don't remember how I discovered gravel racing, its not as though the UK has a huge scene… until last weekend it had no scene at all. I guess probably an article featured in XXC Magazine or one of the ultra racing forums probably brought gravel to my attention. Some people cannot imagine anything worse than 'grinding' long sections of hilly gravel road but to me it struck a chord and I wanted in.
My first event was in 2012, the Dirty Kanza 200 in Kansas, 200 miles starting and ending in Emporia, Kansas. I met amazing people and got a taste for the gravel scene. The following year I went to Iowa to take on the well-respected Trans Iowa, famed for its long distance at 325 miles and often brutal riding conditions. Trans Iowa tested me but again I was inspired by the people I rode with and the whole feel of the event.
This year other events conspired to keep me from the US and another gravel race, but luckily in 2014 gravel came to the UK, the Dorset Gravel Dash 100. The event was hardly local, in fact I have driven to events in Europe that took less time to get there, but when some one has not only spent time but also stuck their neck out to put on something new, as a rider you need to make the effort to attend and show support.
Charlie the Bikemonger … the man, the organiser, the legend … those who favour one gear over many will of heard of, if not met Charlie. Running a bike shop out of Swanage, Charlie has always pioneered so it was no surprise he was the man to step up and launch UK gravel.Swanage is nestled down on the south coast, the town sits on the sea surrounded by steep hillsides.It was the start and end of the Dorset Gravel Dash 100, specifically the Red Lion pub. Now in my mind all great events should start and finish at a pub!

The 'race'
Firstly the 'Dash' was not a race ... lets make that clear, though it was however ridden as quickly as possible by all that rode it.91 ish miles in distance (100 if you count wheel spins too) the course covered a lot of bridleway gravel, some road , some trail and the occasional bike swallowing puddle!
The start was a fairly comfortable 8am and being able to start and finish an event not only the same day but with time for an afternoon pub lunch was novel.
I don't think I have ever seen such a diverse selection of bikes line up for an event before … thin, fat, geared, singlespeed and even fixed!Most boxes had been ticked.
Continue reading how the 'race' went over on my blog.